Fit3D Body Scan
Offered at our convenient location in Portland, Oregon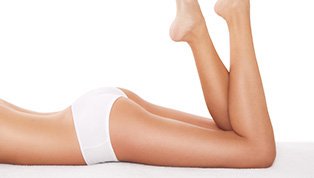 Are you tired of twisting and turning yourself into a human pretzel trying to look at your body in the mirror? By the time you see your rear end, you have already thrown out your back! Contorting your figure to assess your figure is a losing game.
Enter Fit3D.
This revolutionary body scanning technology analyzes your physique in a comprehensive, illustrative way. Just strike a natural pose and let Fit3D do the work! A computer-animated image shows your posture, body mass, and silhouette with 360 degrees of perspective and precision.
So, where can you experience the magic of Fit3D body imaging? Just click your heels, wave your wand, and then set your GPS to 10000 SE Main St #346, Portland, Oregon, 97216. Bridgetown Aesthetics is proud to offer FREE scanning services to visitors who drop by for a consultation regarding certain procedures.
To learn how Fit3D can innovate your look and transform your workout routine, contact our team at your earliest convenience.
What Is Fit3D?
Fit3D body scanning is as easy as stepping on a scale, but far more helpful. In addition to measuring your weight, Fit3D spins you around and measures your body mass, height, and shape. Your information is securely stored so that you can track your fitness progress over time.
You can opt to receive updates and interactive reports to chart your wellness journey. But these are not merely a list of numbers and graphs – they are images of your actual body overlayed on one another. You can see how your figure has changed over time and harness the power to alter that trajectory. Are you gaining muscle where you want to? Have your bothersome bulges grown or shrunk over time? How do these changes affect your body holistically? Fit3D can answer all of these questions and more!
Benefits of Fit3D Scanning
In this era of selfies and lens filters, we spend a lot of time looking at ourselves, but what do we really see? Fit3D strips away the artifice and reveals the raw data behind your physique. Some of the many benefits of this breakthrough technology include:
True "before and after" imagery of your body for aesthetic enhancement purposes
Fast, easy, cool!
Track your fitness over time
Comprehensive assessment
Analyze your posture to see how the rest of the world views you
Empower your perspective!
Ideal Fit3D Candidates
If you care about your health, looks, and ongoing contouring goals, then Fit3D is perfect for you. This body scanning marvel is great for gym enthusiasts, new moms, dancers, athletes, and anyone who monitors the evolution of their own body.
Residents and visitors to the Portland, Oregon vicinity should call 503-505-5288 to learn how to reap the rewards of a Fit3D session for themselves. Yes, we scan!
Personal Consultation in Portland, Oregon
Under the masterful leadership of Dr. Roby Hayes, Bridgetown Aesthetic serves the greater Portland area with dedication and expertise. From the moment you enter our offices, you will be ushered into a whole new world of improvement and aesthetic excellence. Book a private consultation to learn how Bridgetown Aesthetics can bridge the gap between your present beauty and your future possibilities.
We relish the chance to communicate with our clients. Every conversation brings us one step closer to realizing your cosmetic goals. We take every opportunity to update our community on current trends, technological innovations, and general medical information through our blog. Here's to your health!
Fit3D for Pregnant Women
Pregnancy is a miraculous process. Expecting mothers are literally fostering new life in their beautiful belly bumps! Women who are experiencing the wonders of impending parenthood often rely on technology to forecast their baby's health and to assess their own body's brilliant transformations.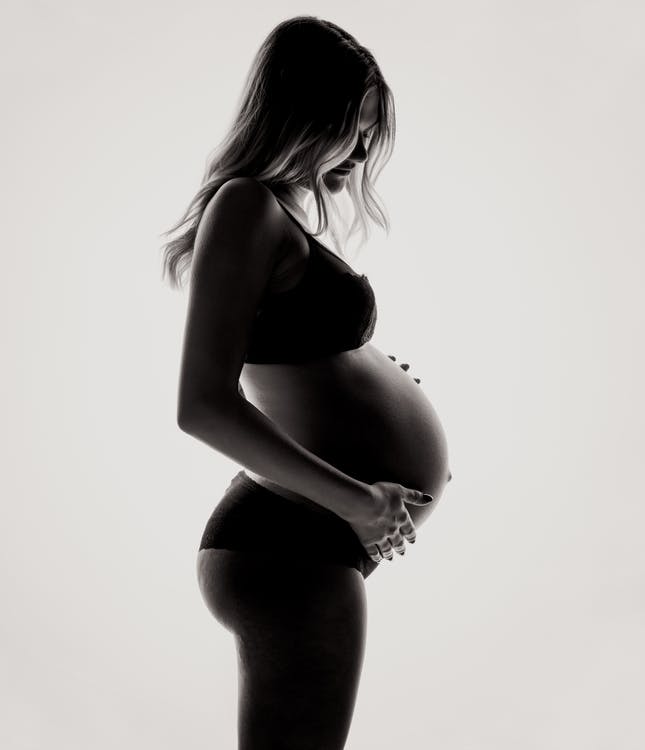 Fit3D can be momma's new best friend! Unlike some scanning methods, Fit3D does not send electrical signals through the body. This safe, visionary scanning device is designed to record your health, not interfere with it.
Once you give birth to your bouncing bundle of joy, the fun is just beginning! You will discover new strength, new meaning, and new challenges. Some mothers find it difficult to reclaim the contours of their pre-birth body after pregnancy. Their abdominal muscles may have stretched irreparably, and weight gain can adversely affect the thighs, hips, and breasts.
To address all of the aforementioned concerns, consider a mommy makeover at Bridgetown Aesthetics. This comprehensive procedure is tailored to each mother's needs and may include a tummy tuck, breast lift, liposuction, or all of the above. Get started with a Fit3D body scan and Bridgetown Aesthetics can take it from there!
TruSculpt Flex
We build our muscles by contracting them over and over again, striving endlessly to bulk up our ideal self. Sounds tiring, right? Technology to the rescue! TruSculpt Flex is a groundbreaking new aesthetic enhancement that uses rapid electronic pulses to activate muscles in your target area. By contracting them thousands of times in the short span of just 45 minutes, TruSculpt Flex unleashes the full capability of your strong, sleek body.
TruSculpt has three modes:
Prep – This is similar to stretching before a workout. Prep mode gently warms up your muscles to get them ready for a more vigorous treatment to come…
Tone – By contracting the muscles and holding them for a lengthy duration, Tone mode builds endurance and strength gradually.
Sculpt – Finally, Sculpt mode steps up the pace, issuing rapid contractions to bring definition to your target areas.
And let's ramp things up even more: if you enjoy a TruSculpt consultation at Bridgetown Aesthetics, we will throw in a Fit3D scan for FREE!
Vaser Liposuction in Portland, Oregon
The same offer applies to Vaser Lipo. Contact a friendly Bridgetown representative to schedule an appointment, chat about how Vaser can help reduce your unwanted fat, and score a free Fit3D body scan. It's that easy!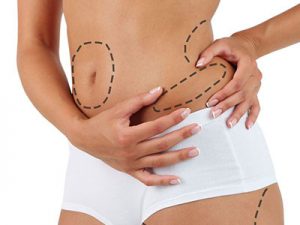 Vaser stands for Vibration Amplification of Sound Energy at Resonance. Simply put, it amplifies soundwaves to create a powerful, precise tool for fat removal and body contouring. Your surgeon will begin by making a small incision to insert the thin liposuction tube, called a cannula. This tube bathes the fat cells in a tumescent liquid to numb and soften them. Then, Vaser energy is focused toward the fat stores to break them apart and vacuum them out through the cannula.
Once the region is contoured to your desires, the incisions are sutured closed carefully, leaving you with a trim, toned appearance!
CoolSculpting in Portland, Oregon
For a non-invasive fat removal option, consider the benefits of CoolSculpting with Bridgetown Aesthetics. A trained medical professional begins by securing a contoured device to the area you want to slim. Concentrated cold temperatures target the fat in that region, be it thighs, flanks, buttocks, or belly. The CoolSculpting technique is called cryolipolysis, and it literally destroys unwanted fat cells.
Your body will recognize the frozen fat as unwanted waste, signaling for your lymphatic system to dispose of it naturally. You may feel a slight numbing sensation, but CoolSculpting is otherwise painless.
Your Bridgetown team will make you comfortable throughout the procedure – you can even surf your phone, read a book, or nap during the process!
For optimal results, you should consider multiple CoolSculpting sessions. Use this technology in tandem with Fit3D body scanning to watch how your figure changes over time. Contact Bridgetown Aesthetics to discuss how CoolSculpting can heat up your appearance!
Boost Your Bust with ThermiBreast
In addition to providing useful information such as body mass and long-term contouring fluctuations, Fit3D shows you how you look to others. See yourself in a new light with the help of body scanning technology. If you notice any sagging or lack of definition that displeases you, then you might want to consider ThermiBreast. This non-surgical procedure heats up the subdermal tissue along the chest to contract the skin and tighten it accordingly. The effect is a lifting dynamic that brings youth and vigor to your bustline.
Fit3D Gets Results
Knowledge is powerful. It is easier to ignore the ramifications of age and neglect if you simply look away. But Fit3D allows you to gain new perspective by producing body scans with actionable data. Focus on your "problem areas," create a fitness strategy, and track your improvement over time with the help of Fit3D. Once you truly see yourself, you won't want to look away.
FAQ
What is 3D body scanning?
Body scanning is a relatively recent addition to the cosmetic toolkit. Fit3D allows a computer to map your dimensions and assess your overall mass, shape, and contours. To see this astounding technology for yourself, visit Bridgetown Aesthetics in Portland, Oregon. 
What does a Fit3D body scan cost?
How does a price tag of FREE sound to you? If you book a consultation with Bridgetown Aesthetics to discuss procedures such as VaserLipo or TruSculpt Flex, then you will receive a complimentary Fit3D session. Picture perfection – it's easy with Fit3D!
How does 3D body scanning work?
The Fit3D device will swirl around you to record comprehensive biometric data in a 360-degree process that only lasts a matter of seconds. This information is uploaded to your personal profile, allowing you to focus on your physique like never before!