DermaSweep Microdermabrasion
Offered at our convenient location in Portland, Oregon
The DermaSweep system is a state-of-the-art precision non-invasive exfoliation and skin revitalization system. Its flexibility, precision, and control deliver optimum benefits in treating a wide variety of skin conditions and skin types.
About DermaSweep Microdermabrasion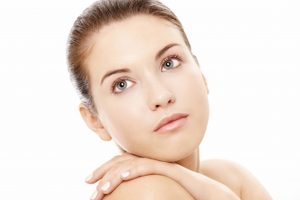 Using a variable-level vacuum and an assortment of treatment tips, the DermaSweep wand gently lifts the skin against the appropriate treatment tip, removing the topmost layer of skin. The vacuum action of the wand stimulates blood flow and cleans pores, leaving your skin smoother.
Increasing blood flow to the skin's surface encourages collagen formation, thus firming and toning the epidermis as well. Following the desired level of exfoliation, skin-specific infusions are delivered to the skin to target your unique skin-care needs for maximum results.
Conditions Treated
Most everyone can enjoy the DermaSweep's rejuvenation benefits.
Typical conditions that can be treated include:
Early aging lines
Sun-damaged skin (photo damage)
Melasma (irregular brown patches)
Dull skin
Hyperpigmentation (brown patches and age spots)
Acne
Enlarged pores
Rough, uneven skin texture
Dry, dehydrated skin
Surgical scars and stretch marks
Overall skin health in need of improvement
DermaSweep vs. Other Microdermabrasion Techniques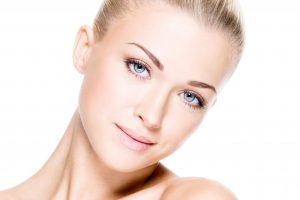 Unlike traditional microdermabrasion, DermaSweep helps improve microcirculation and oxygenation to promote skin health and boost collagen, along with effective exfoliation. This affordable treatment option can be tailored specifically to each individual to optimize treatment results. Your skin-care provider will select the right combination of infusions to deliver the results you desire over a series of treatments.
DermaSweep's innovative multilevel micro-resurfacing system incorporates proprietary treatment tips and skin-specific infusions for more effective exfoliation, increased circulation, and accelerated results. Most important, you will see noticeable skin improvement with fewer treatments.
Whether you need to be "red carpet ready" or are looking for a solution to a specific dermatological condition, DermaSweep can uncover a more beautiful you!
Preparation
All makeup and lotions will be removed from the treatment areas prior to treatment. Our makeup specialist will apply Jane Iredale makeup for you after the treatment if you wish.
Treatment Process
Exfoliation
Effective micro-resurfacing begins with DermaSweep's patent-pending bristle tip system. This pain-free treatment exfoliates the topmost layer of skin to sweep away the appearance of skin imperfections, promote collagen production, and improve radiance, tone, and texture.
Circulation
The skin benefits from lymphatic drainage and an increase in oxygenation. Nourishing nutrients are delivered faster to improve overall skin health and boost collagen production.
Infusion
Our paraben-free infusion solutions target specific skin-care concerns with cutting-edge ingredients such as Growth Factors, Peptides, Vitamin C, TCA, and Hyaluronic Acid for optimal skin rejuvenation.
Recovery
Your skin will be instantly smoother, and you will notice a vibrant glow after the first treatment. There is no downtime. Hyper-pigmentation, acne scars, fine lines, and stretch marks will lessen gradually over a series of microdermabrasion treatments.
Results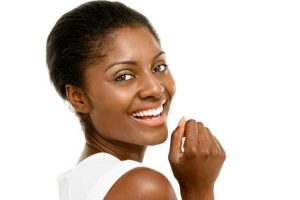 Typically, you will see results after the first treatment. Lasting and more significant results will occur after 3 to 6 treatments spaced 10 days to 2 weeks apart (depending on the conditions being treated), supported by a daily post-treatment routine.
Your Consultation
During your initial consultation, one of our certified advanced aestheticians will review your medical and skin health history, examine your skin, and discuss your specific concerns. She will then work with you to develop a customized treatment plan to help you achieve your goals, using DermaSweep and potentially other treatment options available in our office.
Price
The cost of a microdermabrasion treatment (or series of treatments) will depend on the skin conditions being treated and the needs of each individual. An estimate of cost will be provided during your consultation, based on your individualized treatment plan.