How much have you paid for lip glosses, enhancing primers, and other products promising fuller, plumper, more luscious lips?
If you've spent an arm and a leg at Sephora or Ulta and still haven't achieved the long-term look you want, now is the perfect time to take the next step.
We're talking about lip fillers.
While lip fillers are more expensive than purchasing a new lip gloss… they're also significantly more effective.
Read on to learn all about achieving the (long term) lips you'll love.
Who Are Lip Fillers For?
Lip fillers are for anyone who desires fuller, plumper, more youthful-looking lips.
But don't confuse fillers with lip plumping products that can be picked up at your favorite beauty store or purchased online.
When first applied, you may be pleased with how those makeup products make your lips look. After all, many lip enhancers are designed to provide a one-two punch:
The shiny, glossy finish makes lips appear fuller by reflecting light
Most formulas include ingredients that mildly irritate the lips. This reaction sends blood rushing to the lips causing temporary swelling or fullness.
Ingredients found in popular "lip plumping products" include:
Cinnamon oil
Bee venom
Caffeine
Capsicum resin from peppers
However, the effects of most of these lip plumping cosmetics last only 1 or 2 hours. After a glass of wine or a few hours into date night, your lips won't be looking nearly as lush.
Lip augmentation, using fillers, is a minimally invasive treatment. The fillers are injected directly into the lips. This procedure provides significantly longer-lasting results than anything you can pick up at the beauty counter.
And while Kylie Jenner may have made them famous when she admitted to having her lips done in 2015, you don't have to be a celebrity to get lip fillers.
Lip fillers are ideal for men and women of all ages. And they are becoming more and more popular. In 2015, more than 27,000 Americans had lip augmentation treatments.
There are two types of lip fillers: permanent and temporary.
Permanent lip augmentation requires surgery.
One option for a permanent filler is grafting fat from a part of your body and using it to inject it into your lips. This is called an autologous fat transfer.
There are also non-surgical options for the perfect pout.
Temporary fillers are effective and much more cost-effective than surgery.
There are a few different types of temporary fillers available. However, hyaluronic acid fillers are the most commonly used today.
Benefits of hyaluronic acid fillers include:
Control over lip volume
Easily dissolved bumps
Less bruising
Semi-long lasting results, without the risks of surgery
How Many Injections Do You Need For Your Lips?
This will vary from patient to patient. After all, no two sets of lips are exactly alike! Your best bet is to schedule a personal consultation.

During this appointment, Dr. Hayes will:
Examine your lips
Establish whether you are a good candidate for lip fillers based on medical history
Determine how many units/injections you'll need
Address your questions or concerns
Additionally, you'll have the opportunity to share your goals for the procedure, your expectations, and exactly how you envision your lips.
Everything About Lip Fillers
Still interested in waking up each morning with the full, youthful lips you've always wanted?
Still have questions?
We've got you covered.
Read on to learn everything you need to know about:
The procedure
Your recovery
Managing your expectations
The risks
The Procedure: What To Expect
Temporary lip fillers are a non-surgical procedure.
This service is so quick and effective, it's something that can be scheduled during your lunch break. Start to finish, you can expect the actual treatment to take about 20 minutes.
Let's take you through it.
You won't need to do much to prepare for your lip augmentation. However, in the week leading up to your appointment you should avoid:
Smoking
Alcohol
Blood-thinning over-the-counter medications (aspirin, ibuprofen)
Fish oil
The reason for steering clear of the products listed above—they can all impact bruising.
Any additional instructions will come from your treatment team, either during your consultation or in the days ahead of your appointment.
On the day of your lip augmentation, you'll be escorted to a state-of-the-art treatment room where:
Your lips will be cleaned.
The treatment area will be numbed.
The filler is then carefully and strategically injected into the lips.
You should see results that you're happy with immediately! This is different from Botox, which takes 10 days to two weeks for visible results.
Your Recovery: How Long Do Bruises Last After Lip Fillers?
Recovery too is different for every patient.
Short term side effects can include:
Lip swelling and bruising
Tenderness or pain
Redness and sensitivity at injection sites
Take care not to scratch your lips or apply pressure in the hours following your treatment. Ice packs and over-the-counter medications can be used in case of discomfort.
Still, none of these side effects should keep you from going back to work, or impact your daily activities.
Typically, you can expect to be completely healed and showing off beautiful lips within 2-3 days.
Make sure to call your doctor if you:
Develop a fever
Experience extreme or prolonged swelling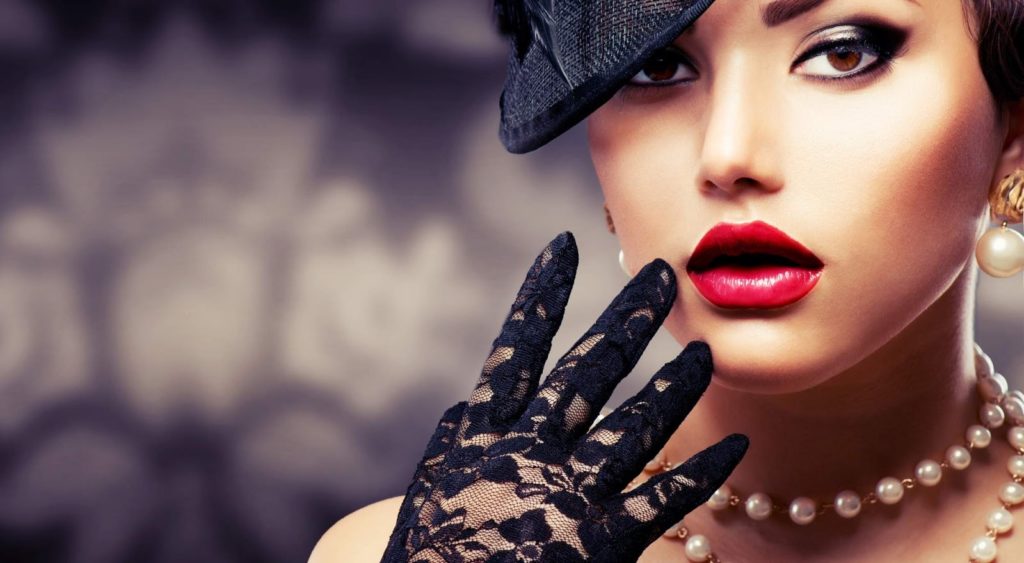 Expectations: How Long Do Lip Fillers Last?
If you're going to invest in lip fillers, you'll obviously want to know how long that investment will last.
Here's the thing—there's no exact answer.
Results typically last six months to a year, but this varies from patient to patient.
Again, a personal consultation can provide the best possible answer to this question, but factors for longevity can include:
Type/material of filler used
Consistency of filler
Lifestyle
Many patients book appointments in six-month intervals. This maintains the ideal look of the lips, keeping the appearance consistent.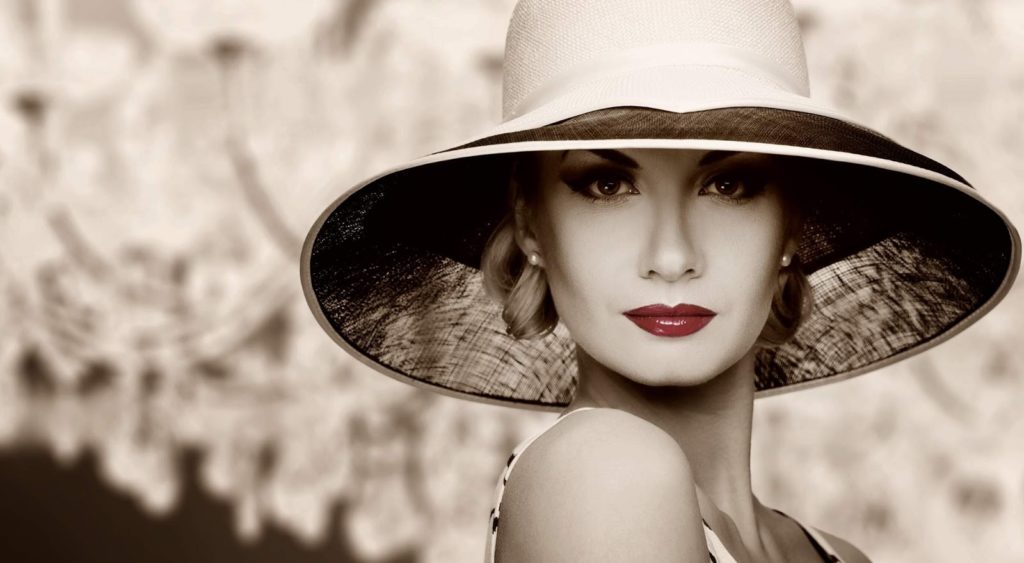 The Risks: Are Lip Fillers Safe?
Lip fillers are safe and effective when you're in the right hands.
In rare cases, patients see more significant side effects than short-term bruising, swelling, and tenderness of the lips. This can include:
Allergic reactions
Infection
Lip asymmetry
Lip fillers can be risky—if the person administering the injection is inexperienced.
Not only should you not leave your lips in the hands of someone unqualified, don't trust yourself to handle this treatment either.
Never purchase "do-it-yourself" fillers online.
Injecting yourself with fillers after watching YouTube tutorials is incredibly dangerous. Additionally, fillers purchased online via the black market can include a variety of unsafe, non-sterile ingredients.
REMEMBER: All procedures should be performed by a board-certified surgeon or physician. Not only is Dr. Hayes at Bridgetown Aesthetics fully certified, but he also has more than 25 years of surgical experience.

What is Juvederm? The Science Behind The Most Popular Lip Filler
Juvederm is an FDA-approved hyaluronic acid injectable filler. Hyaluronic acid—which is a natural substance in our bodies—brings volume to the skin and lips.
Juvederm received its initial FDA approval for facial rejuvenation in 2006. Since that time it's had another six specialized fillers earn approval from the FDA.
These include:
Juvederm XC
Juvederm Vollure XC
Juvederm Voluma XC
Juvederm Volbella XC
Juvederm Ultra XC
The different products are designed to tailor specific problems and areas.
Juvederm is the most recommended filler by Bridgetown Aesthetics as it provides a natural feel and texture to lips without requiring an allergy test.
How Long Do Juvederm Lip Fillers Last?
If you've never had lip fillers and are considering Juvederm, you may be wondering:
How long do lip fillers last for the first time?
Whether Juvederm or another product, lip augmentation results and longevity vary, even for first-timers.
Bridgetown Aesthetics is confident you'll be so pleased with your initial results, you'll want to keep up your full, gorgeous lips with maintenance appointments. Dr. Hayes will recommend a frequency schedule for these appointments.
Can Lip Fillers Be Combined With Botox: Getting The Best Results From Your Treatment
Lip fillers can absolutely be combined with Botox. In fact, we've found the use of Botox and hyaluronic fillers together can prolong the results of the treatment. This is because the Botox helps to slow the breakdown of the hyaluronic acid.
If you're concerned about aging and want to achieve youthful skin and the luscious, beautiful lips you've always wanted, a consultation with Dr. Hayes at Bridgetown Aesthetics is the first step.
He and his team will tailor a treatment, or a combination of treatments, specifically to match your needs and wants.