Xeomin and Botox
Offered at our convenient location in Portland, Oregon
Neuromodulators such as Xeomin and Botox are powerful anti-aging injectables that have been used by men and women alike for many years. The reason they remain so popular is simple—they work.
Dr. Roby Hayes personally performs all Xeomin and Botox injections at Bridgetown Aesthetics. Feel free to contact our office in Portland, Oregon, today to request a consultation.
About Neuromodulators
A neuromodulator is a chemical substance that affects nerve impulses. Xeomin and Botox are examples of well-known neuromodulators. The two injectables contain small doses of the neurotoxin protein Botulinum toxin type A, which blocks muscle nerve activity temporarily.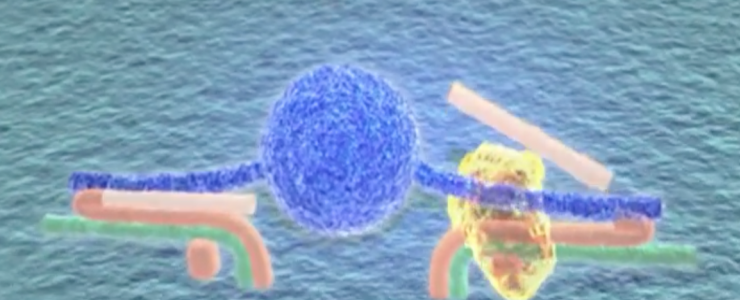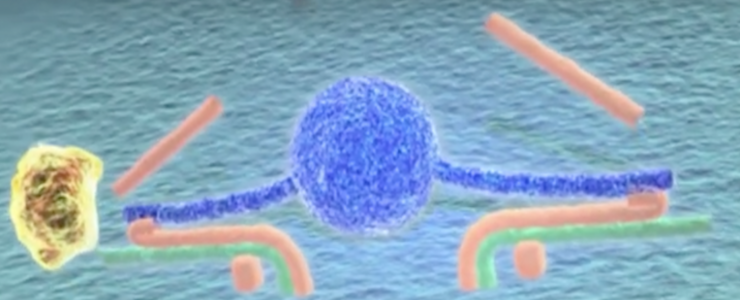 Originally used as a way to combat muscle spasms, Botulinum toxin type A is now widely used in medicine and cosmetics. The primary use of Xeomin and Botox is to combat lines and wrinkles around the forehead and eyes. It works by temporarily blocking signals between muscles and nerves. As a result, the muscles no longer contract and wrinkles, in turn, soften. Neuromodulators are highly effective at treating forehead lines, glabellar lines between the brows, crow's feet, and neck bands, which are all dynamic lines and wrinkles. These form as a result of repeated muscle contractions. Neuromodulators will not be as effective on static lines and wrinkles, which are caused by sun damage and gravity.
Xeomin versus Botox

Xeomin and Botox are both Botulinum toxin type A based neuromodulators, but their structural makeup is different. Dr. Hayes prefers using Xeomin because it is made up of just one ingredient: Botulinum toxin type A. That's it. No additives or other proteins are present.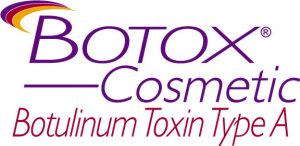 Botox, on the other hand, contains additional proteins. Because of this, some people become resistant to the effects of Botox. However, this risk is almost nonexistent with Xeomin, since it is so pure. Xeomin takes a day longer than Botox to see results, but the results last just as long.
Good Candidates
When people think of Xeomin or Botox, they most often associate them with women over the age of 40. However, not only are more and more men getting injections, but both genders are beginning to get injections younger and younger. This is due to the fact that Xeomin not only temporarily reduces the appearance of wrinkles, but can stop them from forming or worsening long term.
Although nobody "needs" anti-aging injections until wrinkles begin to appear, it is possible to stave off wrinkles from forming by getting injections earlier. Xeomin is safe for men and women over the age of 18, and there is no harm in long-term use. Nonetheless, the majority of our patients begin receiving injections in their 30s and 40s. Xeomin may also be a good treatment for patients who are not yet ready to commit to a more invasive or permanent procedure like a brow lift.
To find out if you are a good candidate, please contact Bridgetown Aesthetics in Portland, Oregon, and Dr. Hayes will be more than happy to meet with you personally.
Xeomin Injection Process
One of the reasons why Xeomin is so popular is that it's not only highly effective, but the treatments are fast. Patients can easily schedule their appointments during their lunch break or in between running errands. The entire appointment usually takes about half an hour.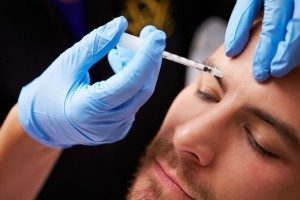 Unlike at many other practices, all Xeomin injections are personally performed by our cosmetic surgeon, Dr. Hayes. With his years of experience and great knowledge of facial anatomy, he customizes each treatment to provide beautiful, natural-looking results.
After the doctor has finished injecting Xeomin into the precise muscles, the patient will be free to continue on with their regular routine. The only thing we ask is that patients do not lie down or bend over for four hours following the treatment. The spots around the injection sites may appear slightly red or swollen, but this goes away on its own over the course of a couple hours. If the patient desires, they can cover the injection sites with light, breathable makeup.
Before and After Photos
Results
Results from Xeomin are quick but not immediate. As the botulinum toxin works to freeze nerve signals, lines and wrinkles will begin to soften and diminish. This occurs gradually over the course of four days. For patients hoping to get results in time for a big event, we recommend scheduling the Xeomin appointment two to three weeks prior.
Xeomin is not a permanent solution for wrinkles. The solution will naturally dissolve and its effects will start to disappear after approximately three to five months. If patients wish to maintain their results, then they will have to return for injections two to four times a year. However, there is nothing harmful about repeating injections. Our patients continually use Xeomin for lasting results without negative side effects.
Contact Bridgetown Aesthetics today to request a consultation—and find out how we can help you put your best face forward!