Scar Treatments
Offered at our convenient location in Portland, Oregon
About Scar Treatment
Humans have roughly 20 square feet of skin, making it the largest organ in the body. Skin is a very important organ; it is responsible for protecting our body from harmful environmental factors like viruses and allergens, it regulates body temperature, and it synthesizes vitamin D, to name a few.
It is important to take care of our skin, but outside factors are not always controllable. Injury, trauma, burn, or surgery can create a scar on the skin, but that is not something you have to live with.
Scar treatment offered by Bridgetown Aesthetics is a non-surgical approach to reducing the size, lessening the discoloration, and improving the overall appearance of scars. Scars can be treated with a cosmetic procedure in our state-of-the-art clinic or in the comfort of your own home, depending on the severity and size of the scar. Below are the different scar treatments we offer.
Scar Treatment Procedures
Laser Genesis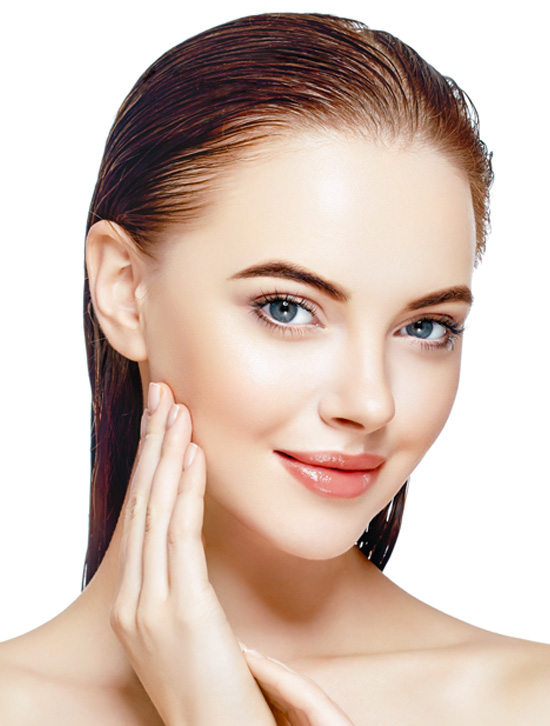 Laser Genesis is an innovative and technologically advanced way to treat scarring, aging, and skin damage found on the face, neck, and in some cases, the body. This cosmetic procedure uses a non-invasive laser technology to safely, discretely and efficiently treat fine-line wrinkles; diffuse excessive redness; and help manage large pores, uneven skin texture, and scarring.
Laser Genesis is performed using a small, handheld device, moved back and forth over the targeted area of skin slowly. Laser Genesis improves the appearance of the skin by gently heating the upper dermis below the surface of your skin, deeply stimulating collagen regrowth within skin cells. Simultaneously, additional heat generated in dilated capillaries, found in red areas such as cheeks, reduces visible redness and flushing.
Laser Genesis can be performed on nearly any problem area found on the face, neck, or body.
Microneedling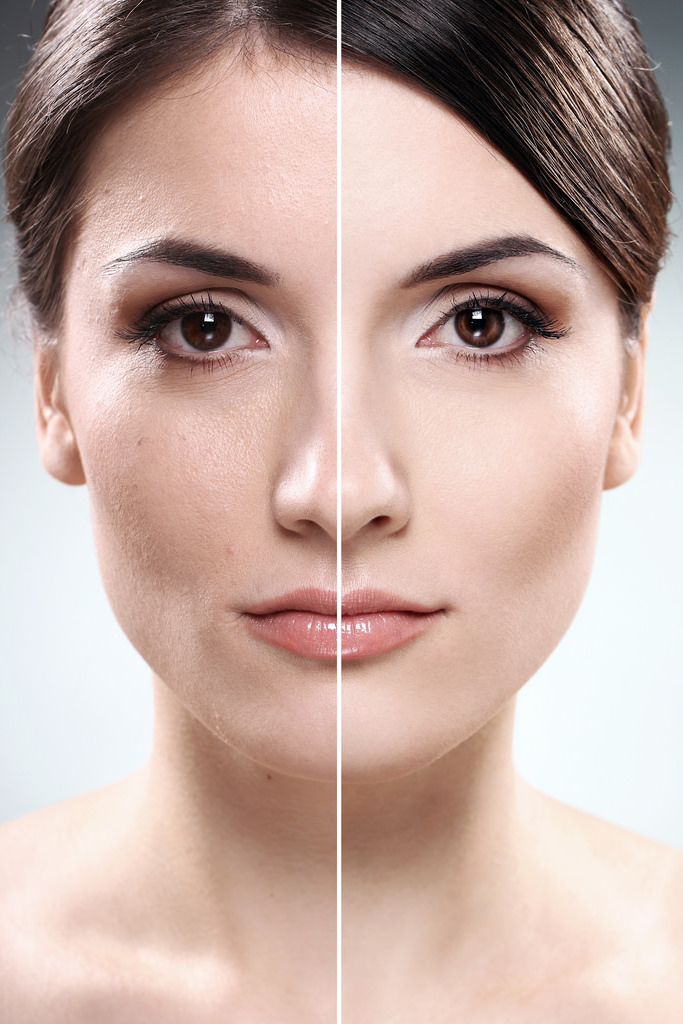 Microneedling is a minimally invasive cosmetic procedure that stimulates the skin's natural ability to produce new collagen and elastin. This procedure helps produce healthier, younger-looking skin and results in evenly toned, healthy skin. While microneedling is a procedure performed frequently on the face, it may be performed on the neck, décolletage, back, and arms as well as the face—proven to be beneficial in cases of extensive scarring or stretch marks.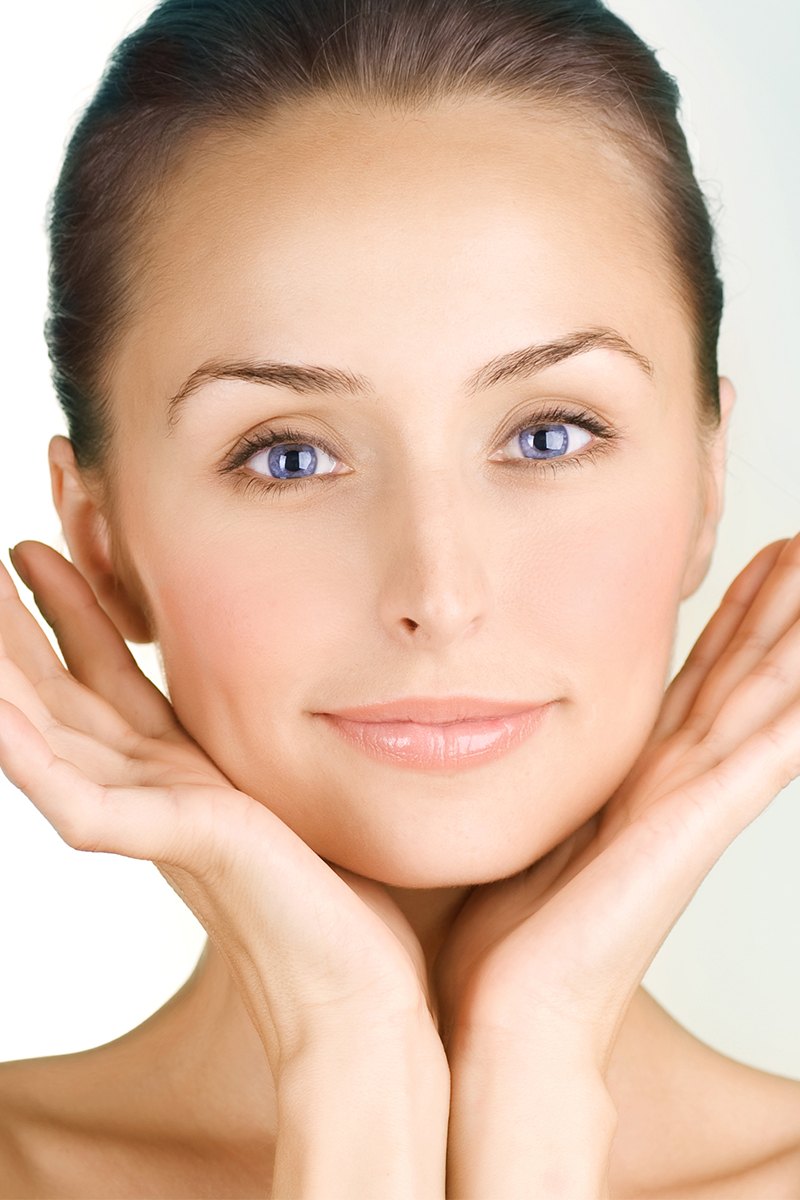 Most people notice an improvement in the appearance of their scar after the initial treatment, and the natural repair process of the skin continues to progress following the procedure. The collagen renewal process initiated by microneedling takes place over time, and your skin will continue to improve itself for up to six months after your final treatment. Repeated, regular treatments lead to a greater diminishment of the scar, as well as healthier, brighter, and more evenly toned skin will discuss with you the number of treatments required to reduce your scar. Patients interested in improving the appearance of scarring should keep in mind that not all scars will not fade entirely. However, microneedling treatments will help improve the appearance of the scars. Nevertheless, it is important that patients have realistic expectations for the outcome of the treatment to ensure patient satisfaction.
Patients who have an active skin infection such as impetigo, active and inflamed acne, or rosacea should avoid microneedling treatments. Those with hypersensitive skin, acute eczema or sunburnt skin should also avoid the treatment technique. Similarly, patients with a history of keloid scars, scleroderma, collagen vascular diseases or cardiac abnormalities, or patients with a hemorrhagic disorder or hemostatic dysfunction, should avoid this procedure. Ensure that you discuss with your doctor all current and recent skin conditions, as well as your current treatment for these conditions, to guarantee that microneedling is the best course of treatment for your scar.
Your individual course of treatment will be determined by your skin care professional and is based on your treatment goals and the health of your skin. Most patients receive a series of three treatments spaced about four weeks apart. For patients with more severe scars, additional sessions may be necessary.
The needles used in microneedling treatments are incredibly tiny and remarkably gentle, and your medical providers at Bridgetown Aesthetics will ensure that you are comfortable during the process. However, all medical procedures and treatment should be performed within the comfort zone of the patient. You may discuss this with your doctor and decide what is the best course of action for you.
At-Home Scar Treatments
Products by Neocutis
Neocutis products that are formulated with "Processed Skin Proteins", or PSP, contain various proteins and human growth factors to rejuvenate the skin in a whole new way. These rejuvenating products are safe for at-home treatment of scarring, skin imperfections, signs of aging, or skin redness while maintaining the skin's moisture and providing protection.
BIO-CREAM
BIO-CREAM by Neocutis is a bio-restorative skin cream for nightly care routines. It is effective for all skin types and may be used on the skin of the face, neck, and décolletage.
With a nightly use of BIO-CREAM, patients may be provided with the following benefits:
Reduction of scarring, fine lines, and wrinkles
Improved skin texture
Improved skin tone
Firmer, healthier skin
BIO-SERUM
BIO-SERUM by Neocutis is an intense hydration treatment that is composed of PSP and collagen. An impressive anti-aging serum, BIO-SERUM will produce results in one to two weeks. This restorative treatment is perfect for aging symptoms you are concerned about. It is effective for all skin types and improves the general appearance of the face's skin.
With regular use of BIO-SERUM, patients may achieve:
Firmer skin
Visible reduction of fine lines and wrinkles
Improves delicate skin around the eyes
Softens lines
Smoothes bumpy or rough skin
Restores moisture
BIO-GEL
BIO-GEL by Neocutis is a part of a nightly treatment regimen intended to reduce skin imperfections, reverse the signs of aging, and protect skin from dehydration. It is intended for skin that is normal to oily, created with shiny skin in mind and is suitable for either gender.
Nightly use of BIO-GEL can help to provide the following benefits:
Diminished imperfections, fine lines, and wrinkles
Improved elasticity
Glowing, more radiant skin
Learn More
Scar treatment is not a 'one treatment fits all' approach. Scars are caused by different factors, on different locations of the body, different sizes, different elevations, and different pigmentations. Some scars are better-treated in-office while others can be reduced with home treatment. Because of these different factors, and the individuality of each patient and how their body heals, an initial consultation is necessary to determine the proper scar treatment for your specific case. Feel free to contact our office today to discuss the different scar treatment options. We look forward to helping you!