Juvederm
Offered at our convenient location in Portland, Oregon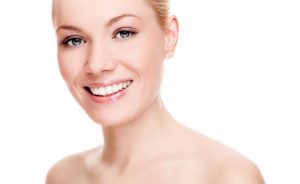 One of the overlooked areas of aging is volume loss. With lost volume, we begin to see lines form around the mouth, the jowls become more pronounced, and our once full and youthful faces begin to deflate. When it comes to volume loss, Bridgetown Aesthetics is pleased to offer our patients the Juvederm line of injectable gel treatments. Effective and safe, Juvederm treatments directly address symptoms of volume loss.
Where Juvederm stands above the rest is with its unique ability to address wider areas such as the cheeks. Juvederm 's specialized formulation is well-adapted for perking and filling areas to create a rejuvenated, youthful face.
Dermal filler treatments such as the Juvederm injectable gel are our specialty and in our experience, the injection technique is as important as the quality of the dermal gel. Combining technical expertise with the most advanced, proven techniques enables Dr. Roby Hayes to give you results that are natural to your unique appearance.
What is Juvederm Injectable Gel?
Juvederm is a unique formulation of injectable dermal filler designed to address wider areas affected by volume loss due to aging. Juvederm comes from the same trusted manufacturer of other world-class dermal fillers such as Juvederm Ultra, Juvederm Ultra Plus, Vollure, and Volbella. Juvederm treatments can fill sunken areas on the cheeks, smooth lines that form around the nose and mouth, and reduce the appearance of jowls for a lifted, rejuvenated appearance.
We've been treating our aesthetic patients with dermal fillers for many years, and Juvederm is one of the best we've ever used.
Juvederm was created to add that lost volume, restoring a more youthful shape to the face and minimizing the lines, wrinkles, and creases that occur due to volume loss. The results are noticeable immediately and continue to get better as Juvederm stimulates the formation of natural youth-giving collagen under your skin.
Juvederm is made from hyaluronic acid. What makes it unique is the innovative VYCROSS™ technology that was used to formulate Juvederm, which allows it to provide more lift and last longer than other dermal fillers – its benefits will be seen for up to two years.
How Does Juvederm Work?
A major factor in the development of an aged appearance is volume loss.
Due to the natural effects of aging, gravity, genetics, and environmental factors such as sun exposure and volume loss lead to depressions in the skin, sunken cheeks, and a hollow appearance. For anti-aging treatment, a lot of emphasis is placed on wrinkles due to their prominence and visibility. Addressing volume loss is more subtle, but a treatment can leave you looking five years younger.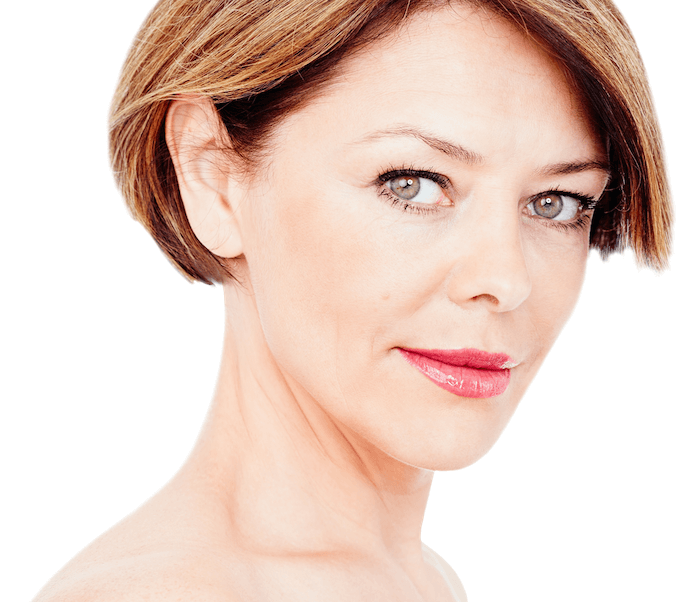 Juvederm is a direct answer to age-related volume loss. The active ingredient in Juvederm, hyaluronic acid, replenishes facial volume in areas where the skin's natural support structures have weakened. Hyaluronic acid occurs naturally in the extracellular makeup of all animals' tissues, which eliminates the potential for allergic reaction by your immune system.
Moreover, the natural chemical properties of hyaluronic acid attract moisture. Hyaluronic acid molecules can hold moisture levels many thousands of times its initial volume.
Treatment Areas
Lips
Sunken Cheeks
Volume Loss of the Mid-face
Cheek Indentations
Softening Jowl appearance
Ideal Candidates
Adult men and women over the age of 21, who are in good health and concerned about lost volume in their facial features will benefit from Juvederm. You should have realistic expectations of the treatment and be free of major underlying skin conditions.
Juvederm's added volume is an excellent way to address mild to moderate symptoms of facial aging caused by volume loss.
Those who are unsure about the best way to address their current degree of skin aging should schedule a consultation to learn about our comprehensive line of all FDA-approved dermal injection treatments. If not Juvederm, Bridgetown Aesthetics may have an alternative treatment that suits your anti-aging needs.
About the Treatment
Juvederm injections are a simple and convenient process, performed while you are awake and resting comfortably. The duration of a single injection session can range between fifteen minutes to half an hour depending on the size of the treatment.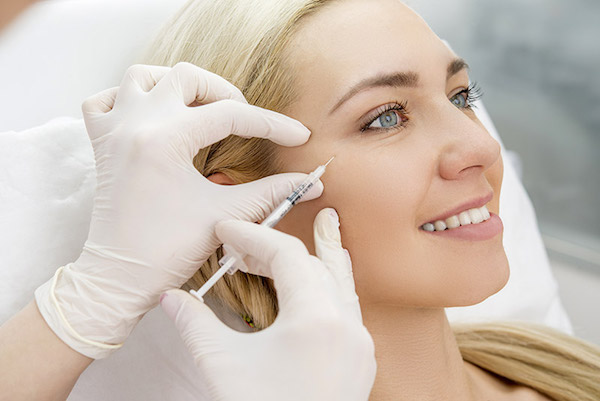 Juvederm injections are performed in-office and patients can immediately return to their normal routine as soon as the injection process is complete.
Most patients tolerate the injection experience well, but if there is excessive discomfort, topical numbing agents or nerve blockers are available. However, these types of numbing agents can last as long as four to five hours, which some patients may not prefer.
Juvederm treatments are not all the same.
The experience level of the physician and technical expertise can mean the difference between a natural, rejuvenated appearance versus an obvious over-plumped, over-treated appearance. The injection strategy and method also play a big role in the quality of your results. Dr. Hayes only employs scientifically-proven, advanced injection strategies and tools.
Microcannulas deliver preferable results for injecting larger, flatter areas. Microcannulas are a blunt-tipped, hollow tube effective for the wider dispersal of gel. The shape and design of microcannulas are ideal for laying foundational volume and contouring.
Recovery
At the end of the treatment session, you may experience some redness and swelling around the injection site. Within a few hours, these symptoms usually subside. We take every measure possible to ensure the best experience.
You can immediately return to your normal, daily routine after your treatment, but we do recommend that patients avoid or limit blood-pressure-raising activities in the first twelve hours.
Juvederm Results
The results from a Juvederm injection will be immediately visible. A single treatment can deliver excellent results for smoothing away deep creases or sunken areas that will last between six to twelve months.
Consultation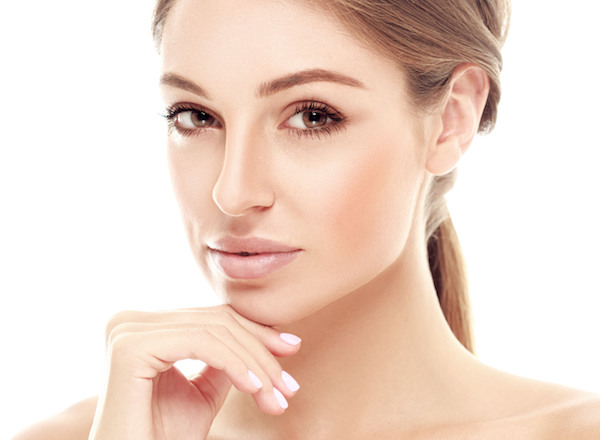 Juvederm injections are versatile treatments that require extensive experience and artistic vision to deliver natural, beautiful results.
During your consultation, you'll meet with a specialist one-on-one to discuss your areas of concern. Then a physical examination will be performed to assess the symptoms of aging and discuss your personal medical history. Together, you and the team will develop a treatment plan that is both ideal for your body and accomplishes your body goals.
Cost
Juvederm treatments will vary in price depending on the specific treatment plan, how many injections are involved and the specific type of dermal fillers used.
In many cases, a combination of different fillers or injectables may be used together to achieve beautiful results.
The cost of treatment will be provided at the end of your consultation.
FREQUENTLY ASKED QUESTIONS
How does Juvederm Treatment feel?
Juvederm treatments are comfortable and convenient. The injection process may take as little as fifteen minutes and is performed in-office as you are resting comfortably. A tingling, pinching sensation is sometimes experienced, but most patients tolerate this experience very well.
Do I need anesthesia?
Juvederm gels come in formulations with or without lidocaine. Lidocaine is a numbing agent that eliminates discomfort during the injection. For those who wish to avoid anesthetic due to a rare allergy, there are alternatives. For those who may not tolerate the injection experience well, there are topical numbing creams and nerve blocks which can totally eliminate sensation from the treatment area.
Why Choose Bridgetown Aesthetics?
As an industry leader in non-invasive aesthetics, Bridgetown Aesthetics has access to the full range of the most advanced, proven treatments.
As a board-certified general surgeon, Dr. Roby F. Hayes is constantly assessing the most advanced injection techniques and treatments. Dermal injections are not just an option offered by Bridgetown Aesthetics, they are our specialty.
How long does Juvederm Last?
Juvederm treatments can last as long as 2 years in the cheek area after a single treatment.
How many Juvederm treatments do I need?
A single Juvederm treatment achieves significant improvement of sunken areas and lost volume of the face. Your results are immediately visible after treatment and will last for up to two years. The improvement is not permanent, so future treatments may be necessary to maintain the best results.
Is Juvederm the same thing as Botox?
Juvederm and Botox are both excellent types of dermal injections, but each serves different purposes. Botox falls into a category of "relaxers" where Juvederm falls into the category of "filler." Relaxers work within the muscles that crease and contract during facial expressions or actions such as chewing that lead to the development of wrinkles. Botox relaxes these contractions and prevents the formation of future wrinkles.