CoolSculpting for Love Handles (Flanks)
Offered at our convenient location in Portland, Oregon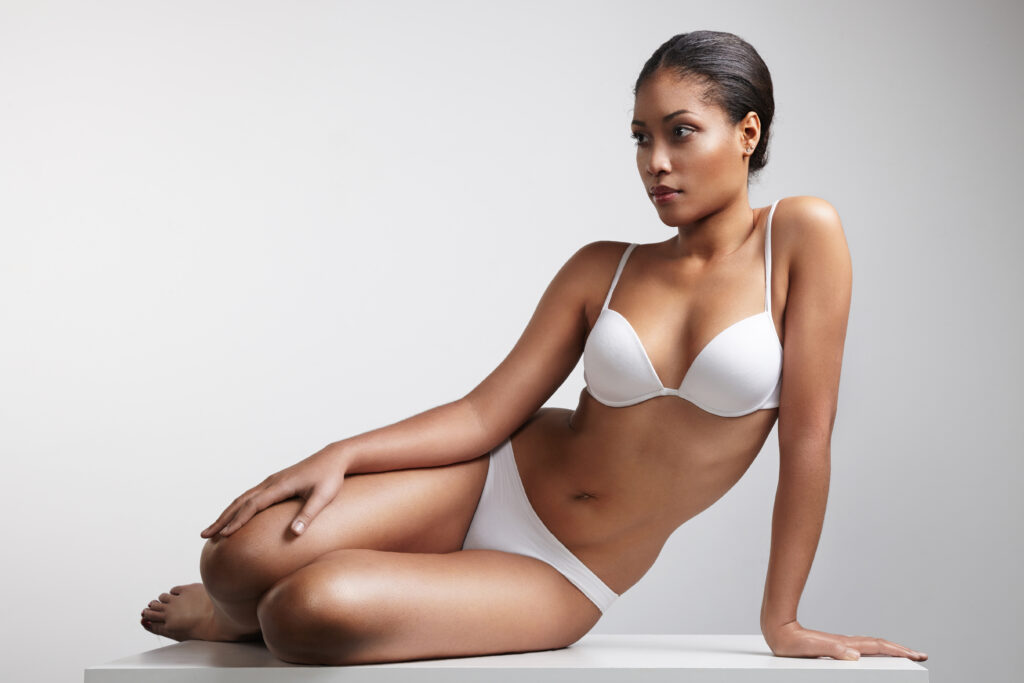 CoolSculpting for love handles is the best non-surgical, non-invasive way to slim your midsection.
You are amazing! Now give yourself a hug. Are you able to pinch the sides of your belly, just above your hips? If the answer is yes, then you can also do something about those love handles (besides hugging, that is).
CoolSculpting can reduce pinchable fat through its innovative technology that freezes away unwanted bulk. Dr. Roby Hayes is Portland's leading expert in the field of CoolSculpting. Under Dr. Hayes' esteemed leadership, Bridgetown Aesthetics can chill out your "problem areas" and help your sleek, strong contours emerge. Contact us at your earliest convenience and let's work together to achieve the body of your dreams.
How Does CoolSculpting Work?
CoolSculpting works on the principle of cryolipolysis. By safely lowering temperatures in a targeted area of the body, cryolipolysis destroys unwanted fat cells while leaving the surrounding skin and muscles unharmed. Subcutaneous fat is the layer just beneath the skin's surface. It has that pinchable quality described above. There is an important difference between subcutaneous fat and visceral fat, which consists of the fat cells that surround internal organs. Visceral fat cannot be frozen away, but it can be detrimental to your overall health if it accumulates excessively.
CoolSculpting can only affect subcutaneous fat, which is the more visible variety of bulk. By freezing away unwanted fat cells, Dr. Hayes can contour your body according to your precise specifications. Love handles are often the most bothersome "problem area" of all. Also known as the flanks, love handles are the perfect example of subcutaneous fat. Eliminating fat along the flanks does not impact the health or functionality of your internal organs; rather, it slims down your silhouette.
CoolSculpting is not intended as a weight loss solution. Diet and exercise are still the best mechanisms for sustained wellness. However, working out and eating right sometimes fail to trim and tone those hard-to-reach areas like the love handles. Dr. Hayes can supplement your healthy lifestyle with a targeted approach to body contouring, courtesy of CoolSculpting.
Before and After Photos
Benefits of Body Contouring
In addition to the noticeable cosmetic benefits that CoolSculpting provides, the procedure also delivers residual psychological rewards. When your love handles are brought into harmony with the rest of your midsection, your image reflects your ideal self. You can wear form-fitting clothes and show off your physique with a renewed sense of confidence.
CoolSculpting for love handles also allows you to turn, twist, and shout (metaphorically speaking) with ease. When your flanks are reigned in, you feel more agile and move more freely. Exercise is less of a chore than it was when you sported cumbersome love handles. The more you work out, the healthier you get. CoolSculpting could just be the spark you needed to ignite a frozen flame of self-improvement!
Benefits of CoolSculpting
Non-surgical
Non-invasive
Empowers your body to flush away the fat
Targeted for exact contouring results
Safe and effective

To experience the benefits of love handle CoolSculpting for yourself, please contact Bridgetown Aesthetics online or call (503) 505-5288.
Eligible Candidates
If you have squeezable fat in your love handles region, you may be a perfect candidate for CoolSculpting at Bridgetown Aesthetics. Ideal clients are non-smokers with realistic expectations about body contouring. Weight fluctuations may disrupt the enhancements that CoolSculpting offers, so please inform Dr. Hayes if you are struggling with erratic body mass.
The fat cells that are frozen into stasis by our CoolSculpting device are flushed from the body through the lymphatic system. Clients with lymphatic disorders such as Castleman's disease or chronically swollen lymph nodes may not be eligible for CoolSculpting treatment. Dr. Hayes can assess your candidacy for CoolSculpting during your comprehensive consultation.
Private Consultation in Portland, Oregon
Health care is an ongoing conversation. You should feel comfortable sharing your needs and desires with qualified medical practitioners so they can address your concerns and offer solutions. In a continued effort to communicate our dedication and expertise in the fields of body contouring and general wellness, we regularly update our blog. Feel free to peruse our posts and bring any questions that may arise to your appointment with Dr. Hayes.
The doctor will conduct a thorough physical exam, paying particular attention to the area of the body that causes you the most distress. If you are unhappy with the look and feel of your love handles, Dr. Hayes will explain how you can shrink them down through the miracle of CoolSculpting. If Dr. Hayes does not believe cryolipolysis will suit your case, he will walk you through a range of other choices offered at Bridgetown Aesthetics.
Preparation and Procedure
The preparation protocols for a CoolSculpting session are so minimal, you may actually be ready for your first treatment immediately following your consultation. Your Bridgetown Aesthetics representative will usher you to a private room and make sure you are comfortable before proceeding with the CoolSculpting procedure for your love handles.
The skin is coated with a soothing gel to help our custom applicators adhere to the flanks. The CoolSculpting device sends controlled pulses of temperature beneath the skin, through the adipose layer of fat. Unwanted cells are frozen into submission, effectively destroying them without hurting the skin or muscles along the flanks.
We invite you to relax while the CoolSculpting technology does all the work. Read a book, watch TV, or simply surf your smartphone. It's that easy! Cool, right?
Rapid Recovery
Immediately following your love handle CoolSculpting treatment, your clinician may massage the area to stimulate fat cell processing. You may notice minor swelling or redness along your flanks, but these effects will subside over the next 2-5 hours.
CoolSculpting is considered a "lunchtime" procedure because it can be administered in less than an hour. You can resume your daily activities as normal. Nobody even needs to know you've been to Bridgetown Aesthetics (but we certainly appreciate your visit)!
Remarkable Results
CoolSculpting is a wonderfully effective way to eliminate unwanted fat in a specific area of the body. In fact, the process may reduce a given fat deposit by 20-25% in just one simple session. According to one medical survey, 82% of CoolSculpting recipients indicated that they would recommend the procedure to a friend.
While 82% is a great start, Dr. Hayes will not be happy until you are 100% satisfied. Just look at his glowing reviews to get a glimpse of his unparalleled success. Dr. Hayes is proud to deliver 5-star service to Portland, Oregon and its surrounding communities.
To join the ranks of his happy, healthy clientele, please contact Bridgetown Aesthetics.
Complementary and Alternative Procedures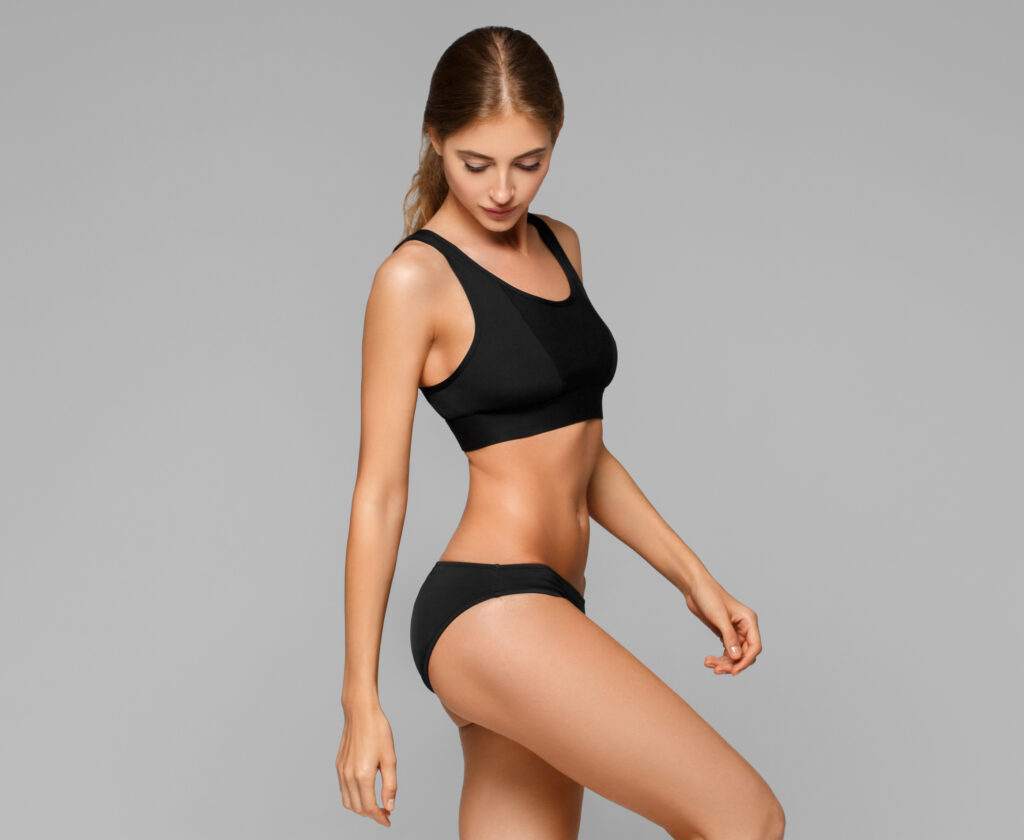 Dr. Hayes approaches cosmetic enhancements with an eye for holistic harmony. The human body is not merely a collection of parts; it is a work of art. CoolSculpting can slim the flanks, but its surrounding areas may also need attention to keep everything balanced. An abdominal CoolSculpting strategy will flatten the stomach to show off your six-pack abs and flat, flattering physique. CoolSculpting for thighs will bring your legs into alignment with your newly streamlined flanks. And arm CoolSculpting will accentuate the gains you made at the gym, showcasing your toned, tough musculature.
The CoolSculpting process is ideal for clients who have enough elasticity in their skin to "bounce back" when unwanted fat is removed. As we age, however, our bodies produce less elastin and collagen. The skin may hang away from its underlying soft tissue and muscle. To address the issue of lax skin, consider the benefits of ThermiTight. The ThermiTight device uses controlled heat to stimulate collagen production, which tightens your skin from within.
Whether you desire the cooling fat reduction of cryolipolysis or the regenerative heat of ThermiTight, Dr. Hayes can take the temperature of your cosmetic needs. Contact Bridgetown Aesthetics and start a conversation about your best self.
FAQ
How much does CoolSculpting cost in Portland, Oregon?
The cost of your CoolSculpting experience will depend on how extensive the treatment is and how many sessions you request. Dr. Hayes will provide transparent pricing during your comprehensive consultation. Bridgetown Aesthetics is pleased to offer monthly specials on selected procedures, so check back often to ensure that you get the best care at the right price.
References
Nelson, A. A., Wasserman, D., & Avram, M. M. (2009). Cryolipolysis for reduction of excess adipose tissue. 28 (4) 244-249. DOI: https://doi.org/10.1016/j.sder.2009.11.004
Avram, M. M., & Harry, R. S. (2009). Cryolipolysis™ for subcutaneous fat layer reduction. Lasers in Surgery and Medicine: The Official Journal of the American Society for Laser Medicine and Surgery. 41 (10) 703-708. https://doi.org/10.1002/lsm.20864
Roca, B. (2009). Castleman's Disease. A Review. AIDS Reviews. 11 (1) 3. PMID: 19290029
Dierickx, C. C., Mazer, J. M., Sand, M., Koenig, S., & Arigon, V. (2013). Safety, tolerance, and patient satisfaction with noninvasive cryolipolysis. Dermatologic Surgery. 39 (8) 1209-1216. https://doi.org/10.1111/dsu.12238