CoolSculpting for Love Handles (Flanks)
Offered at our convenient location in Portland, Oregon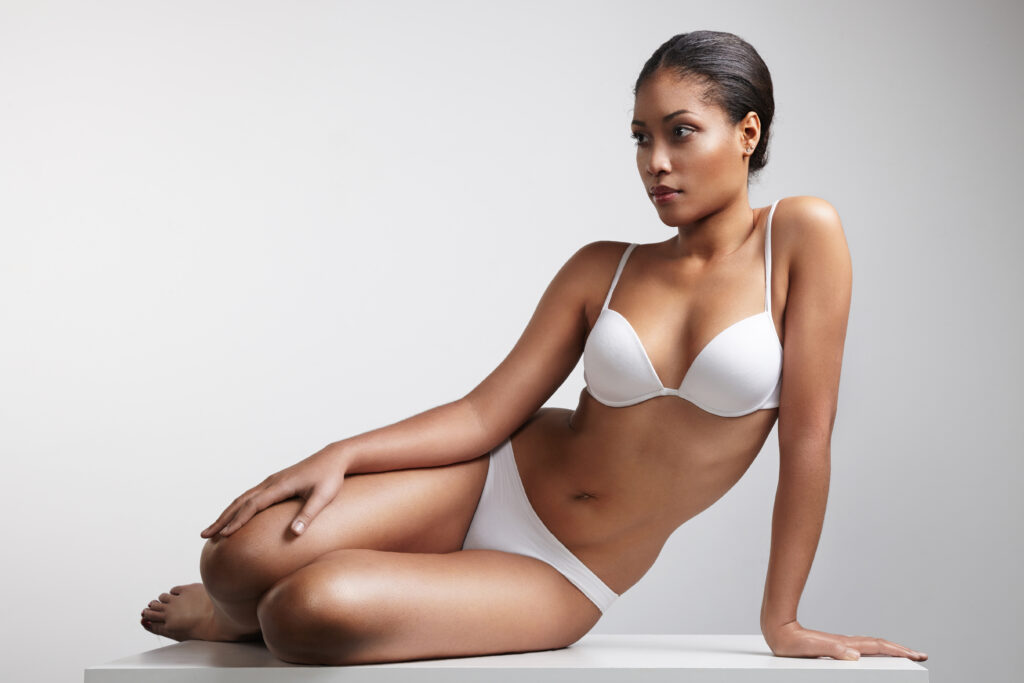 CoolSculpting for love handles is the best non-surgical, non-invasive way to slim your midsection.
CoolSculpting can reduce pinchable fat through its innovative technology that freezes away unwanted bulk. Bridgetown Aesthetics can chill out your "problem areas" and help your sleek, strong contours emerge. Contact us at your earliest convenience and let's work together to achieve the body of your dreams.
How Does CoolSculpting Work?
CoolSculpting works on the principle of cryolipolysis. By safely lowering temperatures in a targeted area of the body, cryolipolysis destroys unwanted fat cells while leaving the surrounding skin and muscles unharmed. Subcutaneous fat is the layer just beneath the skin's surface. It has that pinchable quality described above. There is an important difference between subcutaneous fat and visceral fat, which consists of the fat cells that surround internal organs. Visceral fat cannot be frozen away, but it can be detrimental to your overall health if it accumulates excessively.
CoolSculpting is not intended as a weight loss solution. Diet and exercise are still the best mechanisms for sustained wellness. However, working out and eating right sometimes fail to trim and tone those hard-to-reach areas like the love handles.
Before and After Photos
Benefits of CoolSculpting
Non-surgical
Non-invasive
Empowers your body to flush away the fat
Targeted for exact contouring results
Safe and effective

To experience the benefits of love handle CoolSculpting for yourself, please contact Bridgetown Aesthetics online or call (503) 505-5288.
Eligible Candidates
If you have squeezable fat in your love handles region, you may be a perfect candidate for CoolSculpting at Bridgetown Aesthetics. Ideal clients are non-smokers with realistic expectations about body contouring. Weight fluctuations may disrupt the enhancements that CoolSculpting offers.
The fat cells that are frozen into stasis by our CoolSculpting device are flushed from the body through the lymphatic system. Clients with lymphatic disorders such as Castleman's disease or chronically swollen lymph nodes may not be eligible for CoolSculpting treatment.
Remarkable Results
CoolSculpting is a wonderfully effective way to eliminate unwanted fat in a specific area of the body. In fact, the process may reduce a given fat deposit by 20-25% in just one simple session. According to one medical survey, 82% of CoolSculpting recipients indicated that they would recommend the procedure to a friend. 
To join the ranks of his happy, healthy clientele, please contact Bridgetown Aesthetics. 
References
Nelson, A. A., Wasserman, D., & Avram, M. M. (2009). Cryolipolysis for reduction of excess adipose tissue. 28 (4) 244-249. DOI: https://doi.org/10.1016/j.sder.2009.11.004
Avram, M. M., & Harry, R. S. (2009). Cryolipolysis™ for subcutaneous fat layer reduction. Lasers in Surgery and Medicine: The Official Journal of the American Society for Laser Medicine and Surgery. 41 (10) 703-708. https://doi.org/10.1002/lsm.20864
Roca, B. (2009). Castleman's Disease. A Review. AIDS Reviews. 11 (1) 3. PMID: 19290029
Dierickx, C. C., Mazer, J. M., Sand, M., Koenig, S., & Arigon, V. (2013). Safety, tolerance, and patient satisfaction with noninvasive cryolipolysis. Dermatologic Surgery. 39 (8) 1209-1216. https://doi.org/10.1111/dsu.12238