VASER Liposuction for the Back
Offered at our convenient location in Portland, Oregon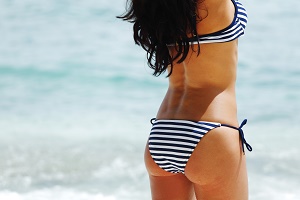 Back liposuction is an often overlooked area where bra bulges and fat rolls can hide from view. These are also difficult to reach because of the back's boney contours. But VASER liposuction is an advanced iteration of the traditional procedure. It sends out vibrating bursts of resonating energy to the target area. VASER liquefies fat for easy removal and a smoother, more effective surgery.  
Read the Bridgetown Aesthetics blog regularly for all the latest press on VASER Hi-Def Liposculpture in Portland.
What Are the Advantages of VASER Liposuction?
VASER is one of the most advanced versions of liposuction available on the market today. Sometimes, the procedure is referred to as VASER Hi-Def Liposculpture to emphasize it's distinct advantages over traditional liposuction. Among these many advantages is an incredibly enhanced precision that allows Dr. Hayes to accomplish "hi-def" effects by sculpting the body in finer detail. VASER liposuction also enjoys a quicker recovery time than many other, more invasive versions of body contouring.[2]
Why Do I Have Back Fat?
Back fat is a very common problem and there are many possible reasons for it. One of the easiest explanations is simply genetic predisposition. Every person stores body fat in their own eccentric ways. People's congenital inclinations are what make them more or less likely to suffer rolls of fat that cascade down the slopes between their shoulders. Hormones and a poor diet are also very likely to play a role.
Contact us to bring your back into balance with the rest of your harmonious symmetry. Call (503) 505-5288 to schedule your confidential consultation at Bridgetown Aesthetics and put your back fat behind you.
Recovery & Results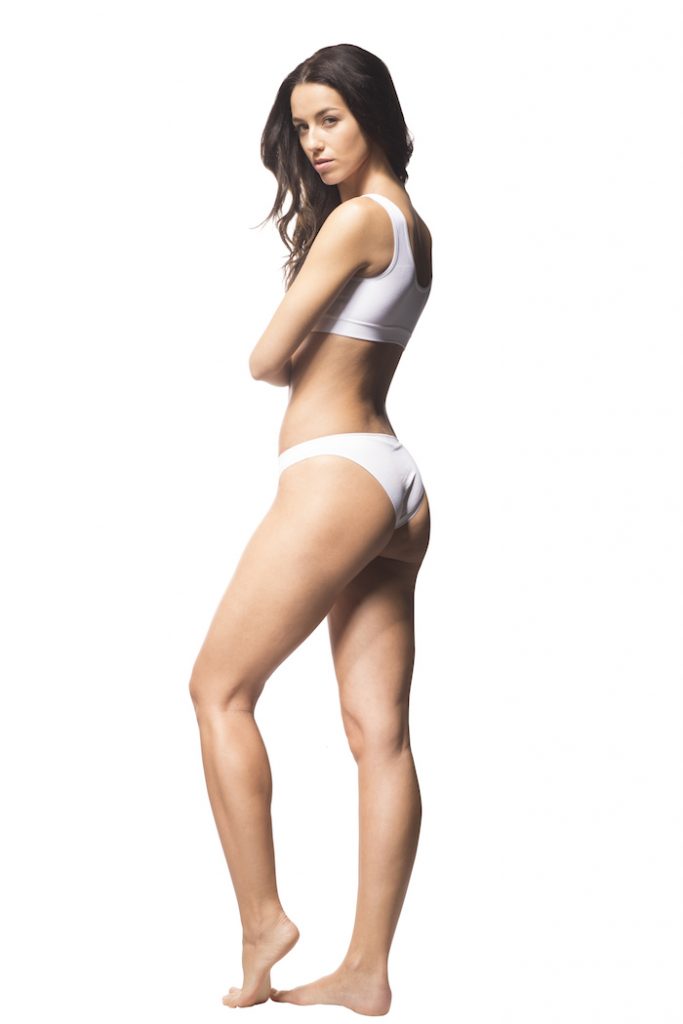 VASER liposuction offers a significantly reduced recovery time over the traditional procedure. VASER's vibrating cannula is put to work right before the aspiration phase of liposuction when fat cells are briskly swept up in a vacuum current.[3] It is an extra step that makes all the difference, especially in your results and recovery. Traditional liposuction has to tug against the connective tissues and unseen sinews that support the structure of your skin.[4] That crude tugging presents an opportunity for injury that VASER liposuction does not share. VASER's amazing vibrations first emulsifies the fat in the target area before proceeding to the aspiration stage. Pockets of fat along the back can be liquified for safe and easy removal.
How Much Does Vaser Lipo for the Back Cost in Portland?
Bridgetown Aesthetics invites you to connect with us and schedule your confidential consultation. When your consultation concludes, we will present your custom treatment plan as well as an accurate cost estimate. 
Call (503) 505-5288 to speak with one of our pleasant professionals on staff. Ask about our regular specials!
FAQ
Which is better CoolSculpting or VASER liposuction?
CoolSculpting and VASER liposuction are both extremely effective and beneficial body contouring procedures. Both of them have appropriate applications that are unique to each of them. VASER lipo is the more aggressive, surgical procedure. So it is more appropriate for reducing fat over a larger area of the body. Lipo removes more fat than CoolSculpting, and its results are more immediately evident. CoolSculpting is excellent for removing stubborn pockets of fat as well, although its effects are more localized to a specific target area. CoolSculpting is completely non-invasive, however, which may be a draw for some. CoolSculpting can be ideal for a patient who may not be ready for surgery.  
References