VASER Liposuction for the Back
Offered at our convenient location in Portland, Oregon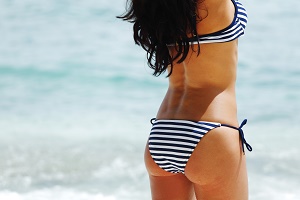 Back liposuction is body contouring for your "blindside" so that you can sport a smooth, flowing silhouette all the way around! The back is an often overlooked area where bra bulges and fat rolls can hide from view. These are also difficult to reach because of the back's boney contours. But VASER liposuction is an advanced iteration of the traditional procedure. It sends out vibrating bursts of resonating energy to the target area. VASER liquefies fat for easy removal and a smoother, more effective surgery.
Read the Bridgetown Aesthetics blog regularly for all the latest press on VASER Hi-Def Liposculpture in Portland. 
Is Your Back a Top Priority?
Just because it's always behind you, there's no reason why your back shouldn't come first in your plans for aesthetic enhancement. So much of effective body contouring depends on symmetry. A balanced back and front make for a more appealing silhouette overall. And just because you can see those embarrassing bulges by your shoulder blades and along your spine, doesn't mean they're not there!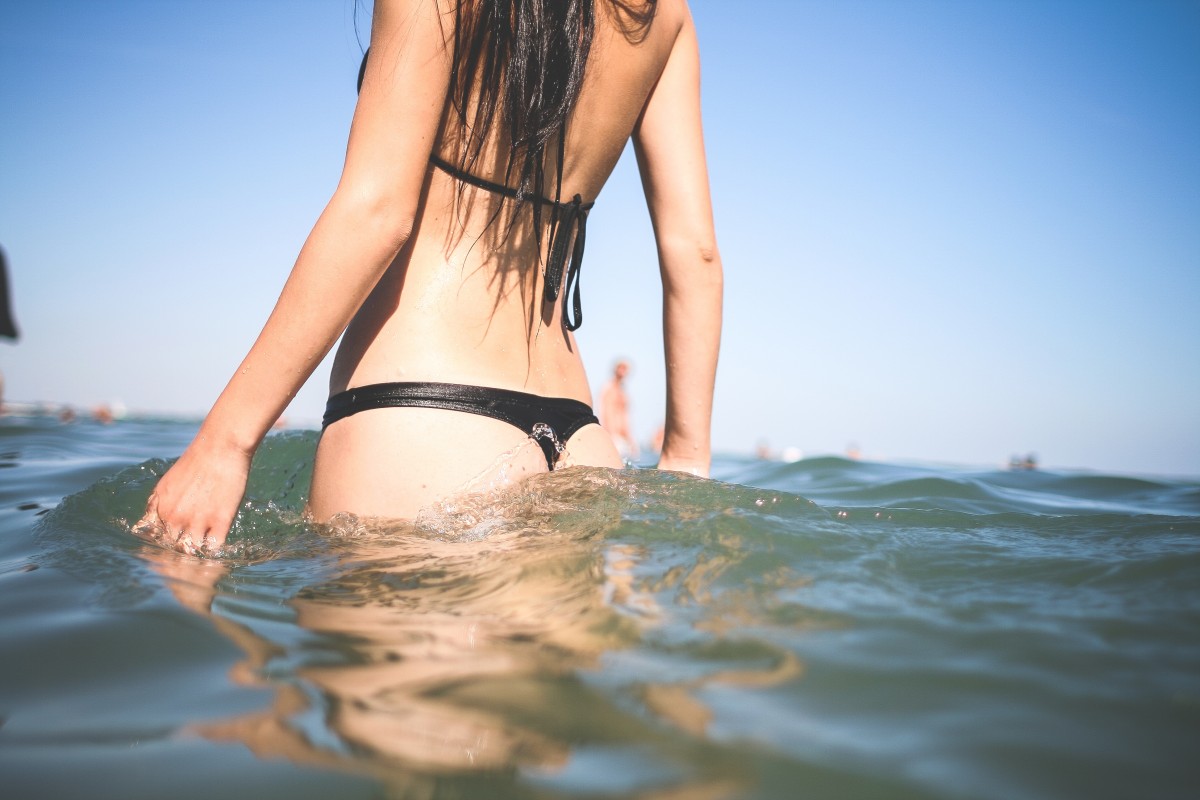 VASER Liposculpture represents a thrilling new development in body contouring. The procedure precisely sculpts results that would have been unthinkable a generation ago. VASER isn't witchcraft but rather "Vibration Amplification of Sound Energy at Resonance." The VASER device's elegantly equipped cannula probe includes a high-tech sonic instrument. When the cannula is plunged into the treatment area, gentle vibrations rattle and roil fat until it is a smooth and easily removed emulsified liquid.[1] This extra step before removal is what allows VASER to safely remove a higher volume of fat from more regions of your anatomy. The gnarled and segmented ridges along the back may have once made back liposuction difficult. But VASER liposuction opens up broad new vistas of cosmetic enhancement. 
Bridgetown Aesthetics is proud to be Portland's first stop for the unbelievable benefits of VASER liposuction. Our Chief Medical Officer, Dr. Roby Hayes, is one of the only VASER specialists in town. He is regionally esteemed for his exemplary liposuction results it the back and elsewhere throughout the body. Contact us to do an "about-face" on the unseen back rolls and bra bulges that are ruining your look from behind. Call (503) 505-5288 to speak with one of our attentive medical professionals on staff.  
Benefits
The classic sculptor Michaelangelo once said that he could see his future masterpieces already encased in the block of marble before his chisel ever etched a stroke. Similarly, Dr. Roby Hayes approaches each procedure guided by the highest aesthetic aspirations: to encourage and maintain a sense of symmetry in the body. Balance is beauty and when it comes to fat removal for body contouring, what you leave is nearly as important as what is liposuctioned away. Since symmetry is so important, cosmetic procedures for the back, like liposuction, may be necessary for stimulating attractive symmetry throughout your form.   
What Are the Advantages of VASER Liposuction?
VASER is one of the most advanced versions of liposuction available on the market today. Sometimes, the procedure is referred to as VASER Hi-Def Liposculpture to emphasize it's distinct advantages over traditional liposuction. Among these many advantages is an incredibly enhanced precision that allows Dr. Hayes to accomplish "hi-def" effects by sculpting the body in finer detail. VASER liposuction also enjoys a quicker recovery time than many other, more invasive versions of body contouring.[2]
Why Do I Have Back Fat?
Back fat is a very common problem and there are many possible reasons for it. One of the easiest explanations is simply genetic predisposition. Every person stores body fat in their own eccentric ways. People's congenital inclinations are what make them more or less likely to suffer rolls of fat that cascade down the slopes between their shoulders. Hormones and a poor diet are also very likely to play a role.
Your Personal Consultation at Bridgetown Aesthetics
Portland's most popular medspa and cosmetic surgery center offers smart and effective solutions to bulging body contours. Your personal consultation is an opportunity to see if Bridgetown Aesthetics is the practice you trust to perform transformational procedures, like liposuction. Our attentive staff of medical professionals will be sure to gather all the relevant data to qualify you for VASER surgery at the back. Our screening process may include a brief medical examination and an intake interview. But communication is a two-way street, we all know. We invite you to ask a lot of questions. If Dr. Hayes should pop into your consultation in progress, as he's sometimes known to do, please feel free to pepper him with some seasoned inquiries. He's one of the Pacific Northwest's foremost authorities on VASER Hi-Def Liposculpture and he would be happy to elucidate the procedure. 
Contact us to bring your back into balance with the rest of your harmonious symmetry. Call  (503) 505-5288 to schedule your confidential consultation at Bridgetown Aesthetics and put your back fat behind you. 
The Procedure Begins
The entire back can be an expansive area. On the day of your surgery, Dr. Hayes will first map the contours of your back with a medical marker. Like Napoleon surveying the battlefield, Dr. Hayes will chart a course through your flanks, up past your hips, and all the way to your upper back near your neck and shoulders.
With his plans in place, the procedure can properly begin. VASER liposuction is considered minimally invasive because it only requires a local anesthetic and a calming sedative. Dr. Hayes starts with a set of simple incisions along the back.
Recovery & Results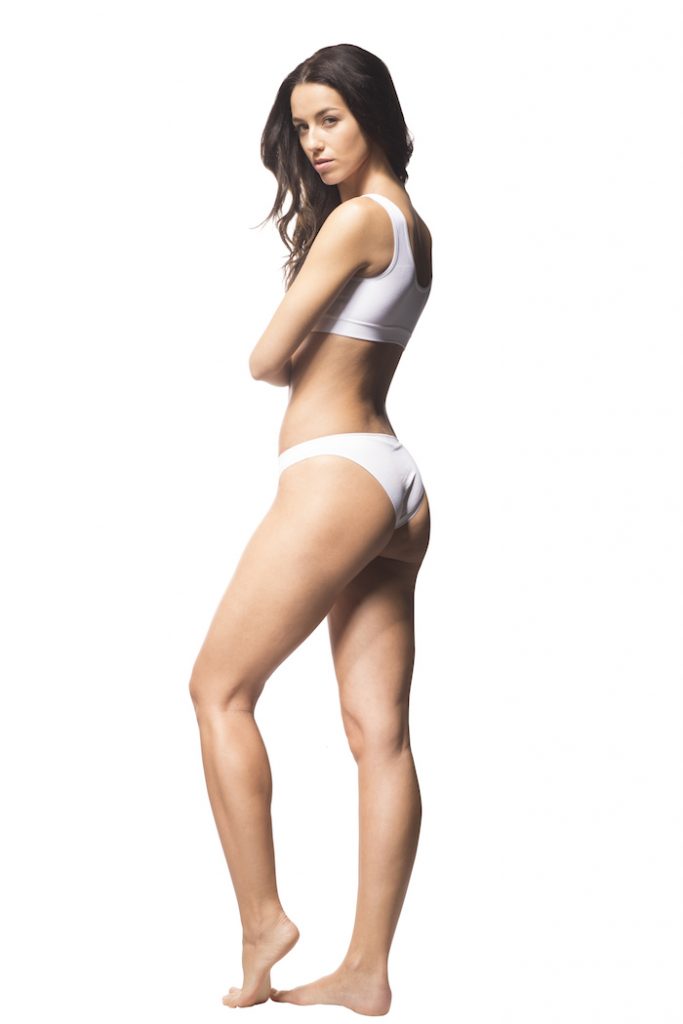 VASER liposuction offers a significantly reduced recovery time over the traditional procedure. VASER's vibrating cannula is put to work right before the aspiration phase of liposuction when fat cells are briskly swept up in a vacuum current.[3] It is an extra step that makes all the difference, especially in your results and recovery. Traditional liposuction has to tug against the connective tissues and unseen sinews that support the structure of your skin.[4] That crude tugging presents an opportunity for injury that VASER liposuction does not share. VASER's amazing vibrations first emulsifies the fat in the target area before proceeding to the aspiration stage. Pockets of fat along the back can be liquified for safe and easy removal.  
Complementary Procedures: Silhouette Instalift
Now that you've pampered your back, it's time to put your best face forward with Silhouette Instalift. This non-surgical facial rejuvenation procedure employs an amazing thread lift technique. The threads pull lax skin taut across the face to eliminate wrinkles and reduce severely sagging skin. It can be performed by itself or in combination with other minimally invasive procedures—like Botox and Dermal Filler Injections—as part of your comprehensive facial rejuvenation plan.
How Much Does Vaser Lipo for the Back Cost in Portland?
Bridgetown Aesthetics invites you to connect with us and schedule your confidential consultation. Don't turn your back on an opportunity to plan your personalized aesthetic treatment plan with Dr. Hayes, one of Portland's premier body contouring surgeons, and a regional leader in the VASER technique. When your consultation concludes, we will present your custom treatment plan as well as an accurate cost estimate. 
Call (503) 505-5288 to speak with one of our pleasant professionals on staff. Ask about our regular specials!    
FAQ
Which is better CoolSculpting or VASER liposuction?
CoolSculpting and VASER liposuction are both extremely effective and beneficial body contouring procedures. Both of them have appropriate applications that are unique to each of them. VASER lipo is the more aggressive, surgical procedure. So it is more appropriate for reducing fat over a larger area of the body. Lipo removes more fat than CoolSculpting, and its results are more immediately evident. CoolSculpting is excellent for removing stubborn pockets of fat as well, although its effects are more localized to a specific target area. CoolSculpting is completely non-invasive, however, which may be a draw for some. CoolSculpting can be ideal for a patient who may not be ready for surgery.  
How long is VASER liposuction recovery?
VASER offers a shorter recovery time than traditional liposuction. The procedure employs sound vibrations to gently shake fat cells into an acquiescent emulsified slurry. Much as one might sip a milkshake, the liquified fat is easier to remove than solid clumps. So, recovery from VASER liposuction comes with fewer potential complications. You could be back to your regular routine in just a few days. 
References