Laser Genesis Skin Therapy
Offered at our convenient location in Portland, Oregon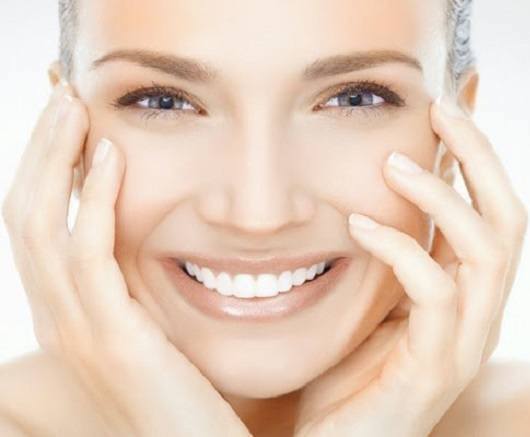 Scientifically-proven to produce new collagen, for the treatment of fine wrinkles, redness and scars, Laser Genesis Skin Therapy promotes vibrant and healthy looking skin. A gentle procedure that requires no downtime, Laser Genesis will shrink your pores, tighten your skin, and improve your deep skin health to achieve a long-lasting, youthful glow!
Over time, stress, age, and our environment can take their toll on our skin. Now you can have a more youthful appearance by treating conditions that are typically associated with aging and sun damage. Laser Genesis Skin Therapy turns back the clock on your skin. Want to learn more about how this non-invasive skin rejuvenation option achieves age-defying results for our patients, consistently and safely? Call Bridgetown Aesthetics to schedule your private, informative consultation today.
About Laser Genesis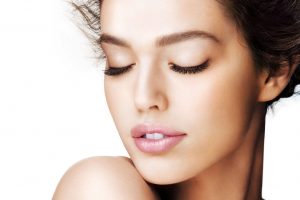 The Laser Genesis procedure utilizes non-invasive laser technology to safely, naturally and effectively treat fine line wrinkles, diffuse redness and scars. Treatments can be performed in a relaxed, comfortable manner without the use of topical anesthetics or gel. The Laser Genesis system improves both the appearance and health of skin with controlled, short-pulsed thermal heat energy.
Laser Genesis' micro-ablative thermal energy is as gentle on the skin as possible, while also heating the skin to the temperature necessary to jumpstart our tired collagen production. With a healthier supply of collagen, skin is firmer and more youthful-looking, with better skin laxity and tighter pores.
The gentle heat of Laser Genesis also promotes skin renewal. This will heal scars, discolorations, and presenting vascular issues caused by rosacea, sun damage, or simply aging veins, as well as encourage newer, collagen-rich skin to rise to the surface. Skin is tighter and more even-toned after Laser Genesis. Patients see their best skin clearing and anti-aging outcomes after 4 to 6 treatments, depending on the patient's unique case.
Before and After Photos
What Areas Can Be Treated?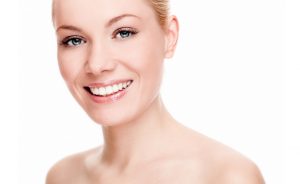 Laser Genesis patients report excellent results over their entire faces and necks. Additionally, practitioners may suggest this therapy to diminish recent scars on other parts of the body. Laser Genesis is safe to use on any area of the body but is not approved for use on the delicate skin around the eyes.
What is Diffuse Redness?
The most commonly affected areas are the nose, forehead and cheeks.
Diffuse redness is a general appearance of facial redness, such as rosy cheeks. This condition is caused by dilated capillaries, resulting in an appearance of general redness, not discrete, well-defined vessels. Diffuse redness is often associated with a condition called rosacea and it can be hereditary. Laser Genesis will help your appearance by gently treating and reducing this condition.
Candidates
Good candidates for Laser Genesis are those who want to counter signs of aging, damage, or vascular issues in their skin, but do want to take time out of their busy schedule for a long recovery. Laser Genesis requires no downtime, making it a great choice for patients who want to walk out of Dr. Hayes' office looking fresh and rejuvenated. Laser Genesis is even safe to receive before a big event!
Laser Genesis is gentle and effective enough to use on all skin types. Patients with melasma, however, may not be good candidates for Laser Genesis.
What Does the Procedure Feel Like?
Patients often describe the treatment as relaxing and therapeutic. You will experience a gentle warming of your skin's surface during the procedure. You can immediately return to normal activities, utilizing sunscreen if participating in outdoor activities.
How Does Laser Genesis Work?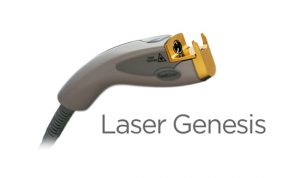 By gently heating the upper dermis well below your skin's surface, Laser Genesis improves the appearance of wrinkles through collagen stimulation. The controlled, targeted heating will also jumpstart your skin's own natural healing processes. This promotes the healing of your scars, acne, and skin discolorations. Additional heat is generated in dilated capillaries to reduce redness.
Thanks to the new collagen production, combined with the skin's increased rate of healing, younger and fuller skin rises to the surface more quickly. Laser Genesis promotes skin tightening, in addition to filling in patient's fine lines with newer, collagen-supported skin. Patients' skin gains youthful volume and their complexions become more clear.
Consultation
Patients are invited to ask any questions they may have during their private consultation at Bridgetown Aesthetics. One of our Aestheticians will examine your skin, as well as discuss your medical history and medication use with you. Once they have a good sense of your goals, she will work with you to create a skin rejuvenation treatment plan that is right for your unique case.
Laser Genesis is a gentle, highly customizable procedure. Our Aestheticians take the time to tailor every treatment to achieve what is best for his patient's skin and goals.
If you are interested in more youthful, clear, or smooth skin, you are invited to call the helpful team at Bridgetown Aesthetics today to schedule your private, informative consultation.
Treatment Preparation
You will not need gel, anesthetic cream or ice prior to treatment. Before the actual Laser Genesis treatment, you will be asked to remove your make-up or moisturizers and, in some cases, you may be asked to shave the area to be treated.
Your Laser Genesis Treatment
A Laser Genesis treatment can be completed in half an hour.
Every Laser Genesis treatment is tailored to achieve your desired aesthetic goals. Our specialist will target your scars, skin discolorations, and vascular issues with safe levels of thermal heat, promoting skin healing in the desired areas. she will also apply the targeted energy to the deeper layers of the skin, which are responsible for collagen production. The heat will promote skin tightening, encouraging healing of your scars and skin inconsistencies.
Post-Treatment Care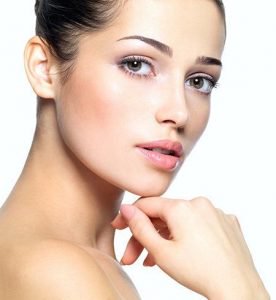 Laser Genesis requires no downtime for patients. In some cases, patients' skin may look slightly red, but this condition disappears within two hours of the treatment. Patients return to their daily activities feeling confident and look rejuvenated.
Patients' skin may feel warm, dry, or flush for the first few days following their treatment, a similar sensation to a sunburn. Patients will receive instructions for their best gentle, moisturizing skin care regimen during their initial recovery period. Resurfacing products, like retinol, AHA's, or BHA's, should be avoided for the first week.
Patients should avoid sun exposure, sweating, or exposing their skin to unnecessary heat for the first few days of their recovery. Waxing and depilatories should be avoided for one to two weeks, depending on the skin's response to Laser Genesis.
Results
Over the course of four to five treatments, Laser Genesis can help restore the skin's youthful glow and appearance.
The individual treatment results are subtle, but the overall effect of multiple treatments can be quite dramatic.
Safely and gently treat diffuse redness
Fades acne scarring
Continuously stimulates new collagen production
Reduces the appearance of fine lines
Naturally promotes a healthy look
How Many Treatments Will I Need?
On average, you may require four to six treatments in order to achieve optimal results. Every patient's condition and needs vary. For more information about your expected results or the number of treatments necessary, consult your physician.
Side Effects
Although most patients report few if any side effects, the most common is a slight redness that disappears within a few hours of treatment. Consult your physician for complete information about the benefits and risks of treatment.