Thigh CoolSculpting
Offered at our convenient location in Portland, Oregon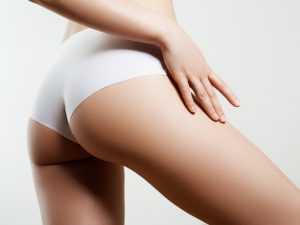 If you are looking to slim down your thighs without cosmetic surgery, CoolSculpting is the perfect solution for you!
CoolSculpting is growing in popularity as a simple and convenient way to get rid of bothersome fat. Whether your goals are to target your banana rolls or slim down the contours of your thighs, CoolSculpting can provide great results!
What is CoolSculpting?
CoolSculpting is a non-surgical body sculpting technique. This innovative technology uses the science of cryolipolysis, fat-freezing, to kill off unwanted cells in the thighs. This tested technique exposes unwanted fat to consistent cold temperatures. The cold temperature will kill off a percentage of stubborn fat. The dead cells will then be targeted by the body, removed and metabolized.
Coolsculpting can be performed not only to the thighs but areas all over the body that tend to develop stubborn, unattractive fat stores.
Many CoolSculpting applicators have been created to treat areas of the body such as the abdomen, back, arms, under the chin, and can target unwanted fat developments like banana rolls. Banana rolls are a bump of fat that often develop on the back of the thigh below the buttocks. These developments are frustrating and can easily be treated with CoolSculpting.
Unique applicators have been made to treat the thighs.
The CoolAdvantage and CoolSmooth Pro Applicators have been created to address the natural contours of the legs and rid the areas of stubborn fat. These applicators were made in mind of the different fat along the thighs. The CoolAdvantage applicator is perfect for the soft inner thighs, whereas the outer thighs have a firmer, non-pinchable fat that is treated with the CoolSmooth Pro applicator. These devices target different fats while remaining comfortable and adjusting to your contours.
Benefits
There are so many advantages to CoolSculpting! Not only is this treatment simple and convenient, it provides so many long and short term benefits. CoolSculpting will cost less and requires no preparation, downtime, anesthesia, incisions or scars. This treatment is great for men and women who do not want to commit to all the requirements of cosmetic surgery.
You can show up the day of treatment without preparation and just sit back and relax.
Candidates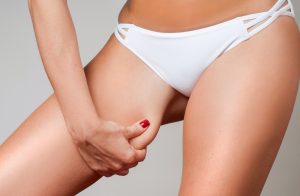 If you have a busy life but want to slim down your legs without cosmetic surgery, CoolSculpting is your ideal solution! CoolSculpting is perfect for men and women with stubborn thigh fat. The fat just below our skin is called subcutaneous fat and it is very difficult to reduce. Exercise and diet can only do so much. Our patients find that even with a healthy active lifestyle there is some fat they just can't get rid of. CoolSculpting is here to help! Patients with this problem will benefit greatly from one of our treatments.
CoolSculpting is a significant treatment because it doesn't just shrink fat cells, it kills them and ends up lowering the fat stores in your legs. Exercise and diet will only make fat cells smaller. CoolSculpting, however, kills off difficult fat. The body will pinpoint these cells and metabolize them, removing them from your legs forever. The result is slim thighs that will enhance the proportions of your body overall.
If you are interested in the convenient benefits of CoolSculpting, schedule a personal consultation with our CoolSculpting Specialists, Logan and Raquel, today.
Personal Consultation
In your consultation with Logan or Raquel, you will have the opportunity to ask questions and learn all about the CoolSculpting process. This meeting is held so you can learn about CoolSculpting and determine if it is the right choice for you. They will ask about your health and make sure you are a healthy candidate. We focus on healthy, safe treatments and will only progress with treatment if you are a good candidate and express interest in CoolSculpting.
An appointment will be scheduled and you will be informed of all the post-treatment details.
Preparation
Our team will let you know of any preparation prior to your treatment. For the most part, CoolSculpting requires little to no prep. We just need you to show up and let us freeze away the fat!
Procedure
The CoolSculpting devices will be suctioned to your legs. Suctioning brings fat to the surface of the skin and allows it to be better targeted by cold temperatures. Once the applicators are attached and on, you can relax. The whole treatment will take between thirty-five to sixty minutes during which you can rest, nap, watch a movie, play on your phone or read.
As the applicators are removed you may feel pressure as the suction is released. Your legs will be massaged for a few minutes to help get the blood flowing and regain feeling.
Recovery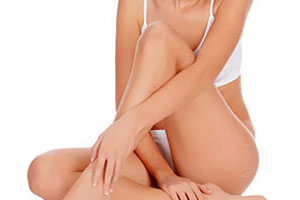 Following the treatment you may feel a tingling sensation as your legs recover from the cold. Some patients will feel numb for a few hours. The treated area's skin will be slightly discolored but should regain a normal tone within the day. We discourage working out or strenuous activities for the first forty-eight hours after treatment.
CoolSculpting does not require downtime! After treatment, you can simply go home or back to your regular schedule. We love providing our patients with simple solutions that do not take up their time. CoolSculpting allows men and women to look and feel great without taking too much time out of their schedule.
Results
Your best results will be seen in 90 days but some patients see improvement after four to six weeks. Everyone's body is different and will work at different speeds to get rid of the frozen fat cells. Your results can easily be maintained with a healthy lifestyle. Working out and eating right will help you keep your CoolSculpting results around for a long time!
Complementary Procedures
Don't just slim down your thighs, you can effectively slim down other problem areas too. With CoolSculpting you can treat two places in one appointment. Whether you are looking for a flat stomach or a more defined jawline, CoolSculpting can help. During your private consultation, ask about treating your thighs along with another area for a truly comprehensive improvement in the way you appear!
Cost
The cost of your CoolSculpting treatment will relate to a few factors such as the end goals and complementary procedures. Because of these factors, your cost will differ from other patient's cost. To learn more about CoolSculpting and how it will transform your legs and body, give our office a call at (503) 505-5288. We look forward to talking with you!
FAQs
What are the risks of CoolSculpting?
CoolSculpting comes with fewer risks than cosmetic surgeries. Some patients experience discomfort as they regain feeling in their treatment but it is never unbearable. Any discomfort can often be treated with over-the-counter pain medications. Our specialists will inform you of the potential risks and expected experiences for with CoolSculpting. They will also use the private consultation to determine if you are a good, healthy candidate. An alternative treatment plan will be created if CoolSculpting is not the right solution for you.
Do you lose weight when you do CoolSculpting?
Yes. CoolSculpting will reduce fat stores and help you lose weight over the weeks following treatment. The weight loss will not be significant and it is important to note that CoolSculpting is not a weight loss treatment. CoolSculpting gets rid of stubborn subcutaneous fat stores and helps to contour the body.
What is the cost of CoolSculpting for thighs?
The cost of thigh CoolSculpting will relate to how many treatments you need and whether you treat another area. Inner thigh fat is different from outer thigh fat and each require their own unique applicator. Depending on where you desire treatment and what your body goal, your price will be personal to you. Dr. Hayes will go over your customized cost in your private meeting.
Does CoolSculpting work on thighs?
Yes! CoolSculpting is a great non-surgical fat removal treatment for the thighs. Many women pursue this treatment to get rid of stubborn fat. If you are bothered by thigh fat that seems resistant to workouts and healthy dieting, CoolSculpting is a great low-maintenance option. Freeze fat away with this simple procedure!
Is CoolSculpting good for thighs?
Yes. CoolSculpting will freeze thigh fat without damaging your skin. Although your thighs may be red after treatment, any discoloration should fade within the first day. The frozen fat will die off and be metabolized naturally by your body. This treatment is a great way to remove fat without surgery, allowing you to save time and money!
How often should you do CoolSculpting?
The frequency of your CoolSculpting sessions will depend on your goal. Some patients only need one treatment while others will need two or more. The number of your appointments will depend on how much fat you wish to be rid of, the size of the treatment area and the number of areas being improved. Ideally, you will space out sessions by a couple of months. Most patients see results after a few months after which they can decide if they want additional CoolSculpting procedures to achieve their goal.