Thigh CoolSculpting
Offered at our convenient location in Portland, Oregon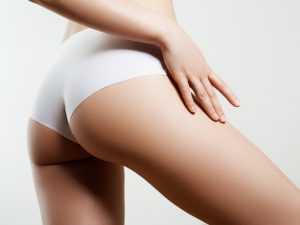 If you are looking to slim down your thighs cosmetic surgery, CoolSculpting is the perfect solution for you!
CoolSculpting is growing in popularity as a simple and convenient way to get rid of bothersome fat. Whether your goals are to target your banana rolls or slim down the contours of your thighs, CoolSculpting can provide great results!
What is CoolSculpting?
CoolSculpting is a non-surgical body sculpting technique. This innovative technology uses the science of cryolipolysis, fat-freezing, to kill off unwanted cells in the thighs. This tested technique exposes unwanted fat to consistent cold temperatures.
Benefits
There are so many advantages to CoolSculpting! Not only is this treatment simple and convenient, it provides so many long and short term benefits. CoolSculpting will cost less and requires no preparation, downtime, anesthesia, incisions or scars. This treatment is great for people who do not want to commit to all the requirements of cosmetic surgery.
Candidates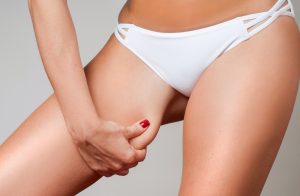 If you have a busy life but want to slim down your legs without cosmetic surgery, CoolSculpting is your ideal solution! CoolSculpting is perfect for people with stubborn thigh fat. The fat just below our skin is called subcutaneous fat and it is very difficult to reduce. Exercise and diet can only do so much. Our patients find that even with a healthy active lifestyle there is some fat they just can't get rid of. CoolSculpting is here to help! Patients with this problem will benefit greatly from one of our treatments.
CoolSculpting is a significant treatment because it doesn't just shrink fat cells, it kills them and ends up lowering the fat stores in your legs. Exercise and diet will only make fat cells smaller.
If you are interested in the convenient benefits of CoolSculpting, schedule a personal consultation with our CoolSculpting Specialists.
Personal Consultation
In your consultation with our CoolSculpting specialist, you will have the opportunity to ask questions and learn all about the CoolSculpting process. This meeting is held so you can learn about CoolSculpting and determine if it is the right choice for you. They will ask about your health and make sure you are a healthy candidate. We focus on healthy, safe treatments and will only progress with treatment if you are a good candidate and express interest in CoolSculpting.
Procedure
The CoolSculpting devices will be suctioned to your legs. Suctioning brings fat to the surface of the skin and allows it to be better targeted by cold temperatures. Once the applicators are attached and on, you can relax. The whole treatment will take between thirty-five to sixty minutes during which you can rest, nap, watch a movie, play on your phone or read.
Results
Your best results will be seen in 90 days but some patients see improvement after four to six weeks. Everyone's body is different and will work at different speeds to get rid of the frozen fat cells. Your results can easily be maintained with a healthy lifestyle. Working out and eating right will help you keep your CoolSculpting results around for a long time!
Cost
The cost of your CoolSculpting treatment will relate to a few factors such as the end goals and complementary procedures. Because of these factors, your cost will differ from other patient's cost. To learn more about CoolSculpting and how it will transform your legs and body, give our office a call at (503) 505-5288. We look forward to talking with you!
FAQs
What are the risks of CoolSculpting?
CoolSculpting comes with fewer risks than cosmetic surgeries. Some patients experience discomfort as they regain feeling in their treatment area. Any discomfort can often be treated with over-the-counter pain medications. Our specialists will inform you of the potential risks and expected experiences for with CoolSculpting. They will also use the private consultation to determine if you are a good, healthy candidate. An alternative treatment plan will be created if CoolSculpting is not the right solution for you.
Is CoolSculpting good for thighs?
Yes. CoolSculpting will freeze thigh fat without damaging your skin. Although your thighs may be red after treatment, any discoloration should fade within the first day. The frozen fat will die off and be metabolized naturally by your body. This treatment is a great way to remove fat without surgery, allowing you to save time and money!