Bellafill
Offered at our convenient location in Portland, Oregon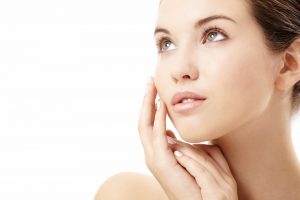 As we age, fatty tissues diminish in our hands and faces. Muscles near the surface of our skin become less cushioned, resulting in the development of lines and wrinkles. Skin also becomes less elastic over time, adding to the loss of facial shape and the development of wrinkles. Sun exposure, heredity, and lifestyle also affect the skin's health and appearance with time.
Dermal fillers are excellent anti-aging products.
Fillers are injected into the top layer of the skin to add more volume to areas like the face and hands. Bellafill, a dermal filler composed of a smooth collagen gel with polymethyl methacrylate (PMMA) microspheres throughout it, is highly effective at reducing the appearance of lines and scars.
About Bellafill
Bellafill is an FDA-approved, collagen-based filler used to reduce the appearance of smile lines and pitted acne scars on the cheeks. Bellafill injection immediately adds volume below the surface of the skin and reduces wrinkles, for smooth results that last at least 5 years — longer than any other dermal filler.
A loss of volume and shape are indicators of aging. Bellafill injections are a great solution to reverse aging by improving wrinkles, folds, and bony-looking hands. Bellafill is particularly good at lessening the appearance of nasolabial folds, fine wrinkles, and rejuvenating the cheeks, chin, jawline, and neck.
Nasolabial folds, a crease that starts at the corner of the nose and ends at the corner of the mouth, are an ideal type of aging issue that Bellafill effectively treats. Bellafill is also used to fill in scars for a smoother, youthful appearance. This gel-like filler is composed of collagen and PMMA microspheres, two substances that are known for their excellent scaffolding characteristics. Bellafill's cutting-edge gel formulation consistently achieves natural-looking results.
If you are feeling self-conscious about your hands, wrinkles or scars, Bellafill injections may be your solution. These injections are fast and easy, requiring no downtime.
How Does Bellafill Work?
With Bellafill, you don't have to decide between looking great now and looking great later.
Bellafill uses an innovative blend of 2 distinct components to create results that are both immediate and long lasting.
Suspended within its smooth collagen gel base are tiny polymethyl methacrylate (PMMA) microspheres. Once the filler is injected, the collagen goes to work immediately, adding natural-looking volume in the areas injected. Over time, your body naturally metabolizes the injected collagen — but that doesn't mean your results disappear. The PMMA microspheres work as a scaffolding system, supporting the development of your own collagen and laying the foundation for long-term smoothness.
Before and After Photos
Treatment Areas
Acne Scars
Bellafill is the only FDA-approved dermal filler, on the market, for the correction of atrophic (pitted), distensible facial acne scars on the cheek. No other dermal filler on the market is approved for the treatment of acne scars.
Nasolabial Folds (Smile lines)
Once injected, Bellafill immediately reduces the look of smile lines. Over time, your body uses the microspheres to create a "scaffold" onto which your own collagen can develop. This collagen forms a foundation that adds volume to wrinkles, reducing their appearance. These natural-looking results feel soft and smooth through 5 years.
Other areas we use Bellafill
We have gotten excellent results using Bellafill for cheek augmentation, forehead lift, restoring lost volume in the temples, reshaping and rejuvenating the chin and jawline, softening lines around the eyes and lips, for lifting and smoothing the skin of the neck, and for long-lasting hand rejuvenation.
Ideal Candidates
Patients who have had a positive reaction to the Bellafill Skin Test, have a history of severe allergies, have known bovine collagen allergies, are allergic to lidocaine, have bleeding disorders or are prone to thick scar formation and/or excessive scarring should not receive Bellafill. An ideal candidate for Bellafill injections has:
Prominent lines and wrinkles on their face
Hands that appear sunken and hollow
Realistic expectations of the results
Good health
Preparing for Bellafill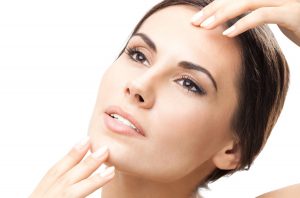 Avoid medications, vitamins, or herbs that might increase bleeding: aspirin, NSAIDs (ibuprofen, Aleve), blood thinners, antiplatelet medications, vitamin E, omega-3 fatty acids (such as in fish oil supplements), garlic, ginger, ginseng, gingko biloba, green tea, feverfew, grape seed, horseradish, and fenugreek.
There should be no active skin infection in the areas that will be treated. No other special preparation is required prior to Bellafill injection.
Your Consultation
During your initial consultation, one of our certified advanced aestheticians will review your medical history, exam you, perform a detailed facial mapping, and discuss your specific concerns. She will then work with you to develop a customized treatment plan to help you achieve your goals, using Bellafill and potentially other treatment options available in our office
Benefits
Benefits of Bellafill injections include:
Decreased wrinkles and folds
Smoother skin
Increased collagen production
Recovery
Bellafill injections are non-invasive and require little to no downtime. Some patients may experience bruising, swelling, redness and itching surrounding the injected areas. Makeup may be applied in a light layer to cover any redness.
Any symptoms should be gone within a few days. Follow-up appointments are not required; however, maintenance appointments are sometimes recommended to ensure the best results possible.
Results
Results have been clinically proven to last up to five years or more in many patients, making Bellafill an excellent long-lasting filler for your hands and face. Bellafill also stimulates the body's production of collagen. This is beneficial because your body will metabolize the filler over time leaving behind the natural collagen for long-lasting rejuvenation.