Knee CoolSculpting
Offered at our convenient location in Portland, Oregon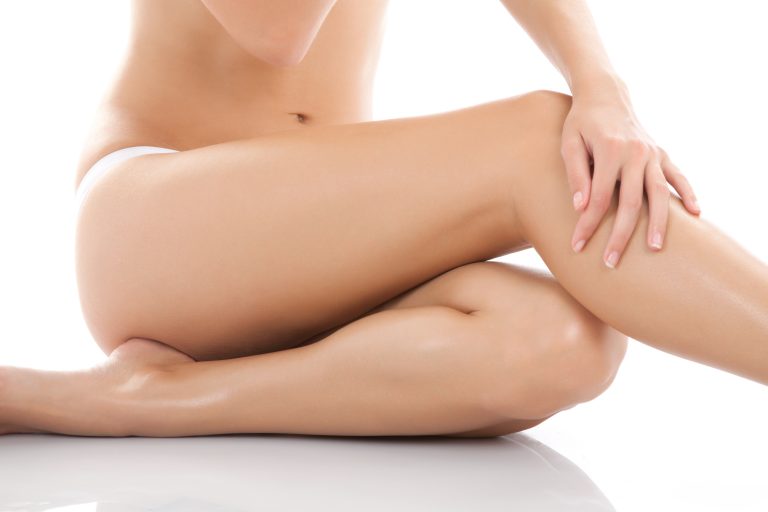 If it seems like hours on the treadmill are taking you nowhere, then you may want a supplement to your healthy lifestyle. Diet and exercise are the cornerstones of continued wellness, but they are often powerless to slim and trim your knees. CoolSculpting can help.
Dr. Roby Hayes is a board certified general surgeon, but his latest innovation is non-surgical, non-invasive, and amazingly effective. CoolSculpting contours hard-to-shape areas by freezing fat cells and letting your body naturally flush them away. Under the leadership of Dr. Hayes, Bridgetown Aesthetics offers cosmetic solutions to the "problem areas" that dissatisfy you most. Conveniently located in Portland, Oregon, Bridgetown Aesthetics is your CoolSculpting destination for strong, sleek legs. Contact our office at your earliest convenience and benefit from the coolest improvements imaginable!
What Is CoolSculpting?
CoolSculpting is the technique in which fat deposits are removed from the body through cryolipolysis.[1] Cryolipolysis is a method of applying intensely cold temperatures to unwanted fat cells, essentially "freezing" them into stasis. Cells thrive in the warmth, so cryolipolysis gently decreases their temperature until they eventually perish. Don't worry, the surrounding skin and soft tissue is kept comfortable throughout a CoolSculpting procedure. The treatment only targets unwanted fat cells. For instance: the bulky deposits around the knees.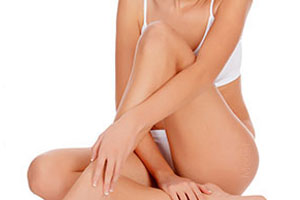 Your leg contours are cradled by custom applicators for comfort and efficiency. Bridgetown Aesthetic's equipment is safe to the touch and state of the art. Concentrated cold infiltrates the layers of fat that need to be removed in the span of approximately 45 minutes.
After the CoolSculpting process sufficiently cools your knee fat, your body takes over. The lymphatic system processes frozen cells naturally, recognizing the cells as waste. Your body eliminates the frozen cells in the matter of a few weeks.
The Benefits of Knee CoolSculpting
Fat loss can be frustrating and arduous, but CoolSculpting delivers rapid results. Your ideal figure is ready to emerge, and Dr. Hayes is eager to help. The main benefit of CoolSculpting is its convenience. In less than an hour, unwanted cells are eradicated, allowing your best self to shine through.
CoolSculpting Benefits for Knees
Pants fit more comfortably
The legs look more shapely
No surgery, no downtime, no worries!
Eligible Candidates 
If you are a Portland resident, or plan to visit the area, Bridgetown Aesthetics can transform your legs. Ideal candidates for knee CoolSculpting are healthy individuals with realistic expectations.
Although treatments typically last only 45 minutes, you may experience more benefits from multiple sessions. To determine if CoolSculpting is the right approach to contouring your knees, call (503) 505-5288. One of our knowledgeable, attentive staff members can schedule your individual consultation, as well as your subsequent CoolSculpting treatments.
Personal Consultation in Portland
Wellness is a lifelong conversation. You have questions, and you deserve honest, precise answers. Your consultation at Bridgetown Aesthetics is the start of our vital healthcare conversation. Be prepared to share your medical history and future goals. Together, we can chart a path toward aesthetic enhancement.
Feel free to visit our blog to learn more about our approach to looking good and feeling great!
We will assess your knees and explain how the CoolSculpting process can help. Dr. Hayes is an expert in the fields of fat removal, cosmetic improvement, and overall health. If he determines that CoolSculpting may benefit you, then you can experience this revolutionary process immediately following your consultation.
Preparation and Procedure
Since the CoolSculpting procedure is non-invasive, the preparation involved is quite minimal. You may be advised to stop taking certain medications in order to keep bruising and swelling to a minimum.
Once the process begins, we invite you to get situated. Your satisfaction is important, so our facilities offer the proper accommodations to keep you comfortable. Your Bridgetown Aesthetics clinician will apply a gel pad to your knee to allow the applicator a smooth connection.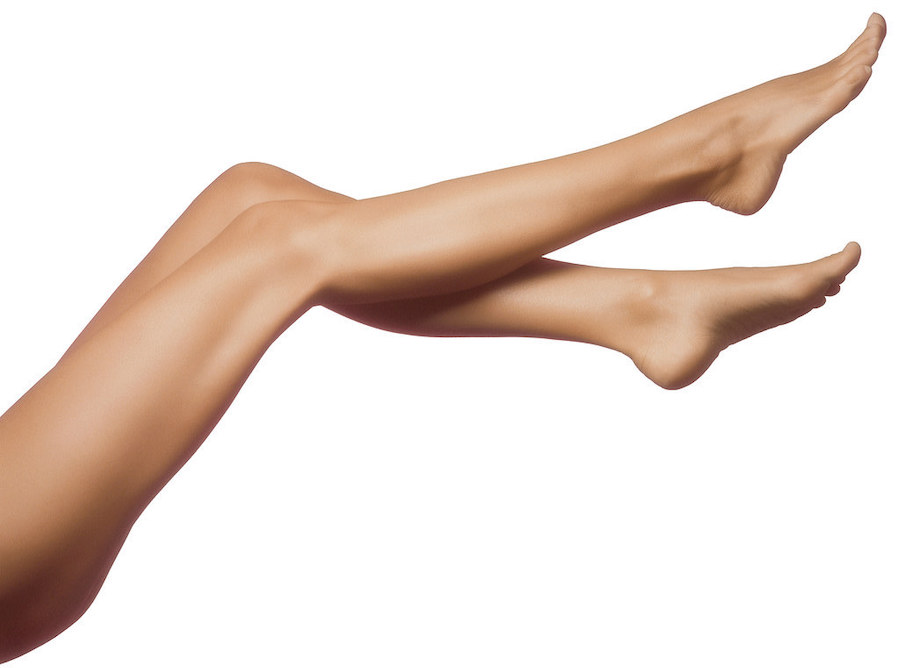 As the CoolSculpting technology targets unwanted fat, you may feel a slight pinch along the skin. This process is similar to pressing a vacuum nozzle against your leg. It may feel odd at first, but the process is harmless and natural. A brief chill will envelop your knee, followed by a numbing sensation. Please tell your clinician if CoolSculpting is unpleasant in any way, and we can pause the process immediately.
Your appointed Bridgetown Aesthetics representative may massage your knee area to help break up the fat cells after they are cooled. This alerts your body that it is now time to start eliminating the frozen tissue as it would any unnecessary waste.
While the CoolSculpting device attends to your needs, you can chill and relax. Read a book, surf your phone, or take selfies of the process as it happens. #BridgetownAesthetics
Recovery and Results
You should be able to resume your normal daily routine immediately after your CoolSculpting session. There may be some superficial suction marks around your knees where the applicator made contact with your skin. These shadows should dissipate in two or three hours, at which point your clear complexion will reemerge to showcase your strong, slim legs.
In the days that follow your CoolSculpting visit, you should expect any residual swelling to gradually subside. Dr. Hayes may advise you to refrain from strenuous activity to avoid discomfort or bruising. Specifically, try not to kneel or engage in contact sports that may aggravate your knees.
Take a look at our rave reviews to share in our past patients' revelry. We appreciate their kind words and strive to earn each note of praise.
The benefits of CoolSculpting may appear as soon as two weeks after your treatment. All results vary, but you should see improvements within 2-3 months, at the most. Your body needs time to process the dead fat cells, which may take a full six months for your lymphatic system to flush. In that time, you may opt for repeat sessions to maximize your amazing results.
The CoolSculpting procedure has a stunning 93% satisfaction rate.[2] It is truly one of the most popular aesthetic procedures available, and the fact that it is non-invasive just adds to its appeal. CoolSculpting recipients can enjoy better fitting clothes as a result of their transformation. From skinny jeans to skirts and shorts, your knees will notice the difference.
Complementary and Alternative Procedures
Your knees are not the only area of the body that can be slimmed and sculpted through the science of cryolipolysis. If you have other "problem areas" you want to address, consider the following options available at Bridgetown Aesthetics.
CoolSculpting for Arms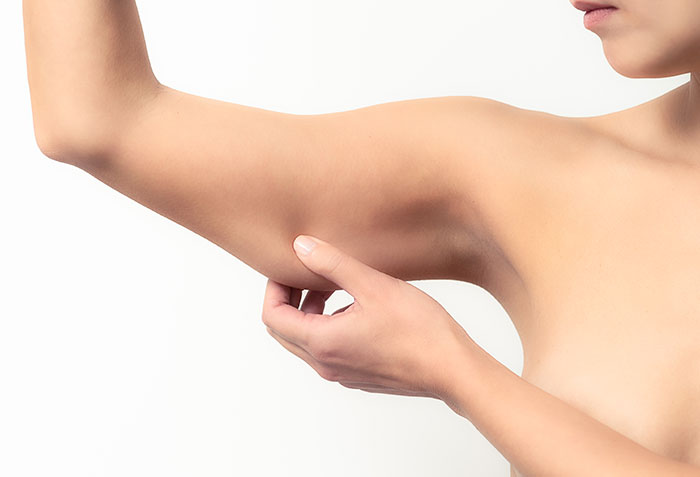 To accentuate your biceps or merely reduce the bulk of your "bat wings," CoolSculpting is the perfect prescription. The concentrated cold can shape your arms so that you can embrace your best self.
Chin CoolSculpting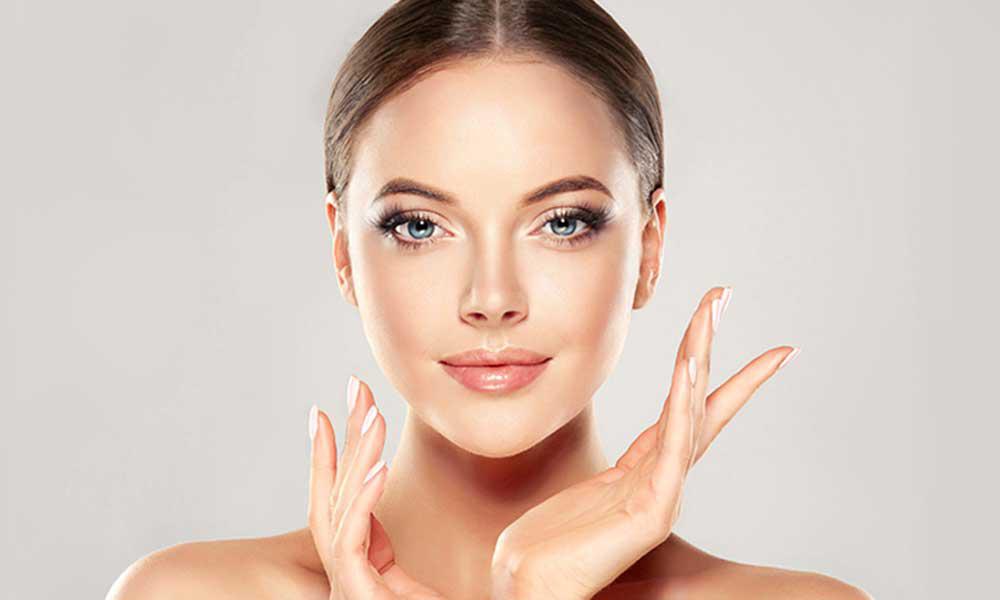 If a double chin is upsetting the balance of your face, CoolSculpting is a great remedy. Gain facial definition and earn a slimming profile by booking your chin CoolSculpting session today!
CoolSculpting for Thighs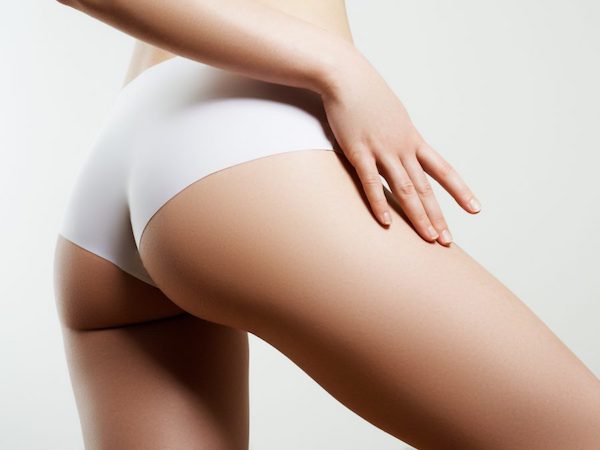 The upper legs often accumulate unwanted fat and uncomfortable bulk over the years. CoolSculpting for the thighs liberates your legs and slims your silhouette.
FAQ
Is CoolSculpting painful?
No. Bridgetown Aesthetics monitors your comfort throughout every CoolSculpting session. You may experience a brief stinging or tingling sensation as your skin adjusts to the intense cold. These feelings will subside after just a few minutes. You may even be able to nap during your treatment! If you are uncomfortable at any point during your treatment, we will end the session swiftly and safely. 
How much does CoolSculpting cost in Portland?
You deserve quality care at the right price. We offer occasional specials to help finance your improvement, but we also tailor treatment to your needs and desires. To discuss the cost of CoolSculpting and determine how many sessions and treatment areas you require, please contact our Portland office.
How much fat does CoolSculpting remove?
Each patient is unique and individual results will vary. Depending on your anatomy, you may experience up to 25% fat reduction in the target area (in this case, the knees) after each CoolSculpting session.
How many treatments are needed?
CoolSculpting is all about results. Your first visit should deliver a true transformation, but subsequent sessions will amplify those benefits. Most patients schedule two to four treatments to achieve their desired outcomes.
How popular is CoolSculpting?
CoolSculpting's popularity is rapidly on the rise. Americans experience the slimming rejuvenation of the breakthrough procedure over 376,000 times per year.[3] This number shows a 6% growth between 2017 and 2018. 
How is CoolSculpting different from liposuction?
Vaser liposuction is a minimally invasive procedure and CoolSculpting is non-invasive. During Vaser lipo, the surgeon targets and liquefies unwanted fat deposits. The fat cells are bathed with a tumescent liquid to loosen them, then they are gently vacuumed from the body. CoolSculpting, on the other hand, requires no incisions or anesthesia. To discuss which approach is right for your cosmetic needs, contact Bridgetown Aesthetics. 
References
Ingargiola, M.J., Motakef, S., Chung, M.T., Vasconez, H.C. & Sasaki, G.H. (2015). Cryolipolysis for Fat Reduction and Body Contouring: Safety and Efficacy of Current Treatment Paradigms. Plastic and Reconstructive Surgery. 135(6): 1581–1590. doi: 10.1097/PRS.0000000000001236
Zelickson BD, Burns AJ, Kilmer SL. (2015). Cryolipolysis for safe and effective inner thigh fat reduction. Lasers in Surgery and Medicine. 47(2):120-7. doi: 10.1002/lsm.22320.
American Society of Plastic Surgeons statistics, retrieved from: https://www.plasticsurgery.org/documents/News/Statistics/2018/plastic-surgery-statistics-report-2018.pdf