Knee CoolSculpting
Offered at our convenient location in Portland, Oregon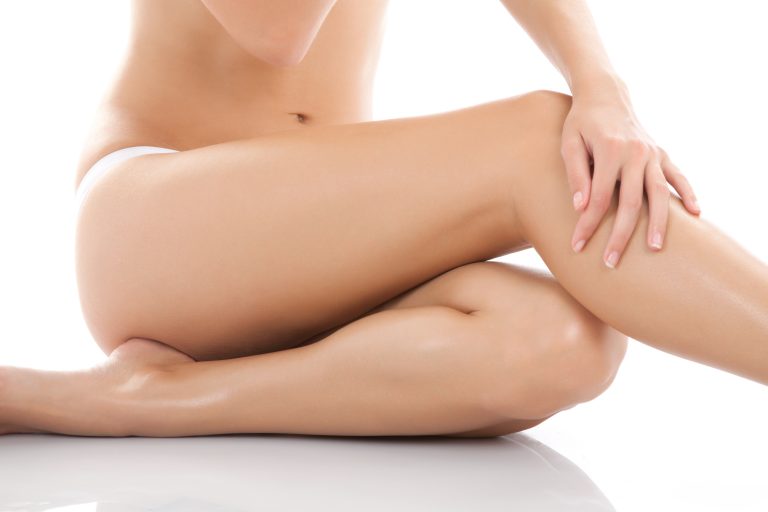 CoolSculpting contours hard-to-shape areas by freezing fat cells and letting your body naturally flush them away. Under the leadership of Dr. Hayes, Bridgetown Aesthetics offers cosmetic solutions to the "problem areas" that dissatisfy you most. Conveniently located in Portland, Oregon, Bridgetown Aesthetics is your CoolSculpting destination for strong, sleek legs. Contact our office at your earliest convenience and benefit from the coolest improvements imaginable!
What Is CoolSculpting?
CoolSculpting is the technique in which fat deposits are removed from the body through cryolipolysis.[1] Cryolipolysis is a method of applying intensely cold temperatures to unwanted fat cells, essentially "freezing" them into stasis. Don't worry, the surrounding skin and soft tissue is kept comfortable throughout a CoolSculpting procedure. The treatment only targets unwanted fat cells. For instance: the bulky deposits around the knees.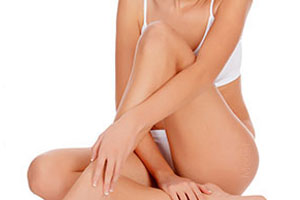 After the CoolSculpting process sufficiently cools your knee fat, your body takes over. The lymphatic system processes frozen cells naturally, recognizing the cells as waste. Your body eliminates the frozen cells over the course of 3 to 4 months
CoolSculpting Benefits for Knees
Pants fit more comfortably
The legs look more shapely
No surgery, no downtime, no worries!
Eligible Candidates 
If you are a Portland resident, or plan to visit the area, Bridgetown Aesthetics can transform your legs. Ideal candidates for knee CoolSculpting are healthy individuals with realistic expectations.
To determine if CoolSculpting is the right approach to contouring your knees, call (503) 505-5288. One of our knowledgeable, attentive staff members can schedule your individual consultation, as well as your subsequent CoolSculpting treatments.
Personal Consultation in Portland
Feel free to visit our blog to learn more about our approach to looking good and feeling great!
Wellness is a lifelong conversation. You have questions, and you deserve honest, precise answers. Your consultation at Bridgetown Aesthetics is the start of our vital healthcare conversation. Be prepared to share your medical history and future goals. Together, we can chart a path toward aesthetic enhancement.
Complementary and Alternative Procedures
Your knees are not the only area of the body that can be slimmed and sculpted through the science of cryolipolysis. If you have other "problem areas" you want to address, consider the following options available at Bridgetown Aesthetics.
FAQ
Is CoolSculpting painful?
Bridgetown Aesthetics monitors your comfort throughout every CoolSculpting session. You may experience a brief stinging or tingling sensation as your skin adjusts to the intense cold. These feelings will subside after 5-10 minutes.
How much fat does CoolSculpting remove?
Each patient is unique and individual results will vary. Depending on your anatomy, you may experience up to 25% fat reduction in the target area (in this case, the knees) after each CoolSculpting session.
How is CoolSculpting different from liposuction?
Vaser liposuction is a minimally invasive procedure and CoolSculpting is non-invasive. During Vaser lipo, the surgeon targets and liquefies unwanted fat deposits. The fat cells are bathed with a tumescent liquid to loosen them, then they are gently vacuumed from the body. CoolSculpting, on the other hand, requires no incisions or anesthesia. To discuss which approach is right for your cosmetic needs, contact Bridgetown Aesthetics. 
References
Ingargiola, M.J., Motakef, S., Chung, M.T., Vasconez, H.C. & Sasaki, G.H. (2015). Cryolipolysis for Fat Reduction and Body Contouring: Safety and Efficacy of Current Treatment Paradigms. Plastic and Reconstructive Surgery. 135(6): 1581–1590. doi: 10.1097/PRS.0000000000001236
Zelickson BD, Burns AJ, Kilmer SL. (2015). Cryolipolysis for safe and effective inner thigh fat reduction. Lasers in Surgery and Medicine. 47(2):120-7. doi: 10.1002/lsm.22320.
American Society of Plastic Surgeons statistics, retrieved from: https://www.plasticsurgery.org/documents/News/Statistics/2018/plastic-surgery-statistics-report-2018.pdf