Latisse - Eyelash Treatment
Offered at our convenient location in Portland, Oregon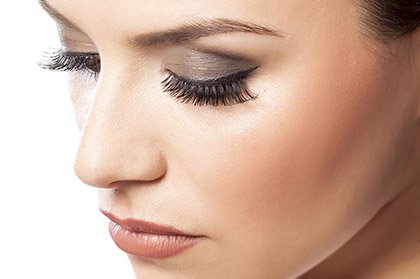 For those who have desired fuller, longer, more defined eyelashes, there is an answer. With Latisse, you can easily achieve longer, fuller eyelashes that accentuate your eyes.
Latisse is an FDA-approved topical treatment for growing eyelashes longer, fuller, and thicker and achieves great results in months!
About Latisse
This take-home eyelash serum will improve lash growth and help you enjoy the eyelashes of your youth. The company Allergan created Latisse, which is composed of an active ingredient called bimatoprost that stimulates hair growth along the upper eyelid. This treatment is your best eyelash growth serum and will provide you with bright, beautiful eyes.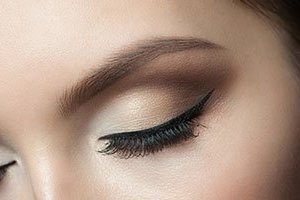 Eyelash extensions can be expensive in the long-term, are not natural, and will not last very long. Latisse provides natural eyelash growth for long-term results. At Bridgetown Aesthetics we are dedicated to our patients and giving them their best solutions! Schedule a consultation with us today to learn more about Latisse.
Benefits of Eyelash Rejuvenation
Latisse lashes provide many benefits! The primary one is that it is convenient. This skin care product can be taken home and applied by you. You don't have to schedule appointments but can apply the product from the comfort of your home. Not only is this treatment convenient, but it is also simple to apply and will greatly improve your appearance.
The eyes are the focal point of the face, improving the length and density will make it hard for people to look away from you.
Candidates
This eyelash enhancing serum is perfect for people who would like to improve their lashes. Before the first use, an allergy test will need to be performed to ensure there are no allergic reactions to any of the ingredients. This treatment is a great solution to the concerns that come with age. If you are interested in Latisse, schedule a consultation with one of our team members today!
Personal Consultation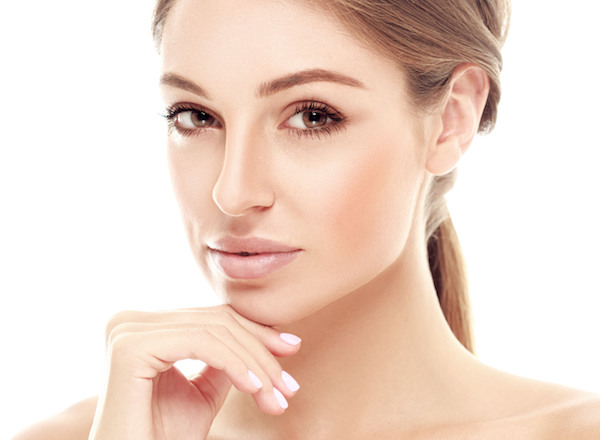 In your personal meeting with one of our team members, they will examine your eyes and ask about your skin care routine, medications, and allergies. You will have the opportunity to express your interest in Latisse and what your overall aesthetic goals are. You will be informed about the potential side effects of Latisse, how to apply the serum, and what to expect. If Latisse is deemed as a good option you will be able to take the product home to begin use.
Results
Most patients begin seeing results after about four weeks. The whole treatment will take about four months and will leave you with lush eyelashes! The serum will need to be applied to the line of your upper eyelashes each night before bed. This treatment will help you reach full, beautiful lashes by week 16 of the treatment.
Complementary Procedures
Our goal is to have the right treatment for you!
At Bridgetown Aesthetics, we provide our patients with a plethora of solutions to their various concerns. Some treatments that can be paired with Latisse to provide your best outcome are Bellafill, Dermal Fillers, Xeomin and Botox, Rejuvapen Microneedling, Ultherapy, and Silhouette InstaLift. These treatments will rejuvenate your face and highlight your natural beauty!
Bellafill
This is an FDA-approved filler that will reduce smile lines and acne scars for up to five years! This filler is composed of a collagen base that will smooth out your skin and return a youthful volume.
This filler lasts longer than any other dermal filler and will help you look your best for a long time! Bellafill can also be used to improve the contour of the cheeks, forehead, temples, jawline, undereye, lips, neck, and back of the hand.
This filler will require an allergy test before application. If you have a healthy reaction, our staff will take the next step and apply Bellafill to the areas you are concerned about. Bellafill is injected into the treatment area, providing instant results that you can enjoy for many years.
Dermal Fillers
Fillers like Bellafill are a great solution to depressed areas on the face or wrinkles.
Aside from Bellafill, we also offer a few other fillers such as Juvederm and Juvederm Voluma. These fillers will work to smooth out your face, letting you enjoy soft results. A popular dermal fillers treatment is to augment and plump the lips, leaving you with a sensual mouth. Dermal fillers are also often used to fill in depressed areas around the under eyes and cheeks, returning a healthy volume to your face. Dermal fillers are versatile and will rejuvenate your face!
Xeomin and Botox
These neuromodulators are an impressive anti-aging treatment that is perfect for men and women who have severe wrinkles and lines. One of the more noted advantages of Xeomin and Botox are that they will alleviate unattractive wrinkles, helping to deter further development of current wrinkles and the growth of new wrinkles.
This treatment requires injections into the problem areas.
The formula will work to temporarily pause signals between nerves and muscles, allowing for the relaxation of facial features.
This treatment is excellent for men and women whose facial lines make them appear angry, tired or worried constantly. Botox and Xeomin will last for about three to six months.
Rejuvapen Microneedling
This is another anti-aging treatment that will leave you with glowing, healthy skin. Scars, wrinkles, and hyperpigmentation will be diminished with this procedure! We use the RejuvaPen system because it is an effective way of delivering consistent, safe results. The pen has a cartridge with nine, short, thin needles that will rapidly create tiny microlesions in your skin.
These mild abrasions will break up pigmentation and increase collagen levels in the skin. The increased level of collagen will improve scars and return a healthy volume to your skin.
The result will be an even, smooth skin tone. Most patients require about four treatments. These procedures take about thirty minutes and will require maintenance appointments to keep your skin bright and soft.
Ultherapy
This is a non-invasive treatment that will tighten your skin and help you appear younger in no time!
Ultherapy uses ultrasound energy to correct skin laxity in the eyebrows, neck, jawline, under the chin, and chest. The ultrasound energy will be customized to your treatment. The level of energy penetration and temperature will be personalized to your desired outcome. The treatment will help restructure the underlying tissues of the skin and stimulate collagen growth. Ultherapy is FDA-approved to treat the above areas.
Smoother, younger skin is achievable without surgery!
This treatment will be less expensive and will allow you to enjoy the skin of your youth. Ultherapy treatments often last from thirty to ninety minutes. There is no downtime and you can return to your regular day right after! Ultherapy will trigger collagen growth which will take some time to develop and affect the skin. Ultherapy results are impressive and will take about two to three months to develop.
Silhouette InstaLift
A thirty to forty-five minute treatment will provide you a convenient solution to enjoy your results. In this appointment, Silhouette InstaLift sutures will be applied under the skin to replace lost collagen. The sutures will also stimulate collagen growth to provide long-lasting, natural results. The sutures will lift your skin and give you an immediate outcome.
These sutures will be metabolized by your body over time and help you look young and revitalized! This treatment can be applied to your jawline, cheeks, eyebrows, and neck to make you appear years younger!
If one of these options stands out to you, don't hesitate to ask us about combining your treatments for a comprehensive transformation in your appearance!
Latisse Price
The cost of the product will be discussed in your personal consultation. Feel free to give us a call to hear our pricing. We encourage anyone interested in Latisse to schedule a consultation with our well-experienced staff so they can examine your skin and ensure this product is a good choice for you. Call our office today at (503) 505-5288.
FAQs
What are the side effects of using Latisse?
The eyes are a delicate area of the body and if you experience itching or redness should stop using the serum. An allergy test should be performed before your first use to ensure the product is safe for your use.
Is bimatoprost the same as Latisse?
Bimatoprost is marketed as Latisse and is a serum designed to enhance the upper eyelashes. This serum is provided by Allergen, a company dedicated to providing the public with simple, cosmetic solutions to their concerns.
Is Latisse permanent?
No, Latisse will help you obtain long full eyelashes while you use the serum. This serum can be replenished and allow you to enjoy full lashes for as long as you want. Enhance your appearance with breathtaking eyes!
Do you have to have a prescription to buy Latisse?
Latisse is an FDA-approved treatment for eyelashes. It is a prescription that will require a consultation with a medical provider before use. Many people are able to use Latisse and will enjoy the results within a few weeks of use. Feel confident going mascara free!