Ultherapy
Offered at our convenient location in Portland, Oregon
About Ultherapy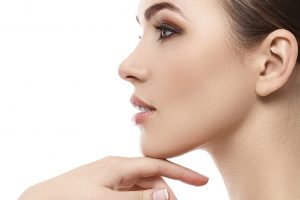 Ultherapy is a non-invasive treatment used to lift and tighten loose skin on areas such as the eyebrows, jawline, jowls, and neck, as well as improve wrinkles on the chest. The treatment uses ultrasound energy to heat targeted tissue under the surface of the skin, stimulating the body's natural production of collagen.
How Does Ultherapy Work?
The Ultherapy® procedure stimulates collagen production by delivering focused ultrasound energy to the skin's foundational layer typically addressed in cosmetic surgery — without cutting or disrupting the surface of the skin.
Unlike lasers, radio frequency, surgery, and other technologies, non-surgical Ultherapy bypasses the surface of the skin to deliver the right amount of ultrasound energy at the right depths and the right temperature. This energy triggers a natural response under the skin, jumpstarting the regenerative process that produces fresh, new collagen.
Before and After Photos
Areas Treated
Full face
Brow
Neck
Under the chin
Chest/Décolletage
Off-label: arms, elbows, armpit, abdomen, buttocks, thighs, and knees
Ultherapy is the only non-invasive procedure FDA-cleared to lift skin on the neck, under the chin, and on the eyebrow. Now also FDA-cleared to improve the appearance of lines and wrinkles on the décolletage, Ultherapy can help you achieve a fresher, more youthful look from your brow to your chest … and beyond!
Ultherapy vs. Other Technologies
Ultherapy vs Facelift
Ultherapy treats the deep foundational layer addressed in cosmetic surgery, but it won't duplicate the results of a facelift. Ultherapy is a great alternative, however, especially for those not ready for surgery, or for patients looking to extend the effects of cosmetic surgery.
Ultherapy vs Laser Treatments
Since the two technologies often treat different types of skin issues, they're actually very compatible.
Ultherapy uses sound energy — tried-and-true ultrasound — which has unique properties that allow it to bypass the surface of the skin to treat depths not matched by any other non-invasive cosmetic device. Ultherapy ultrasound stimulates collagen production in the skin's foundation, resulting in a clinically significant lift of tissue over 2-3 months.
Lasers rely on light energy, which cannot reach deeper skin layers at an optimal temperature, so laser treatments typically only treat superficial skin and are not FDA-cleared to lift skin.
Ideal Candidates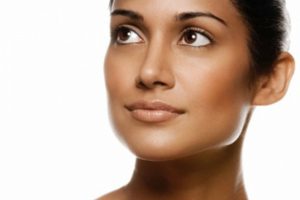 A good Ultherapy candidate has mild to moderate skin laxity—where the skin begins to feel and look less firm. Examples include a lowered eyebrow line, loose skin on the neck, sagging under the chin, and lines or wrinkles on the chest. Of course, the best way to find out if you're an Ultherapy candidate is to consult with our Ultherapy expert.
Treatment Process
As the ultrasound energy is delivered, you will feel tiny amounts of energy being deposited to precise depths, indicating that the collagen-building process has been initiated. Comfort levels vary from person to person, but the sensation only lasts while the ultrasound energy is being delivered.
Recovery
With Ultherapy, there is no downtime.
After your procedure, you can resume your normal activities immediately, without having to follow any special post-treatment measures. The skin might appear flushed at first, but the redness should disappear within a few hours. Some patients experience slight swelling, tingling, or tenderness to the touch, but these are temporary in nature. Other less-common post-procedural effects may include temporary bruising or numbness on small areas of skin.
Ultherapy Results
Some patients see an initial effect right after their treatment, but the real results appear over 2 to 3 months as new collagen works to lift and tighten skin on the neck, chin, and brow, as well as smooth skin on the chest. While Ultherapy won't duplicate the results of a facelift, it's a clinically proven non-invasive alternative for those not ready for surgery—and can even be an option for patients who wish to extend the effects of cosmetic surgery.
Your Consultation
At the initial consultation, our Master Aesthetician, will look over your medical history, perform an examination of your skin, and discuss specific skin concerns. She develops individualized treatment plans to help each patient achieve their aesthetic goals, using Ultherapy and potentially other treatment options available in our office. Treatment plans are reviewed by Dr. Hayes. He is available for additional consulting if desired.
Price

The price for Ultherapy treatment varies depending on your areas of concern, the number of sessions needed, and your ultimate goals. Your provider and you will work together to create a customized treatment plan that's tailored to your body, your goals, and your budget.