Ultherapy
Offered at our convenient location in Portland, Oregon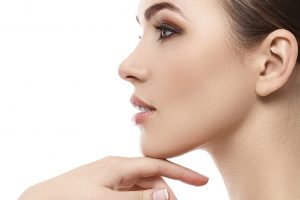 Ultherapy is a non-invasive treatment engineered to lift and tighten loose skin. Recipients of Ultherapy enjoy enhancement on areas such as the eyebrows, jawline, jowls, and neck. The procedure also delivers a marked reduction of wrinkles along the chest. Ultherapy treatment uses ultrasound energy to gently heat targeted tissue under the surface of the skin, stimulating the body's natural production of collagen.
Dr. Roby Hayes is an authority on non-surgical enhancement. Under Dr. Hayes' esteemed leadership, Bridgetown Aesthetics can strategize the best approach to accentuating your youth and vigor. We are conveniently located in Portland, Oregon to serve the needs of Beaverton, Hillsboro, Vancouver, Washington and beyond. Contact us online or call (503) 505-5288. 
How Does Ultherapy Work?
They say that beauty is only skin deep, but there is a vast network of beautifying activity surging just below the surface. Onlookers may only see your epidermis, but this outermost layer of skin is supported by the dermis and subcutaneous fat and muscle that give our skin its shape.
The Ultherapy procedure stimulates collagen production by delivering focused ultrasound energy to the skin's foundational layers. The healing waves emanating from the Ultherapy device bypass the epidermis and affect tissue approximately 8mm below the surface.[1] Unlike traditional cosmetic surgery, Ultherapy tightens the skin without cutting or disrupting its façade.
The Ultherapy device strictly controls the temperatures it emits in order to maximize safety and minimize imperfections. Dr. Hayes is a master at guiding ultrasound energy to the precise depths where skin tightening has the most impact. This energy triggers a natural response under the skin, jumpstarting the regenerative process that produces fresh, new collagen.
Before and After Photos
Benefits
Ultherapy is the only non-invasive procedure FDA-cleared to lift skin on the neck, under the chin, and on the eyebrow. For those who wish to improve the appearance of lines and wrinkles on the décolletage, Ultherapy can help achieve a fresher, more vital look from the brow to the chest.
While the physical benefits of Ultherapy are imminently noticeable, they are accompanied by less tangible psychological rewards. Whenever you share some "face time" with someone, whether in person or online, you may wonder if you are looking your best. The preoccupation with your appearance may cause you to feel distracted or insecure. Ultherapy lifts those cares away and replaces them with a renewed sense of confidence.
Areas of Treatment
Full face
Brow region
Neck
Under the chin
Chest/décolletage
Off-label: arms, elbows, armpit, abdomen, buttocks, thighs, and knees
To experience the benefits of Ultherapy for yourself, contact Bridgetown Aesthetics at your earliest convenience. 
Competing Skin Treatments
Your skin demands attention. From the arch of your brow to the swoop of your neck, your curves are dramatic. To maintain your dashing appearance, you should explore the many options available to you when it comes to skin tightening and replenishment. 
Ultherapy vs. Facelift
A rhytidectomy, or facelift, removes excess tissue and re-drapes the skin to a higher declination.[2] Ultherapy does not attempt to duplicate the results of a facelift, but rather treats the deep, foundational layer of the skin. If you are not quite ready for invasive surgery, Ultherapy is a great alternative. The ultrasound waves empower your tissue to regenerate from its depths outward. If you have already undergone cosmetic surgery, Ultherapy can extend the benefits of your procedure. By stimulating a rush of collagen to the treatment area, Ultherapy can facilitate a comprehensive healing process and bring the layers of your skin into healthy harmony.
Ultherapy vs. Laser Resurfacing
Ultrasound technology is tried and true. Ultherapy has unique properties that allow its energy waves to bypass the surface of the skin and treat depths unmatched by any other non-invasive cosmetic device. The ultrasound technology stimulates collagen production in the skin's foundation, resulting in a clinically significant lift of tissue that lasts over 2-3 months.
Lasers, on the other hand, rely on light energy, which cannot reach deeper skin layers at an optimal temperature. Therefore, laser treatments typically only treat superficial blemishes, but they are not FDA-cleared to lift skin. Since lasers and Ultherapy often treat different types of skin issues, they're actually very compatible.
Eligible Candidates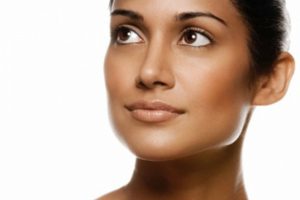 A good Ultherapy candidate has mild to moderate skin laxity, where the skin begins to feel and look less firm. Examples include a lowered eyebrow line, loose skin on the neck, sagging under the chin, and lines or wrinkles on the chest.
You may not be eligible for Ultherapy treatment if you have lesions or wounds in the treatment area. Please allow your skin to heal before scheduling a tightening treatment. Also, if you have a pacemaker or some similar circulatory aid implanted in your body, you may not be able to receive Ultherapy on the areas near those medical devices. Of course, the best way to determine your Ultherapy candidacy is to consult with the medical experts at Bridgetown Aesthetics.
Private Consultation
Ultherapy is a great metaphor for wellness in general. Its healing waves stimulate recipients on a deep level and create transformative changes. In order to emulate the potential of Ultherapy, we want you to create some soundwaves of your own. Tell us how you want to rejuvenate your skin, and we will strategize accordingly.
In the spirit of meaningful communication, we regularly update our blog. Feel free to read through our posts and bring any questions with you to your appointment at Bridgetown Aesthetics. During your initial consultation, our Master Aesthetician will assess your medical history, perform an examination of your skin, and discuss any specific skin concerns you may have. She will develop an individualized treatment plan to help you achieve your aesthetic goals, using Ultherapy and potentially other treatment options available in our office. Dr. Hayes will review all treatment plans before moving forward with a given procedure. He is available for additional consulting if desired.
Preparation
As part of your comprehensive consultation, you will receive detailed instructions to prepare you for Ultherapy treatment. These will be tailored to your physiology, so please follow them closely. In general, avoid exposure to sunlight in the weeks leading up to your procedure. UV rays deplete the skin of moisture and we want you to be properly hydrated to enjoy the benefits of Ultherapy.
Please do not wear makeup to your Ultherapy appointment, but please do wear loose clothing. Your comfort is important to us, and we want to be able to access the skin along the treatment area without inconveniencing you.
Ultherapy Procedure
The Ultherapy procedure begins with the application of a soothing gel to the treatment area. This allows the Ultherapy device to glide along your complexion without causing irritation or discomfort.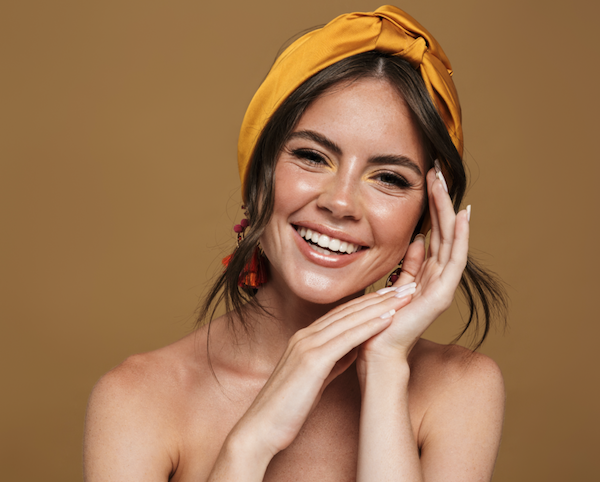 As the ultrasound waves are deployed, you will feel tiny amounts of energy being deposited to precise depths. The sensation indicates that the collagen-building process has been initiated. Comfort levels vary from person to person, but the sensation only lasts while the ultrasound energy is being delivered.
The medical experts attending to your session will monitor the progress of the ultrasound waves through a small viewing screen. They ensure that the rejuvenating energy is focused precisely along the subdermal plane where collagen production and replenishment occurs. If at any time you feel uncomfortable, please let us know and we can adjust or conclude your Ultherapy session.
Rapid Recovery
There is no downtime associated with Ultherapy. After your procedure, you can resume your normal activities immediately without having to follow any special post-treatment measures. The skin might appear flushed at first, but the redness should disappear within a few hours. Some patients experience slight swelling, tingling, or tenderness to the touch, but these are temporary in nature. Other less-common post-procedural effects may include temporary bruising or numbness on small areas of skin.
Please do not rub or stress the treatment area. Your skin needs time to adjust to its tighter, smoother contours. Great results are worth the wait!
Remarkable Results
Much like the energy flowing from an Ultherapy device, its results emerge in waves. Some patients see an initial effect immediately following their treatment, but the real results appear over the span of two to three months. New collagen flourishes beneath the surface, working to lift and tighten skin on the neck, chin, and brow, as well as to smooth skin on the chest. While Ultherapy won't duplicate the results of a facelift, it is a clinically proven non-invasive alternative for those who are not quite ready for surgery. Ultherapy can even be an option for patients who wish to extend the effects of their past cosmetic surgery procedure(s).
To get a glimpse of your future satisfaction, please visit our reviews page. 
FAQ
How much does Ultherapy cost in Portland, Oregon?
The price for Ultherapy treatment varies depending on your areas of concern, the number of sessions needed, and your ultimate goals. Your provider will work to create a customized treatment plan that's tailored to your body, your goals, and your budget. If you have any questions, please do not hesitate to call (503) 505-5288. 
References
Fabi S. G. (2015). Noninvasive skin tightening: focus on new ultrasound techniques. Clinical, Cosmetic and Investigational Dermatology. 8, 47–52. https://doi.org/10.2147/CCID.S69118
Barrett, D. M., Casanueva, F. J., & Wang, T. D. (2016). Evolution of the rhytidectomy. World Journal of Otorhinolaryngology-Head and Neck Surgery. 2 (1) 38-44. https://doi.org/10.1016/j.wjorl.2015.12.001