Facial Rejuvenation
Offered at our convenient location in Portland, Oregon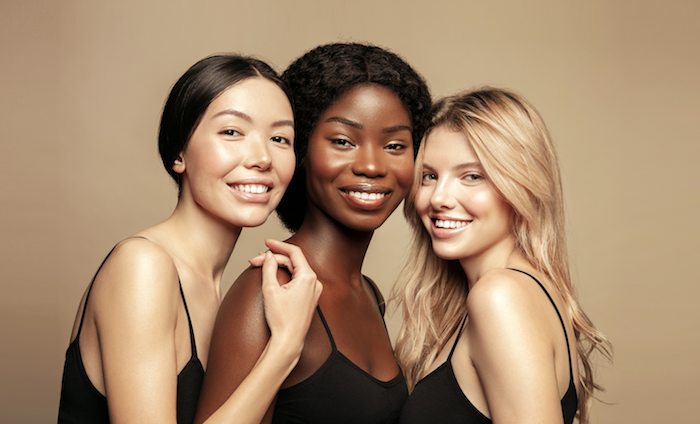 Facial Rejuvenation is a means to revitalize the face and achieve a more youthful appearance. Facial rejuvenation comprises surgical and non-surgical procedures.
Bring Out Your Inner Beauty
When we age, our faces collect and reflect our experiences, positive and negative. Time spent in the sun can damage our skin. Working hard to establish our careers can etch fine lines and wrinkles into our faces. Facial rejuvenation helps you revive the facial appearance you crave.
Let your inner beauty shine through by achieving the face you want for yourself, not the one time bequeathed you.
At Bridgetown Aesthetics, Dr. Roby Hayes specializes in an array of procedures designed to help you restore your appearance. Able to call upon 25 years of vital experience in cosmetic surgery, Dr. Hayes can expertly guide you on your path to refreshing your facial exuberance. 
About Facial Rejuvenation in Portland, Oregon.
Aging results in a loss of collagen and elastin production. As a result, our faces lose volume and elasticity. Dr. Hayes counters these effects of aging by implementing a variety of cosmetic measures designed to bring our faces back into harmony. We might crave rejuvenation, but we don't always know what will make our faces resonate with vibrancy and energy. Enter Dr. Hayes, an expert at identifying ways to refine the appearances of his patients to recapture vitality.
Which facial rejuvenation procedures are right for me?
Age affects everyone in different ways. Facial rejuvenation is a highly personalized process that depends on your genetics, experiences, lifestyle, and goals. The perfect set of procedures for your neighbor might be all wrong for you. Dr. Hayes always takes his patients' individual experiences into account when devising a plan for facial rejuvenation. If you're ready to harmonize your appearance to discover your ideal vision of yourself, schedule a consultation with Dr. Hayes today. Bridgetown Aesthetics is located off the I-205 just south of the I-84 interchange in Portland, Oregon. You can reach our mindful staff by calling (503) 505-5288.
Before and After Photos
Candidates
Ideal candidates for facial rejuvenation procedures should live a healthy lifestyle and hold realistic expectations. Someone that still wants to shed a considerable amount of weight should postpone facial rejuvenation until they are close to their desired body weight. Facial rejuvenation procedures are not miracles. They can't magically transform a 90-year-old grandmother to look like she is 21 again – nor would she want to, those experiences are priceless. Candidates should also be non-smokers or ready to give up smoking.
Benefits of Facial Rejuvenation
More robust facial volume
Fewer wrinkles and fine lines
Tauter skin
Fewer age spots
Rebalanced skin tone and texture
Your Personal Consultation With Dr. Hayes
If you're ready to walk the path towards facial rejuvenation, you want the right guide. Other surgeons might provide you with inaccurate information just to make a quick buck. Dr. Hayes values integrity and maintains a board certification in general surgery. Over the years, he's developed almost a sixth sense in what procedures will produce the most pleasing aesthetic results for a patient based on their unique traits. Your personal consultation with Dr. Hayes will include a review of your medical history and a discussion about your desired results for facial rejuvenation. Don't hesitate to ask any questions during this consultation. Dr. Hayes encourages curiosity and appreciates patients that want to learn about the rejuvenation process. Learn more by scheduling a consultation on our website or call our Portland office at (503) 505-5288.
Facial Rejuvenation Procedures
Bellafill is a durable dermal filler approved by the U. S. Food and Drug Administration (FDA) to treat facial wrinkles and creases. It's also the only FDA approved dermal filler approved to treat acne scars. Bellafill has been helping patients combat the ravages of time for over 10 years. Since its introduction, Bellafill boasts an outstanding safety profile and excellent patient satisfaction.[1]
Dermal fillers are injectable, soft tissue compounds that volumize your face and smooth over fine lines and wrinkles. Designed from biocompatible compounds, they form a safe and effective class of products that Dr. Hayes can deploy to treat a variety of facial conditions. Fillers can create more voluptuous lips and help recontour shallow features.
Neuromodulators
Neuromodulators comprise an immensely popular class of injectables that include the well-known brand Botox as well as popular, newer products Xeomin and Jeuveau. Neuromodulators treat facial wrinkles and creases caused by muscle tension. They function by interrupting the communication between nerve cells, thus relaxing your facial muscles. Neuromodulators can be used in conjunction with dermal fillers to produce a synergistic effect.
For patients seeking a less invasive alternative to the traditional facelift, try Silhouette InstaLift. By using tiny micro-cones that eventually absorb into the body, the Silhouette InstaLift can reposition skin tissue on the face and provide a recontouring effect that works on two levels. First, it props up the sagging skin to provide an "instant lifting" effect. Second, it serves as a collagen stimulator to boost collagen production in the face for up to two years. Silhouette InstaLifts have proven highly effective when wielded by an expert such as Dr. Hayes.[2]
Ultherapy leverages well-developed ultrasound technology to target deeper skin tissue and stimulate collagen and elastin production. Ultherapy sets out to tighten the skin and provide a natural-looking lifting effect. Depending on the specific conditions you wish to treat, Ultherapy can be deployed by itself or in combination with other therapies. Studies find it to be effective at skin tightening and at improving the underlying properties of aging skin. [3]
Microneedling uses ultra-fine needles to penetrate the outer layer of skin and stimulate collagen and elastin production. Microneedling plumps the skin in the short term which leads to a more radiant appearance. In the long term, the boosted collagen and elastin serve to provide more volume to the face while increasing skin elasticity. One study found that microneedling boosted collagen and elastin by 400% six months after treatment.[4] Another study found that microneedling was effective on Fitzpatrick Type IV and Type V skin, darker skin tones that might not respond to other methods of rejuvenation.[5]
Prominent eyelashes have long been considered a highly desirable marker of beauty and attractiveness. Eyelashes also have a proven psychological perk.[6] Researchers discovered Latisse serendipitously, like many great scientific breakthroughs. Originally a drug approved to treat glaucoma, doctors and patients discovered it promoted longer, fuller eyelashes. Now FDA approved to treat inadequate eyelashes, Latisse offers a highly desirable cosmetic result.
Modern society believes voluptuous lips epitomize beauty. Injectables such as Juvederm's Volbella and Ultra offer significant and safe results as lip fillers to achieve full lips. Formulated with hyaluronic acid, a naturally occurring substance in the body, Juvederm's fillers are biocompatible and produce proven results.
Bridgetown Aesthetics offers a number of chemical peels to exfoliate your skin. Removing the thin outer layer of damaged skin from your face refreshes your appearance and results in smoother skin. You'll also benefit from your skin feeling more hydrated.
How Much Does Facial Rejuvenation Cost in Portland, OR?
As a collection of procedures, facial rejuvenation will inevitably vary in price depending on the specifics of your case. After meeting with Dr. Hayes for a consultation and reviewing your objectives and medical history, Dr. Hayes can provide you with a complete menu of prices on all the procedures you select. Bridgetown Aesthetics offers special deals from time to time on certain treatments.
FAQ
How long does skin rejuvenation last?
Most of our minimally invasive methods such as injectables or microneedling may last two years or more. However, some treatments, such as Bellafill, can last up to five years or more. Make sure to ask Dr. Hayes about your selected treatments.
What destroys collagen and elastin production?
Sun exposure – Excessive exposure to ultraviolet rays inhibit collagen production. Wear high SPF sunblock when venturing into the sun to reduce the harm caused by UV rays.
Smoking – Smoking isn't just bad for your lungs, it's bad for your entire body. Smoking attacks elastin and collagen production and causes the skin to prematurely age. Just don't smoke.
High sugar diet – High sugar diets can interfere with your natural collagen and elastin production. Make sure your diet is high in proteins and amino acids that feed collagen and elastin.
Dehydration – When dehydrated, your skin can't heal itself efficiently. Ensure your skin is moisturized properly by using an approved topical product if you frequent environments that can potentially dehydrate you. 
References