RejuvaPen Microneedling
Offered at our convenient location in Portland, Oregon
Microneedling with RejuvaPen is a gentle yet powerful anti-aging treatment we perform often at Bridgetown Aesthetics. It is a minimally invasive procedure that can help improve the appearance of the skin, including acne scars, hyperpigmentation, and fine lines and wrinkles.
Dr. Hayes and his skilled Portland, Oregon, staff are dedicated to providing our patients with the most up-to-date and high-quality treatments to help them look their very best. Contact our office today to request a free consultation.
About RejuvaPen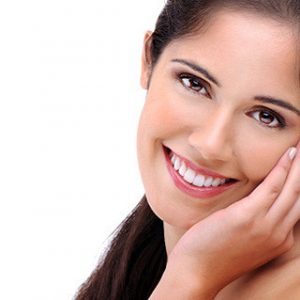 RejuvaPen is a microneedling system that revitalizes the appearance of the skin. RejuvaPen, as the name cleverly implies, is a pen-shaped device containing a cartridge of nine tiny medical-grade needles. These small needles trigger a healing response when placed on the skin, stimulating rapid collagen production. In fact, another name for microneedling is collagen induction therapy. Collagen promotes skin firmness, plumpness, and contour. It is also particularly effective at diminishing scarring from acne, which is notoriously difficult to treat. The needles break up the tethering within the scar, smoothing the surface and evening skin tone. Our patients love RejuvaPen because it produces effective results without the need for surgery or lasers.
The most common area that RejuvaPen is used on is the face. It can be used to improve the appearance of scarring and tighten the skin on the forehead, cheeks, lower eyelids, chin, and along the jawline. In some cases, it can also be used to improve the appearance of stretch marks or superficial scarring on other parts of the body.
Request a consultation at Bridgetown Aesthetics in Portland, OR, and our team will personally help you get started on the road to looking as good as you feel.
Benefits
RejuvaPen features a unique beveled tip that minimizes suction and clogging.
It is the only tip designed with a medical-grade HEPA filter, which—besides eliminating suction and clogging—also blocks airborne blood pathogens.
The needle depth is adjustable and features a unique stainless steel "infinite" dial for precise treatments.
An adjustable speed dial offers four different settings for customizable patient treatments.
Good Candidates
Microneedling is safe for all skin types and ethnicities. Adult patients hoping to improve any of the following skin-related issues may be good candidates for RejuvaPen:
Skin tone
Enlarged pores
Skin texture
Mild to moderate acne scarring
Patients who have had Mohs surgery, a biopsy, or an acne cyst
Melasma
Fine lines and wrinkles
Mild skin laxity
Stretch marks
While microneedling is most commonly performed on the face, it can be used on the neck, décolletage, back, and arms as well.
Patients interested in improving the appearance of scarring should keep in mind that not all scars will not completely fade. However, the treatment will help improve the appearance of the scars. It is important that patients have realistic expectations for the outcome of the treatment.
Patients prone to developing keloids or who have active skin infections are not good candidates for treatment with RejuvaPen. It is also not recommended for patients with uncontrolled diabetes. However, we recommend that all patients interested in improving their appearance request a consultation with us; there is likely an alternative procedure that may benefit them.
To find out if you can benefit from RejuvaPen microneedling, contact Bridgetown Aesthetics in Portland, OR, to request a consultation.
Microneedling vs Laser Treatments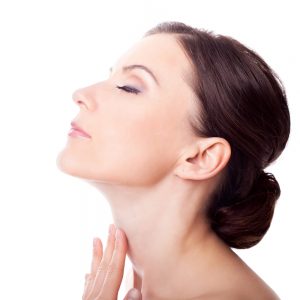 Microneedling works on the surface level of the skin, so it can effectively treat superficial scarring and blemishes. The needles create microchannels in the skin's surface to trigger the body's natural healing process. It is usually performed as a series of 30-minute treatments spaced four weeks apart.
Laser treatment, on the other hand, is a noninvasive procedure that uses a laser to penetrate deeper into the skin. It gently heats underneath the skin to stimulate the body's natural healing process. As a result, it may be better at treating deeper scarring. It is also designed to help improve the appearance of fine lines, wrinkles, and diffuse redness. Like microneedling, it is recommended that patients schedule a series of Laser Genesis Skin Therapy treatments to achieve optimal results. The procedure typically takes around 40 minutes to complete.
During the consultation, one of our aestheticians will help you determine the best treatment for your skin quality and concerns.
Preparation
There is little preparation required prior to receiving a microneedling treatment. However, patients will be asked to avoid certain medications and activities in advance of the procedure.
Patients should avoid taking blood thinners like aspirin, naproxen, or ibuprofen for one to two weeks prior. These can cause excessive bleeding during the treatment.
Avoid tanning beds and unprotected sun exposure for two weeks in advance. Retinoids or treatments for autoimmune diseases should not be taken 24 hours before treatment.
In some cases, the patient will be provided with numbing cream to take home so they can personally apply it one hour before coming in for treatment.
Clean the face and take off any makeup before coming into the office.
The aesthetician will be able to provide the patient with more personalized preparation instructions, such as altering medications, at the time of the consultation.
Treatment Process
The RejuvaPen microneedling process typically begins with the application of a topical numbing cream. This will be applied approximately 20 minutes prior to beginning the session. Some patients have likened the treatment to feeling like a slight tingling sensation. As the aesthetician performs the treatment, she can add additional anesthetic if needed.
RejuvaPen microneedling is frequently combined with antioxidants and growth factors. As the RejuvaPen creates microchannels in the skin's surface, these topical treatments can further penetrate the dermis for improved results. Some of the common topical treatments combined with RejuvaPen include:
Platelet Rich Plasma: Also referred to as PRP, platelet rich plasma is derived from the patient's own blood. The high concentration of platelets in this portion of the blood helps stimulate cellular regeneration and tissue growth, which helps repair the skin.
Skin Care Products: We are proud to offer various skin care products to our patients, which can be combined with microneedling for deeper, more effective results. The skin care lines and products that we offer include Epionce, NeoCutis, and Regenica.
The amount of time it will take to perform the treatment will depend on the size of the treatment area. In general, the treatment will last approximately 30 minutes. We recommend that patients begin by scheduling a series of three to four treatments in order to achieve optimal results. However, certain conditions and scars will respond to the treatment at different rates, so the patient may require fewer or more sessions depending on the results seen.
Recovery
Following the treatment, patients typically do not feel any discomfort. However, the skin may be a bit sensitive.
Patients will likely need to take two days off from work to allow for a full and proper recovery. For this reason, many patients choose to schedule their appointment on a Friday, so that they have the weekend to recover and do not miss any days of work.
Redness, swelling, and sensitivity should diminish over the course of these two days. The patient should avoid direct sun exposure for the first 48 hours after treatment. Continued sunscreen application after the treatment is important for lasting results. Microneedling patients should be sure to wash the treatment area with gentle, sensitive-skin products.
Microneedling Results
Most patients will notice an improvement in the appearance of their skin after just one treatment. We do, however, recommend scheduling a series of treatments over a few months to attain optimal results. Following this series of treatments, patients should come in for "touch-up" appointments one to two times a year to maintain their results.
Consultation
Patients interested in RejuvaPen microneedling appointments should start by calling our Portland, Oregon, office to request a consultation. During the consultation, the patient will meet with one of our aestheticians to speak in more detail about the RejuvaPen treatment.
Patients should inform the aesthetician of any recent treatments that they've had.
It is important for patients to wait two weeks to a month to have microneedling performed after undergoing treatments like dermal fillers, Botox, or laser treatments. Please also inform the aesthetician of any previous or existing medical conditions. While these will likely not preclude the patient from receiving microneedling with RejuvaPen, it is important for the aesthetician to know to ensure patient safety.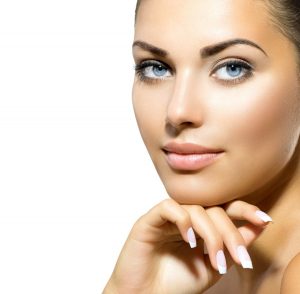 The aesthetician will examine the patient's areas of concern. She may also take photographs for further analysis, and to track the improvement in the appearance of the patient's skin over time. If she believes that the patient would benefit from microneedling, then she will recommend the number of treatments that would best benefit the patient, and also provide a price estimate. The price will depend on the size of the area being treated and the number of sessions required. These specifics can only be determined once the aesthetician has had the opportunity to personally examine the patient's skin.
Please feel free to ask any questions you may have about the RejuvaPen process or any other procedures we offer. Our knowledgeable staff will use their expertise to make the best recommendation for your individual case.