Radiofrequency Microneedling
Offered at our convenient location in Portland, Oregon
Have signs of aging or acne put a damper on how you feel about yourself? You may be experiencing lines and wrinkles, uneven tone, and rough texture on the surface of your skin. Reverse the signs of aging and blemishes! Begin to enhance the more youthful you for the world to see!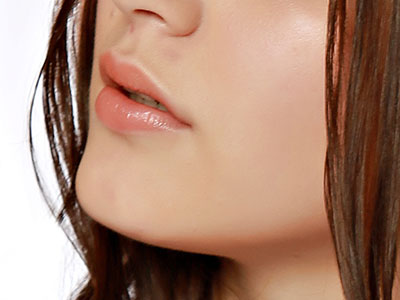 Bridgetown Aesthetics services patients in the Portland area looking to rejuvenate their look. Through the use of Radiofrequency Microneedling with Rohrer Aesthetics' PiXel8-RF system, we can help your skin become tighter, smoother, and softer! Treat your skin to some TLC and get ready to see the improvement you've always wanted!
What is Radiofrequency Microneedling?
Radiofrequency Microneedling is a safe and effective technology for the treatment of skin imperfections. It is a minimally-invasive procedure that targets the skin's deeper layers compared to traditional microneedling.
The PiXel8-RF system can address wrinkles and fine lines, scars, acne, stretch marks, and dull skin.
Very small needles penetrate the skin at appropriate depths to help you achieve the best results for your specific skin concerns. These microinjuries stimulate collagen and elastin production. This essentially quickens skin cell turnover and builds the skin from the inside, out. The needles emit radiofrequency energy that heats the skin's dermis layer. This contracts the skin, resulting in fewer wrinkles and smoother skin.
Radiofrequency Microneedling Benefits
Safe and effective treatment
Little to no downtime
Can treat all skin types
Relatively quick procedure
State-of-the-art skin tightening technology
Reduction of imperfections on the surface of the skin
Healthier, more youthful looking skin
Long-lasting results
If you want to experience the numerous benefits of Radiofrequency Microneedling for yourself, reach out to the helpful staff at Bridgetown Aesthetics to book your consultation appointment today!
Candidates
The ideal candidates for Radiofrequency Microneedling are individuals who have relatively healthy skin at the treatment site. They are unhappy about the look and feel of their skin and may be experiencing blemished skin. Potential patients do not wish to undergo more invasive procedures to address their concerns. If you are a candidate for RF Microneedling, you should have an optimistic, yet realistic outlook on what Radiofrequency Microneedling can achieve for you.
Your Private Radiofrequency Microneedling Consultation in Portland
A one-on-one consultation is your first step in your journey with Bridgetown Aesthetics. During your appointment, you will have the opportunity to have your questions addressed by one of our skin care specialists. You will be able to share your goals and expectations of RF Microneedling. The specialist working with you will inquire about your health and medical history to ensure there is nothing barring you from undergoing RF Microneedling.
The specialist will discuss the details of the procedure, including how it can help you achieve the glowing skin you've desired. They will also examine your skin at the treatment site and work with you to create a customized treatment plan to address your specific needs.
Preparing
We want you to have a safe and successful procedure. To prepare for your treatment, you may be directed to stop taking non-steroidal anti-inflammatory medications as well as any blood thinners. These medications may increase your risk of bleeding or bruising after treatment. You may also be instructed to stop using skin products that contain salicylic acid for some time prior to your RF Microneedling procedure.
Procedure
During your RF Microneedling appointment your skin will be cleansed and a numbing cream will be applied to the treatment area. This is to ensure you remain comfortable throughout the procedure. Once the topical anesthetic has taken effect, the microneedling session will begin. Your specialist will adjust the intensity and needle depth to effectively treat your specific concerns. They will gently guide the microneedling handheld device against your skin, targeting the treatment area.
The Radiofrequency Microneedling device comes with several needle cartridges that house varying amounts of the tiny needles. This makes your treatment very precise; only affecting the spots you are concerned about. The needles penetrate the skin making small microchannels and the radiofrequency waves reach the dermis to tighten the skin.
Recovery
Be sure to keep your skin clean, protected, and moisturized to help maintain your results.
After your Radiofrequency Microneedling appointment, your skin may be noticeably red. This should subside within 24 hours, after which you may apply makeup to cover any residual redness. To maximize your treatment results, try to avoid applying heavy topical agents to the skin for a few days. It is important to apply a sunscreen to help mitigate hyperpigmentation if you do venture outside after a RF Microneedling.
Radiofrequency Microneedling Results
RF Microneedling treatment provides long-lasting results! Because the skin is treated at its deepest layers, the structure of your skin will improve. As collagen and elastin regenerate over the next few weeks, your complexion will be firmer, smoother, and clearer!
RF Microneedling Pricing in Portland
Radiofrequency Microneedling is a customized procedure. Because of this, pricing will vary among patients. There are a number of different factors to consider when it comes to the cost of RF Microneedling: the size of the treatment area, the number of treatment areas, as well as the number of sessions required to achieve optimal results. The only way to receive an accurate price quote is to attend a consultation with one of our skin care specialists.
FAQ
IS RADIOFREQUENCY MICRONEEDLING PAINFUL?
RF Microneedling is well-tolerated by most patients. A topical anesthetic is used prior to treatment to further enhance patient comfort during the procedure. 
IS RF MICRONEEDLING BETTER THAN TRADITIONAL MICRONEEDLING?
Both traditional microneedling and Radiofrequency Microneedling provide amazing results when it comes to improving the quality of the skin. RF Microneedling has the added benefit of implementing radiofrequency technology to this popular skin care procedure. The radiofrequency waves work to tighten the skin and produce results quicker than traditional microneedling. It also requires less sessions to achieve a great complexion. Acne, wrinkles, and other blemishes will soon fade after your Radiofrequency Microneedling treatment!
Additional Resources
Rohrer Aesthetics. (2015). PiXel8-RF. Retrieved from https://www.rohreraesthetics.com/pixel8-rf.php
Ibrahim, O., Munavalli, G. S., Dover, J. S. (2018). Radiofrequency with Microneedling. Advances in Cosmetic Surgery, 1(1), 109-115. doi: https://doi.org/10.1016/j.yacs.2018.03.001
Lolis, M. S. & Goldberg, D. J. (2012). Radiofrequency in cosmetic dermatology: a review. Dermatologic Surgery, 38(11), 1765–1776. DOI: 10.1111/j.1524-4725.2012.02547.x