Renuvion Skin Tightening
Offered at our convenient location in Portland, Oregon
FREE Fit 3D Body Scan With Consultation of Renuvion! Contact us for details.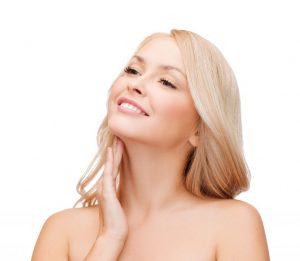 Does your skin appear tired, loose and wrinkled? At Bridgetown Aesthetics, we provide cutting-edge technology to safely and effectively achieve our patient's goals. If you are frustrated with your skin, we offer Renuvion, also known as J-Plasma, to correct loose skin. Renuvion tightens your skin and creates beautiful, toned results. Tiny incisions allow you to have little to no scarring. Say goodbye to saggy, irregular skin! This minimally-invasive procedure will deliver fast, significant results to improve your skin quality!
Renuvion is a non-surgical, advanced technology that tightens skin. Renuvion is minimally invasive and requires little downtime, enjoy dramatically younger skin after just one procedure!
What is Renuvion/J-Plasma?
FDA-approved, Renuvion helps tone and smooth your skin.
Renuvion is an advanced technology that is used for cutting, congealing and removing tissue during open and laparoscopic surgeries. Renuvion uses Helium Plasma Technology, which combines helium gas and radiofrequency waves, RF, to effectively and precisely improve your skin.
The use of helium gas, which rapidly converts to plasma at a lower temperature, allows for the skin to be both cooled and heated at the same time. RF waves energize a small amount of the helium gas to create a precise stream of cool plasma. The remaining helium gas flows over the treatment area. The intense plasma and RF beam create heat that works to tighten the skin while the excess helium gas cools the surrounding treatment area.
Renuvion technology is precise, allowing Dr. Hayes to pinpoint specific areas in the subdermal areas that need improvement. This precision works to improve the treated areas without damaging nearby tissue or surface-level tissue.
Dr. Hayes has more than thirty years of experience in providing cosmetic skin improvements. He is highly qualified and strives to deliver beautiful, natural results for his patients. At Bridgetown Aesthetics, we pride ourselves on providing a safe, caring environment. We look forward to helping you!
Benefits
All patients can enjoy the benefits of Renuvion, these include:
Tightened skin
Renuvion is applicable all over the body
No large incisions are necessary
Minimal downtime
Fast recovery
Safe and quick procedure
Technology allows for precision
Natural, beautiful results
Candidates
If you want a transformational procedure without invasive surgery, scarring and extensive downtime, Renuvion may be your solution!
Healthy men and women who find their skin unpleasantly loose and saggy are good candidates for Renuvion. This procedure may be performed alongside treatments such as VASER liposuction and will help to tighten skin that would otherwise be droopy or need an abdominoplasty, also known as a tummy tuck. Renuvion can also be performed solely on its own to benefit your skin. This procedure can be performed on areas such as:
Neck
Abdomen
Arms
Inner and outer thighs
Back
Love handles or sides
Hips
Buttocks
Knees
Calves
Dr. Hayes and his expert staff will work with you to pinpoint the area(s) you are concerned about and help you see how Renuvion can transform your appearance.
Personal Consultation
Dr. Hayes will walk you through the procedure, potential risks and what your recovery will be like.
In your private consultation with Dr. Hayes and his specialists, you will get the opportunity to discuss your personal, cosmetic goals and what you hope to achieve with a Renuvion procedure. Your general health, current medications, and past procedures will give Dr. Hayes a better understanding of your situation and whether Renuvion is a safe, effective solution to your concerns. He may suggest alternative solutions that will better achieve your goals.
A physical will be performed where Dr. Hayes examines your skin quality and take photographs. These will help him better plan for the upcoming procedure. We encourage our patients to ask questions and discuss any concerns they have. At Bridgetown Aesthetics we want our patients to feel informed and confident in their procedure when they leave our office.
Together, you and Dr. Hayes will create a treatment plan that best achieves your aesthetic goals while maintaining your natural beauty.
How to Prepare
You will receive instructions on how to prepare for your procedure depending on the area being treated. In your consultation, Dr. Hayes will have discussed how you are to prepare for the upcoming procedure as well. Below, we have outlined a few other ways that may help promote improve your comfort and health.
If you are receiving Renuvion on its own you will want to stop smoking and taking antihistamines a few weeks before your appointment. This will help keep your blood circulation at a regular level. You may be prescribed medications that will need to be picked up prior to your procedure date. Having everything you need in advance will help create a restful recovery for you.
You may also need to stop applying topical lotions or products to your predetermined areas about twenty-four hours in advance. Show up to your procedure in comfy, loose clothes. This will help you maintain comfort after the treatment. Be sure to get a good night's rest before the procedure, this will help you be more relaxed as well as help your body recover.
Procedure
Local anesthesia will be administered to improve your comfort. The anesthesia is generally paired with the use of Nitrous Oxide, laughing gas, for added comfort. Dr. Hayes will perform Renuvion last and will either use existing incisions or administer miniscule ones.
The Renuvion handheld device is made up of a long, thin metal tube, or cannula, and is inserted under the skin through an incision. RF waves and helium are administered concurrently to create a precise stream of cool plasma that flows out of the device. As the device is gently moved back and forth across the treatment area, the plasma heats the skin and causes it to tighten instantly. The administered heat also works to stimulate collagen production. The collagen will work to strengthen and improve your skin in the weeks after the procedure, providing you with long-term results.
Dr. Hayes will be able to see the Renuvion technology working as he performs the procedure. This will allow him to make any necessary adjustments to provide you with your ideal result. The procedure commonly takes up to thirty minutes and patients often return home afterward.
Recovery
Your recovery time will depend on whether you receive Renuvion in addition to another procedure.
Be sure to follow Dr. Hayes's recovery instructions. These instructions will help you achieve your best results! After receiving a Renuvion treatment, patients often return to their daily routines after two days of downtime. Dr. Hayes may apply a compression garment to reduce swelling and help the body adjust to its new contours.
Results
A Renuvion treatment will provide instantly noticeable results. Your skin will be immediately smoother and tighter. The stimulated collagen production will give you firmer skin in the weeks following this treatment as well as a more final result in about 3-6 months. Renuvion treatment provides long-lasting results that are maintained with a healthy lifestyle.
Complementary Procedures
Renuvion is often combined with other body sculpting treatments. If you are considering a contouring treatment such as liposuction, Renuvion can work to tighten and improve the texture of the treated skin. Liposuction is used to remove difficult fat deposits that cannot be removed with a healthy diet or exercise.
At Bridgetown Aesthetics, Dr. Hayes offers VASER liposuction.
VASER technology uses tumescent liposuction to numb the treated area and more efficiently remove fat cells. A small incision is made through which tumescent fluid is administered to numb the area and shrink blood vessels. This allows minimal trauma to occur, resulting in a speedier recovery. A small probe is then placed in the incision and applies ultrasound technology. Ultrasound waves are produced to separate fat cells from healthy tissue. The tumescent fluid and fat cells are then removed using a thin cannula. The small incisions will be bandaged and you should be able to return to work after a few days. This procedure can take up to an hour and, when combined with a Renuvion treatment, will provide smoother, firmer skin.
Cost of Renuvion
At Bridgetown Aesthetics we strive to give you flawless results!
Each of our patients has a personal goal and unique body. We tailor individual treatment plans to address these particular goals to achieve outcomes that are distinct to your anatomy. The cost of these plans will differ from patient to patient. If you are interested in Renuvion and how this technology can offer you instant improvements, contact our office to schedule your personal consultation with Dr. Hayes today at (503) 505-5288! Dr. Hayes can simply and effectively improve the quality of your skin!