Botox and Dysport.
They're all the rage. And for good reason.
Anything that can make wrinkles disappear is a dream-come-true.
You know you're ready to begin anti-aging injections, but how do you decide which option is best?
You think you want Botox, but you've also heard of Dysport. So now you're wondering "What is the difference between Botox and Dysport?"
And, more importantly, which one is right for you? This guide will explain the differences between Botox and Dysport, as well as the benefits of each, so you can make the best decision.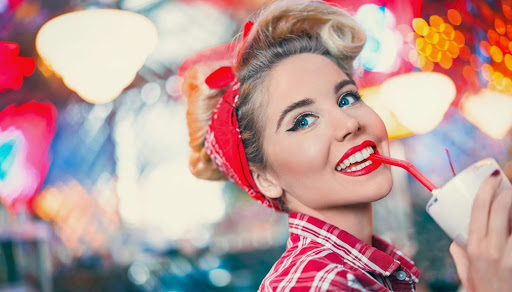 What Are Botox and Dysport?
Botox and Dysport are two different forms of type A botulinum toxin.
They are part of a group of powerful anti-aging injectables known as neuromodulators.
When neuromodulators are injected under your skin, they relax your facial muscles.
Relaxed muscles = fewer wrinkles
Even though Botox and Dysport are derived from the same source, they're used for different purposes.
To help you decide which injectable is right for you, let's first answer the question,
"What is the difference between Botox and Dysport?"
Dysport vs. Botox: Uses
It's a fact.
All wrinkles aren't created equally.
While there are several varieties of wrinkles, we're going to specifically focus on two types — dynamic and static.
Dynamic wrinkles are what you see when you:
Smile
Frown
Laugh
Cry
Furrow your brow in concentration
Static wrinkles, on the other hand, are the result of:
Gravity
Loss of elasticity
Loss of fat
Depletion of collagen
When it comes to wrinkle treatment, Botox and Dysport have slightly different indications.
Since Dysport is more diluted than Botox, it spreads more quickly and can be a good choice when working with larger areas.
And because Botox has less drift than Dysport, it stays where it's put.
This means it's the best choice for smaller, more localized areas.
So, the question is…Dysport vs. Botox…which one is best for you?

Dysport Uses
One of the most common uses for Dysport is to treat moderate to severe glabellar lines, a type of dynamic wrinkle more commonly known as…
Frown lines.
Yep. You know the ones I'm talking about.
They're those lovely little lines that pop up between your eyebrows any time you frown or pose for a pouty selfie.
But great news.
Treating your frown lines can make your face appear:
Softer
Younger
Even more friendly
Botox Uses
Botox's treatment repertoire, however, is a bit broader than Dysport's.
Botox has the ability to treat all forms of dynamic wrinkles, as well as helping to prevent static wrinkles.
So, in addition to treating frown lines, Botox also works miracles when it comes to smoothing out:
Crows feet — You know the ones…those deeply-etched lines that fan out from the corners of your eyes any time you squint.
Forehead lines — Take a quick look in the mirror and you'll see them planted in long horizons stretching across your forehead.
Who Is a Good Candidate for Botox or Dysport?
Are you wondering if Botox and Dysport might be right for you?
If you're hoping to prevent or banish those wrinkles…
Absolutely.
However, doctors advise steering clear of Botox and Dysport if you're:
Allergic to the protein found in cow's milk or egg whites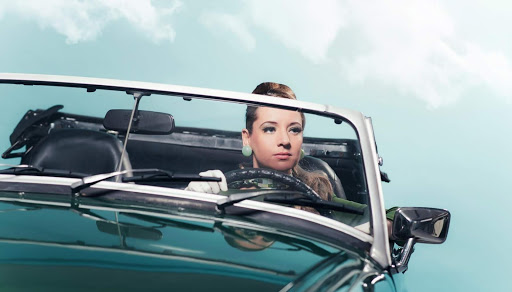 What's the Difference Between Dysport and Botox?
Next, let's take an up-close look at the differences between Dysport and Botox when it comes to
Results
Cost
Procedure duration
Results: How Long Does It Last?
So, let's say you're going to your high school reunion in 3 months.
You're going to want a treatment that will last.
Or maybe you have a hot date next weekend with the man of your dreams. (Congratulations!)
In that case, you want those wrinkles to disappear…
… and FAST.
But which treatment should you use?
How do you decide between Botox and Dysport?
Is Dysport better than Botox?
Or is it the other way around? The fact is, while Botox and Dysport work in much the same way, the length of time it takes for each one to take effect, as well as how long treatments last, can differ.
Dysport
How long does it take to see results following a Dysport treatment?
Typically, a couple of days.
And how long does a Dysport treatment normally last?
Around 5 months.
Botox
How long does it take to see results following a Botox treatment?
About 1-2 weeks.
How long does a Botox treatment typically last?
About 4 months.

Cost of Dysport vs. Botox
If you're like most people looking into Botox and Dysport, one of your first questions is…
"What is the difference between Botox and Dysport in terms of cost?"
Great question!
Keep in mind that Dysport is much more diluted than Botox.
Therefore, you need approximately three units of Dysport to get the same results as one unit of Botox.
So what's the difference between Dysport and Botox when it comes to cost?
The fact is, they usually average out to be about the same.Let's take a look at the cost comparison between Dysport vs Botox when it comes to treating your frown lines.
Dysport
A Dysport anti-aging treatment for frown lines requires an average of 60 units of Dysport, with an average cost of $4 per unit.
So the total cost for an average Dysport treatment for frown lines is around $450.
Botox
The same treatment with Botox requires an average of 20 units, with an average cost of $12 for each unit of Botox.
This typically puts a Botox treatment for frown lines at about $550.
Procedure Duration
Your life is crazy-busy.
And the thought of squeezing one more thing into your day just doesn't seem possible.
You'll be pleased to know…
…Botox and Dysport treatments don't take long at all.
In fact, you can even run to an appointment over your lunch break and be back to work in no time.
Of course, you'll want to allow a little extra time for your very first treatment.
A total appointment time of around 30 minutes should be plenty.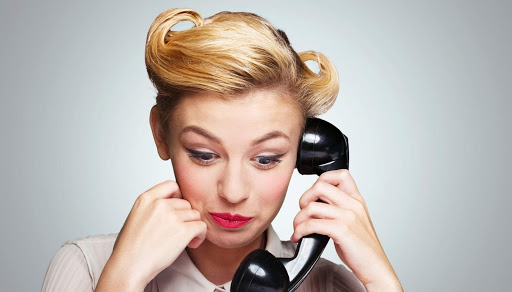 Free Consultation with Bridgetown
So, you've decided to use an injectable as a part of your ongoing skin-maintenance program.
But how do you decide where to go to begin your treatments?
For starters, you'll definitely want to steer clear of the dangerous DIY Botox treatment kits sold online.
Trust us on this.
Plus, since injectables are prescription-only medications, purchasing from anyone other than a licensed medical professional is illegal.
And, of course, just like any other procedure, there are some potential side effects you'll want to be aware of, such as:
Swelling or bruising at the site of your injection
Droopy eyelid
Cockeyed eyebrows
Drooling
Crooked smile
Dry eyes
Excessive tearing
You'll find it reassuring to know that numerous studies have shown injectable treatments, when performed by a qualified medical professional, to be safe.
Here at Bridgetown Aesthetics we're ready to give you the best experience and results possible.
Get in touch with us today to schedule your free consultation.
We're here to help you put your best face forward.