ThermiTight
Offered at our convenient location in Portland, Oregon
ThermiTight is a new, non-surgical, minimally invasive procedure that uses the power of safe, radiofrequency energy to stimulate the production of collagen beneath the skin, reducing sagging and smoothing out texture of the face, neck, and body. For more information about ThermiTight and how you could benefit from this cutting edge technology, please contact our offices in Portland, OR today!
How Does ThermiTight Work?
ThermiTight is formally described as "thermistor-controlled subdermal skin tightening," which basically means that regulated heat is targeted at the collagen layer of the skin.
Before and After Photos
Treatment Areas
Potential Areas for Skin Tightening:
Neck
Jowls and Lower Face
Abdomen
Arms
Thighs
Knees
Bra Line
Breasts
ThermiTight vs Other Neck Rejuvenation Treatments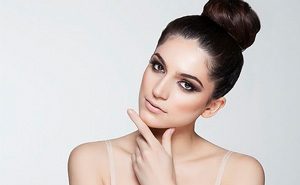 Through the years, our face and body begin to reveal the signs of aging—furrowing, wrinkling, bulging or sagging.
Although there is a wide spectrum of cosmetic solutions focused on reversing these signs, patients increasingly gravitate towards those solutions that deliver results superior to non-invasive or over-the-counter treatments, but absent the risks associated with invasive surgery. ThermiRF is the first aesthetic technology that uses thermistor-regulated radiofrequency energy to achieve desired cosmetic results.
ThermiRF provides a truly precise and safe delivery system that accurately directs the proven science of tissue-heating to therapeutic targets to produce meaningful and safe cosmetic results.
ThermiTight® Quick Facts:
The procedure takes about one hour to perform.
Results can appear instantly and continue to improve over six to 12 months.
Results last 3–5 years.
More affordable solution than a full facelift.
Performed right in our office; no surgical suite needed.
Minimal scarring and bruising.
Minimal downtime, most patients return to work the next day.
The perfect touch-up procedure if you previously had a facelift.
Ideal Candidates
ThermiTight is ideal for those patients that want a more noticeable improvement than non-invasive devices can deliver, but are not yet ready for surgery or just do not want surgery.
Treatment Process
The ThermiRF™ system is used along with a tiny probe, called the SmartTip™ thermistor probe, which is inserted just below the surface. (Don't worry, before any of this happens, the treated area will be injected with a small amount of anesthetic solution.)

The surgeon delivers radiofrequency energy into the area through gentle movements, which heats the subdermal tissue to a specific internal temperature. The doctor uses the Thermal Image Guidance™ infrared camera to monitor external temperatures and ensure the safety of the skin. Most procedures last less than an hour, and they are followed up with a gentle wrap. As for downtime after your ThermiTight treatment, you should be able to resume normal activities as early as the next day.
Recovery
Expect some swelling, tenderness, and slight bruising. There is little to no pain during the ThermiTight procedure itself.
Results
You'll see initial results right away that continue to improve over several months. The changes in your skin structure are permanent, but nothing stops aging, so even the new, tight collagen will, over time, behave as untreated collagen. Treatments can be repeated every two years as desired.
Consultation
During your initial consultation, one of our certified advanced aestheticians will review your medical history, examine your skin, and discuss your specific concerns. She will then work with you to develop a customized treatment plan to help you achieve your goals, using ThermiTight and potentially other treatment options available in our office. Treatment plans are reviewed by Dr. Hayes, who is available for further consultation if needed.
Price
The price for ThermiTight varies depending on your areas of concern, the number of sessions needed, and your ultimate goals. Your provider and you will work together to create a customized treatment plan that's tailored to your body, your goals, and your budget.