Venus Legacy
Offered at our convenient location in Portland, Oregon
About Venus Legacy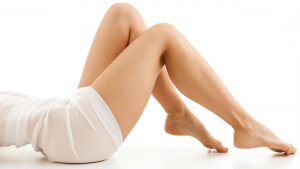 Venus Legacy allows patients to reshape and tighten their skin and body without surgery or downtime.
As we get older, our bodies start to produce less collagen and store more fat — this is what eventually leads to wrinkles, sagging, cellulite and other signs of aging. Venus Legacy™ uses heat to naturally boost collagen production and break down fat cells, which tightens sagging skin*, smoothens out cellulite, and makes the body look slimmer and more toned*. Venus Legacy™ will also help to reduce fine and lines and wrinkles, leaving you with smoother, younger-looking skin.
Comfortable Treatments with No Downtime: Treatments are virtually painless and you can return to your daily schedule immediately afterward.
Safe for All Skin Tones: Treatments use radio frequency technology, which is proven safe and effective for all skin tones.
How Does Venus Legacy Work?
Using our patented (MP)² technology, Venus Legacy™ combines Multi-Polar Radio Frequency and Pulsed Electro Magnetic Fields, which produce uniform heat under the skin's surface. The radio frequency causes a thermal reaction in the tissue, which stimulates the body's natural healing response. This works to increase collagen and elastin fibers, which results in tighter, smoother skin. This process also works to break down the volume of fat cells in the treatment area, which helps to give the body a slimmer, more contoured shape.
What really sets Venus Legacy™ apart is the advanced VariPulse™ technology. This is an adjustable pulsed suction feature that gently pulls the skin upward. This allows for the radio frequency energy to travel even deeper into the skin. In addition to triggering even better cellulite reduction and body contouring, it also stimulates healthy circulation.
Areas Treated
The Venus Legacy™ treatments, delivers 100% safe, painless treatments for all skin types, and provides the following immediate and long term results for the face, neck and body:
Non-surgical Body Contouring
Cellulite Reduction
Wrinkle Reduction
Circumferential Reduction
Skin Tightening
Benefits of Venus Legacy
Contour your abdomen for a slimmer waistline
Tighten sagging skin from head to toe
Smoothen stubborn cellulite on buttocks and thighs
Diminish fine lines and wrinkles for smoother skin
Improve circulation for healthy, naturally radiant skin
Virtually pain-free treatments using technology that's safe for all skin tones
Treatment Process
Venus Legacy treatments are non-invasive and painless, with many patients comparing the treatment to a hot-stone massage! Treatments take approximately 30-40 minutes. Depending on the area, you can expect to begin to see results within 1-2 treatments, with continued results as the treatments progress. There are typically 6 weekly treatments for the face and neck and 8-10 on the body.
Recovery
Absolutely no downtime. A treatment to one area takes 20-40 minutes and has no adverse side effects. You can have a treatment on your lunch break and return to work right away.
Your Consultation
During your initial consultation, one of our certified advanced aestheticians will review your medical history, exam you, and discuss your specific concerns. She will then work with you to develop a customized treatment plan to help you achieve your goals, using Venus Legacy and potentially other treatment options available in our office. Treatment plans are reviewed by Dr. Hayes, who is available for further consultation if needed.
Price
The price for Venus Legacy Treatments varies depending on your areas of concern, the number of sessions needed and your ultimate goals. Your provider and you will work together to create a customized treatment plan that's tailored to your body, your goals and your budget.