Dermaplaning
Offered at our convenient location in Portland, Oregon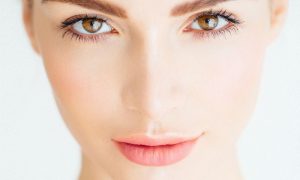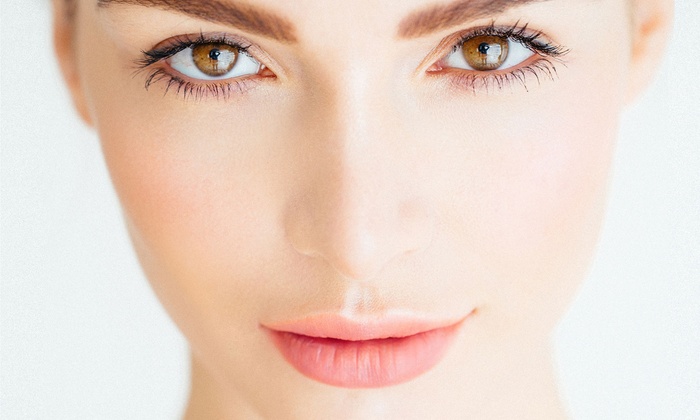 Standard facials are a thing of the past; Dermaplaning is the new way to exfoliate and clean the skin. This skincare treatment is gaining a lot of popularity in the media today because models and actresses are finding it a fast and effective way to keep their skin clear and vibrant.
For more information on this skin exfoliating treatment, contact our office today and schedule a consultation. Bridgetown Aesthetics is here to help you achieve your skin goals.
What Is Dermaplaning?
Dermaplaning is a quick and comfortable way to manually exfoliate facial skin. This treatment uses a special scalpel to gently remove transparent peach fuzz hairs and dead skin cells that reside on the skin's surface. This technique is used to reveal new, healthy skin and provide a brighter complexion.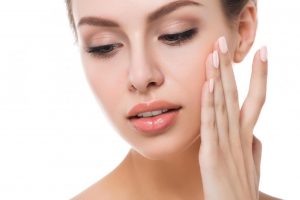 Peach fuzz on the face can cause makeup to appear "caked on" and unattractive. Dermaplaning not only allows for better penetration of skincare products, but it also provides a smooth, even canvas for makeup to be applied smoothly. This non-invasive procedure provides instant results with no skin irritation or downtime whatsoever.
Immediately after the treatment, patients will be able to see improvement in the tone and texture of their skin, while long-term effects like diminishing of dark spots and wrinkle reduction are enhanced due to cell turnover and regeneration. As an added bonus, this treatment is painless! It has been compared to the sensation of shaving your legs and takes only about 30 minutes from beginning to end.
The Dermaplaning Difference
Dermaplaning is a skin rejuvenating treatment unlike any other! It has provided men and women with an effective way to maintain the quality of facial skin and keep a more youthful appearance, despite the pesky effects of aging.
More Than Just the Basic Shave
Shaving away damaged facial skin provides an array of benefits. Men can more easily see the benefits of this process, because they are constantly shaving two-thirds of their face. This is why the quality of men's skin by their mid-30s to 40s tends to be in better condition in comparison to women around the same age. Constant exfoliation of the skin through dermaplaning will "shave" away the damaged surface cells to aid in the skin's improvement.
Hairless Skin Is Cleaner
Often times, vellus hair, also known as "peach fuzz," can trap debris and oils which clogs pores and makes the skin appear dull. Removing the transparent hair on the face will provide a smoother texture and a surface that can be easily kept clean. It is a common misconception that shaving the hair away will lead to thicker, darker regrowth. This is merely a 'wise tale' and has been proven time and time again that shaving away the hair makes the skin healthier and more lively. Patients will notice an improvement in complexion with the removal of hair because there are fewer bacteria that collect which leads to damaged skin.
Dermaplaning Vs. Chemical Peels
Both dermaplaning and chemical peels can be used to remove dead skin cells and renew the skin. However, the results are achieved through different methods. Dermaplaning uses manual exfoliation to remove dead skin cells by "shaving" the skin to get rid of peach fuzz and any damaged cells that lie on the skin's surface. In comparison, chemical peels do not remove hair, but they are very effective at removing damaged surface layers of skin. Chemical peels come in different levels, or strengths, allowing them to treat concerns that are deeper than the surface, such as wrinkles and pigmentation.
Dermaplaning provides added benefits that chemical peels do not, such as removing unwanted vellus hair that can leave skin with a dull appearance. Lighter chemical peels and dermaplaning can both be used for routine maintenance of the skin.
No treatment is better than the other. Both are offered at Bridgetown Aesthetics. During the initial consultation, patients will discuss their concerns, and a treatment option based on their particular concerns will be recommended to provide the best results. Patients that are looking for a more aggressive treatment for skin concerns may find greater benefit from a stronger chemical peel or treatment methods that are more invasive.
Good Candidates
Virtually anyone can be a candidate for dermaplaning. This treatment is very beneficial to perform as recurrent upkeep for the skin and can be used on all skin types, except for more acneic types of skin. Patients that have cystic acne should wait until their breakouts have subsided a considerable amount before receiving the dermaplaning treatment.
In general, patients receiving this treatment should have realistic expectations for the final results. For patients that are looking for more dramatic and comprehensive skin-enhancing results, more invasive treatments may be needed, such as a deep chemical peel or microdermabrasion.
Women who are pregnant or nursing finally have a skin exfoliating treatment that even they can use! This non-invasive treatment does not use any harsh chemicals or solutions, so mothers do not have to worry about anything being absorbed by the skin and getting into the bloodstream. The fast and simple exfoliation procedure makes it easy for anyone to receive treatment during their lunch hour—or just before an important event—to show off brighter, healthier, glowing skin. This treatment should be avoided for patients who have coarse facial hair, severe acne, or overly active sebaceous glands.
Consultation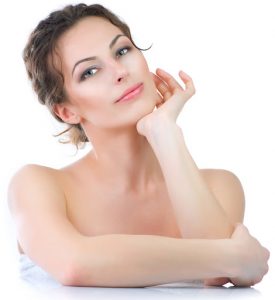 During the initial consultation at Bridgetown Aesthetics, the patient will be asked about their particular concerns and what they are looking to achieve through dermaplaning treatments. The skincare specialist will then examine the patient's skin to make the final determination as to candidacy. The treatment itself is often performed on the same day as the consultation to provide patients with the convenience of not needing to return to the office multiple times.
Patients are encouraged to contact our office today to schedule a consultation to find out more about what dermaplaning can do for them!
The Treatment Process
Dermaplaning is a very simple and painless treatment that takes as little as 30 minutes to perform. The skincare specialist performing the treatment will pull the skin tautly, and in a repeated upward motion, a special scalpel will be glided over the skin. The entire surface of the face will be treated, and the patient is free to leave immediately after. The shaving technique used for this treatment causes no irritation or damage to the skin.
Recovery and Results
There is no recovery period after dermaplaning, and patients are free to return to their schedules immediately following treatment.
Makeup can even be applied to the skin right away! For extra protection of the skin, it is recommended that sunscreen be applied before going outside. Following dermaplaning, patients will notice a smoother texture and brighter, healthier skin.
The dead cells that create a dulled look are removed, which will then allow the underlying newer skin to surface. Patients who have received this treatment have found it very helpful for improving their complexion, using this treatment as often as once a month to maintain the results.
Pricing
The cost of dermaplaning will vary whether or not the patient requires additional treatments or procedures to obtain their desired results. Here at Bridgetown Aesthetics, we believe in providing patients with true quality and value, providing them with only what is necessary to help achieve their goals. 

As an added bonus, Bridgetown Aesthetics is now offering patients a complimentary dermaplaning treatment with any Laser Genesis or PICO Genesis laser treatment!
Complementing Treatments
Although dermaplaning is very beneficial at exfoliating the skin's surface, it is not always the only treatment that is wanted or needed. Often times, our patients will add on additional cosmetic treatments to help take years off of their appearance and use dermaplaning to maintain the results and keep their skin looking fresh. Some of the more common cosmetic treatments combined with dermaplaning are listed in detail below:


Facials

Combining dermaplaning with one of our facial treatments can provide more comprehensive results. Dermaplaning will be performed to the skin before the application of the facial products. The particular facial treatment that will be used will depend on the patient's current skin condition. This will be discussed further during the consultation.
Botox
Botox is a highly diluted botulinum toxin injectable that is used to reduce lines and wrinkles. Lines and wrinkles form on the face as a result of constant muscle contractions that occur when making certain facial expressions. These muscle contractions cause the facial skin to crease which, in turn, leads to the aged effects on the skin. The ingredients in Botox block the nerve signals that tell the muscles to contract, thereby helping to prevent additional skin laxity. This injectable is best used to treat brow lines, crow's feet, and forehead lines. Botox improves the look of skin while also helping to prevent further lines and wrinkles from forming.
Dermal Fillers
Dermal fillers can be used to enhance certain features on the face and minimize the appearance of fine lines and wrinkles that have developed as a result of natural volume loss. Depending on what the patient is looking to achieve, dermal fillers can create a more youthful appearance by filling out any hollowness on the face. We offer Bellafill, Belotero, Juvederm, and Radiesse to address different concerns for different patients. Combining dermal filler injections with dermaplaning can provide amazing, age-defying results that can be maintained through recurrent treatment.