You want smooth, deeply exfoliated skin that is free of peach fuzz.
Dermaplaning is a safe, efficient treatment to revitalize your skin and remove those fine hairs.
In this guide, we'll talk about what a dermaplaning procedure looks like, who it's ideal for, and who it's not.
What Is Dermaplaning?
Dermaplaning, also known as microplaning or blading, is a procedure that uses a fine blade to skim dead skin cells and fine hairs off of your face.
Dermaplaning is commonly used to:
Remove fine wrinkles
Smooth the skin surface
Remove deep acne scarring
Remove fine hairs
How Does Dermaplaning Work?
A dermaplaning facial treatment uses a very fine blade to remove dead skin cells and fine hairs on your face.
When looking for a dermaplaning description, the exact methods may vary depending on who is conducting the procedure and the needs of your skin.
Here's a basic outline of what happens during a dermaplaning appointment:
Your skin is gently cleansed to remove bacteria from the skin's surface.
A qualified aesthetician or dermatologist will glide the blade across your skin at about a 45-degree angle using upward, delicate strokes.
After the treatment is finished, your provider will soothe and moisturize the skin. They may also provide sunscreen, or advise you to put sunscreen on to protect your face after the procedure.

How Long Does Dermaplaning Take to Do?
The entire appointment shouldn't take longer than a solid hour lunch break. Prepare to spend some time talking to the dermatologist or aesthetician about your skin and aftercare.
The procedure itself typically takes about 20 to 30 minutes on average.
Consider waiting about a day to put on a full face of makeup. Your skin barrier will be vulnerable and may need some moisturizing and sunscreen to protect it.
Other than protecting your skin, you'll be able to resume all of your normal activities immediately after the appointment.
Does the Dermaplane Treatment Hurt?
Dermaplaning is a painless, low-risk procedure. You might feel a tingling sensation on the skin during treatment.
Depending on your skin sensitivity, side effects may include some redness in your face within the first few hours post-treatment.
Is Dermaplaning Good for Your Skin?
Dermaplaning: What is it good for?
As an exploiting treatment, the dull, dead skin cells are being removed, leaving your skin glowing and smooth. Let's look at some pros and cons of dermaplaning.
What Are the Benefits of Dermaplaning?
Some benefits of dermaplaning include:
It's a painless procedure that stimulates cellular turnover.
There is little to no downtime.
It can be performed frequently.
Your makeup goes on more smoothly.
It can lighten and reduce post-acne scarring.
It compliments procedures like facials, microdermabrasion, and chemical peels.
Claims that dermaplaning can stimulate collagen or improve pigmentation have not been proven yet. But if you're looking for a manual exfoliation, that smooths and compliments other facial treatments, dermaplaning may be for you.   
What Are the Negatives to Dermaplaning?
Dermaplaning does not fully remove the hair from its follicle, so hairs may grow back sooner than other methods.
Different people have varying hair growth cycles. To some, dermaplaning will be highly effective in staving off the onset of regrowth. To others, there may not be a significant difference.
Compared to other hair treatments such as tweezing or waxing, dermaplaning may be more expensive.
The skin will be extra sensitive to sun exposure after treatment. Sun damage could reverse the effects of a dermaplaning treatment and may cause pigment blotches on your newly exposed skin cells.
If you're diligent with a sunscreen of at least SPF 30, you can help protect your skin from harmful sun exposure after a dermaplane treatment.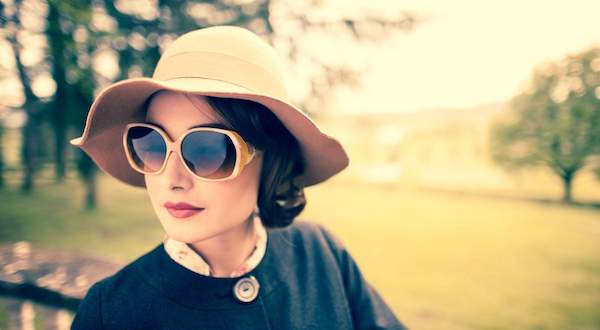 Who Is the Ideal Candidate for a Dermaplane Treatment?
A dermaplane treatment is safe for nearly everyone who wants to remove peach fuzz, also known as vellus hairs, from their face and doesn't want to wax or thread.
Dermatologists and estheticians can also have a tremendous impact on the lives of transgender individuals seeking to realize their identity. Facial hair removal may play a large role in that process. 
Who Should Not Get a Dermaplane Treatment?
Dermaplaning is not for everyone.
There are other treatments to remove hair or exfoliate your face if you have any of these conditions:
Those with raised vascular lesions
A tan or sunburn 
Skin with keloid formations or hypertrophic scarring
Excessive facial hair
Hirsutism with hormonal imbalance
Sensitive skin types
Inflammatory skin conditions such as eczema or psoriasis
A rosacea breakout
Active acne breakouts 
Susceptible to cold sores
This procedure may cause some uneven blotches of color on the skin so skin tones prone to hyper-pigmentation may not be good candidates for dermaplaning. 

Does Dermaplaning Work?
Dermaplaning successfully exfoliates the skin and removes peach fuzz from the face. The procedure does not reach down to the follicles, so the hair will grow back.
How Long Does Dermaplaning Last?
Results may last two to four weeks on average.
The results are more likely to last if a comprehensive skin regimen is followed. 
This may include:
Sunscreen
Healthy diet
Lifestyle modification
More permanent hair removal procedures include laser hair removal, which has been found to be a safe and effective method of permanently removing facial hair. 
How Often Should I Dermaplane?
Because this is a deeply exfoliating treatment, it's recommended that you wait at least a month between dermaplane appointments. Those with sensitive skin may want to wait longer, such as every three months.
The hair will grow back evenly, but it will not grow back thicker or darker. So your skin may feel different than before, but the amount of hair you have will stay the same.
Those with darker brown skin may be more susceptible to hyperpigmentation. This does not mean you should not get a dermaplane treatment, however, less frequent treatments may be a better option.
It's best to talk with an experienced provider to see if dermaplaning is right for your skin.
Dermaplane Treatment Cost and Where to Get Dermaplaning Done
You can expect to pay anywhere between $150 to $300 per treatment. This may depend on the cost of living in your area and the provider.
Here are some things to make sure of during a consultation appointment:
Is the provider at a properly licensed medispa?
What is their training and experience in dermaplaning?
What other treatments pair well with a dermaplaning treatment for the best results that you may want to consider?
It's important to make sure that your provider is an experienced professional. This procedure should not be done at home.
Contact Bridgetown Aesthetics for Your Free Dermaplane Treatment Consultation
Want smoother, deeply exfoliated skin?
Bridgetown Aesthetics is here to make that happen. At our clinic, we value taking care of our clients and helping them reach their goals.
Schedule a free consultation today and Dr. Hayes will review your medical history, medications, past treatments, health conditions, and lifestyle choices to help you decide if a dermaplane treatment is a right choice for you.