You feel like you've exhausted your options. That stubborn fat won't go away no matter how much you exercise or diet.
There are so many different options to choose from when looking for non-invasive body contouring treatments.
How do you know which ones are right for you? Are they safe?
In this guide, we will discuss which treatments can help you get the results you want and some things to consider to see if this is the best choice for you.
What is Non-Invasive Body Contouring?
Non-invasive body contouring procedures remove stubborn areas of fat without the need for surgery. Thanks to new technologies, we can now provide results without scars or long recovery times.
Invasive surgeries come with high costs both to our pocketbook and our time. Taking time off to recover is a luxury not everyone has.
What are the benefits of non-invasive body contouring to you?
No general anesthesia
No scars or large incisions
Less physical stress on body tissues
Little to no downtime to recover
Fewer risks that are associated with invasive procedures
Keep reading to learn about the different possibilities for non-invasive body contouring and what this can mean for you and your body.
Non-Invasive Body Contouring Treatments
Non-invasive body contouring techniques help contour target areas of concern.
Those stubborn areas of fat might be the last thing you want to improve to feel like the best version of yourself.
Thankfully, there are multiple ways to get rid of those areas of fat permanently without surgery.
Cryolipolysis
Cryo (cold) lipolysis (the breakdown of fat and other lipids) is the clinical name for Coolsculpting.
Coolsculpting is a procedure that permanently freezes the fat cells on your body.
Your body then naturally and gently removes these fat cells from your body over 2-3 months.
How long does CoolSculpting last? Is it worth it?
The fat cells that are removed never return. With a healthy diet and habits, your body can maintain these results indefinitely.
Once these fat cells are frozen and the body removes them, these fat cells never return.

Laser Lipolysis
Laser lipolysis is a relatively non-invasive procedure where lasers are used to break fat cells apart. Small lasers are used to reduce the volume of fat in the targeted area.
This fat is then liquified and removed. This sounds intense, but the most you might feel during the procedure is a sensation of heat or cold.
The lasers are small and pose very little risk to your skin.
Radiofrequency Lipolysis
Similar to laser lipolysis, radiofrequency lipolysis liquefies fat cells so they can be absorbed and removed by the body naturally. This heat can also help tighten the skin around the treatment area.
For those who have lost some skin elasticity because of weight loss or the passage of time, this is an added bonus.
Injection Lipolysis
Injection lipolysis, previously known as mesotherapy, uses a synthetic form of deoxycholic acid, instead of heat, to destroy fat cells under the chin.
Deoxycholic acid is a bile acid that is produced naturally by the body to help absorb fat. Kybella, the synthetic form, can help this process in a target area. Kybella and has been approved by the FDA. This chemical mixture is injected directly under the skin which destroys the fat cells so it can't store fat there anymore.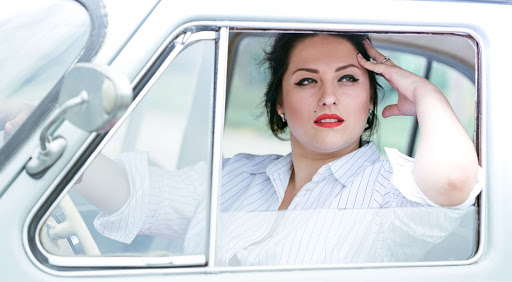 Does Non-Invasive Body Contouring Work?
Non-invasive body contouring treatments are not weight loss treatments.
These treatments are best suited to sculpting your body into your desired shape. If you've been on a journey to better health and need a little extra help, non-invasive body contouring can be that extra push you need to reach your goals.
Treatments like these take some time to show results.
What are the possible results from non-invasive body contouring?
Non-Invasive Body Contouring Compared to Liposuction
What is liposuction? A surgeon makes a small incision and physically removes fat using suction.
Here some things you can expect from liposuction:
Quick results. After the initial swelling goes down, you can expect to see results immediately.
Some soreness or bruising might occur immediately after the procedure. Liposuction is more invasive and the body responds more strongly to this procedure.
Several days of downtime. Prepare to take it easy for a few days.
Those who see the most benefit from liposuction are those with a lot of excess fat.
Both procedures show results. If you have a smaller, more targeted area you would like to improve, non-invasive body contouring might be more appropriate for you.
Be sure to consult with a qualified surgeon or aesthetician to find out what's right for your body.

Possible Risks of Non-Invasive Body Contouring
The risks involved are different for each procedure. There is more risk if small incisions are made into the skin.
Cryolipolysis
Cryolipolysis has few side effects and has been proven very safe for the body. Some risks might include:
Mild or moderate pain after the procedure. This is temporary.
Slight risk of nerve pain
Laser Lipolysis
Because laser lipolysis uses a heating implement, some risks include:
Minor bruising for several days after the procedure. This is common.
Less common, but more serious risks include infection and scarring at the surgical site. Contact your doctor if you are experiencing any usual pain, discharge, or swelling. In the most severe cases, blood clots can occur.
Radiofrequency lipolysis
Radiofrequency lipolysis has very few reported risks. Mild erythema has been reported by very few patients.
To minimize any risk, make sure your doctor is a board-certified surgeon.
Kybella
Some side effects that may occur after Injection lipolysis (Kybella) are:
Pain
Swelling
Bruising
Numbness and redness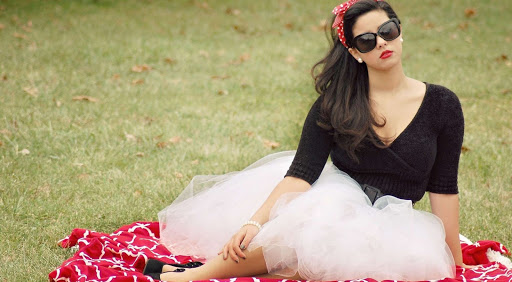 How Much Does Non-Invasive Body Contouring Cost?
Prices vary depending on a few factors.
Here are some factors that can influence the cost:
Patient goals
Necessary medical tests
Provider's equipment
Providers' experience
Prescriptions for medicine if needed
Type of procedure
And more
A conversation with your surgeon or aesthetician about your goals and areas of concern will give you the best estimate of costs.
Bridgetown Aesthetics — Schedule Your Free Non-Invasive Body Contouring Consult Today
At Bridgetown Aesthetics, we offer a free consultation to discuss your unique needs in a professional comfortable environment with qualified medical professionals. Our resident surgeon, Dr. Roby Hayes, is a board-certified general surgeon and has over 25 years of experience.
Call us today for a free consultation.
No matter your goals, we will strive to help you reach them.