Skin Exfoliation
Offered at our convenient location in Portland, Oregon
Skin exfoliation procedures are targeted and effective skincare treatments, performed as part of a maintenance routine to prevent and correct aesthetic skin concerns. These customized treatments help soften fine lines, even out skin tone and texture, clear breakouts, and revitalize skin. Skin exfoliation treatments focus on your skin's health and rejuvenation.
Contact our office today to request a free consultation.
About Skin Exfoliation Treatments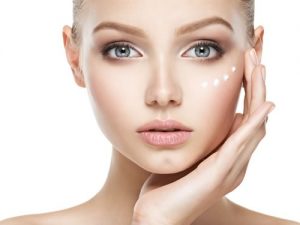 Pharmaceutical grade skincare products are used to cleanse, treat, enrich, hydrate, and protect the skin during our exfoliating facials. These treatments prevent early signs of aging, help improve circulation, stimulate cell turnover, even out skin tone and skin texture, heal blemishes, and promote relaxation and overall wellbeing. Epionce and Neocutis products are selected based on the patient's skin type, concerns, and aesthetic goals. The type of exfoliation and treatment performed during the facial is determined during the initial consultation. Dermaplaning or LightFusion advanced light therapy may be added onto the treatment as well.
Conditions Treated
Exfoliation treatments are customized, so almost everyone can benefit from them. Patients can begin a professional skincare regimen as early as their teens or early 20's, and continue benefiting from them through every age of life.
Skin rejuvenation benefits are typically seen for these conditions:
Early signs of aging
Dull skin
Uneven skin tone
Rough, uneven skin texture
Sun-damaged skin (photo damage)
Acne
Dry, dehydrated skin
Enlarged pores
Stressed, sensitized skin
Overall skin health in need of improvements
Treatment Process
With busy lives and hectic schedules, sometimes the skin does not get cleansed as thoroughly as it should at the end of each day. This cleansing provides a clean surface for products used during the facial to penetrate more deeply into the skin.
There are several different types of exfoliation that can be customized during the facial for your skin type. These include:
DermaSweep Microdermabrasion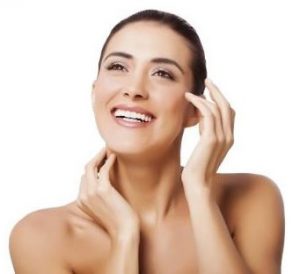 Gentle and precise, noninvasive exfoliation using variable vacuum suction and bristle tips to remove the outer layer of the skin. This micro-resurfacing technique stimulates circulation, lymphatic drainage, and increased oxygenation while sweeping away uneven skin texture and improving the overall health and radiance of the skin.
Epionce Chemical Peels
Effectively treat aging skin, acne, rosacea, and hyperpigmentation with minimal to no downtime. Reveal a brighter, clearer, and smoother complexion after just one treatment. These peels are customized for your aesthetic needs during the initial consultation with our esthetician.
Lite Peel – Refresh – Formulated for all skin types, including sensitive skin, this peel is perfect for those who want a light, refreshing chemical peel, or for first-time chemical peel patients.
Sal-e Peel
Physician-strength chemical peel to stimulate cell turnover. Sal-e peel penetrates and unclogs pores with anti-bacterial and anti-inflammatory properties to improve skin clarity and texture.
Mal-e Peel
Physician-strength chemical peel to stimulate cell turnover. Mal-e peel improves the appearance of hyper-pigmentation, reduces problem bacteria, and enhances hydration and radiance of the skin.
Add-on Treatments
Dermaplaning
Add on Dermaplaning to any facial treatment for additional exfoliation. Dermaplaning gently removes the most superficial layer of the epidermis and the vellus ("peach fuzz") hair using a sterile surgical blade. The dead skin cells and vellus hair are cautiously shaved from the face, then wiped off the skin, revealing a softer, more radiant complexion. The vellus hair will not grow back thicker or darker, or change in any way, after a dermaplane treatment.
Dermaplaning has become a very popular form of physical exfoliation because it is noninvasive, there is no downtime, and skincare products penetrate more deeply into the skin afterward.
Pharmaceutical-grade enriched treatment is customized for your skin type to deliver firming and nourishing properties to the skin. Elasticity and firmness are improved post-treatment.
Lightfusion
Continuing your recommended at-home skincare routine is essential to maintain results of the exfoliating treatment.
Add on Lightfusion advanced light therapy for additional facial rejuvenation benefits. Lightfusion uses low levels of red light and near infrared light to stimulate collagen and elastin production that combat the aging process. Lightfusion also increases firmness and hydration of the skin, and improves minor skin problems and redness. It is safe to use on all skin types, all year round. There are no side effects and no downtime. Lightfusion is available to treat skin on other areas of the body due to the customizable style of this treatment. Inquire about this treatment during your initial consultation.
Customized treatment serum, moisturizer, and SPF are applied to finish the treatment, and for enhanced benefits of the procedure after leaving the practice.
Recovery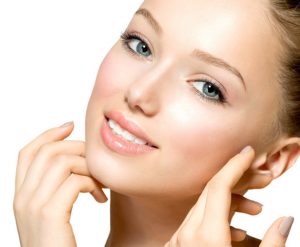 There is no downtime after an exfoliating facial treatment. Your skin may appear slightly pink after the exfoliation process, but this typically subsides quickly. Avoiding long periods in the sun and wearing sun protection is important after any skin exfoliation treatment. Continue to maintain your at-home skincare regimen as recommended by your esthetician.
Results
Results are seen and felt after the first treatment, with maximum benefits after a series of treatments, or as recommended during your initial consultation. Skin feels smoother and more hydrated after one treatment. Overall brightness and clarity of the skin tone is improved after one treatment. Maintaining your home skincare regimen is essential to feel and see the continued improvements in your skin health.
Your Consultation
At your initial consultation, our esthetician will review your medical history and current skincare regimen, examine your skin, and discuss your specific concerns. They will work with you to determine a customized exfoliation treatment that is appropriate for your skin type and aesthetic goals.
Price
The cost of an exfoliation facial treatment (or series of treatments) will depend on the skin conditions being treated and the modalities used during the treatment. The cost will be determined during your consultation, based on each individual's treatment plan.