Silhouette InstaLift
Offered at our convenient location in Portland, Oregon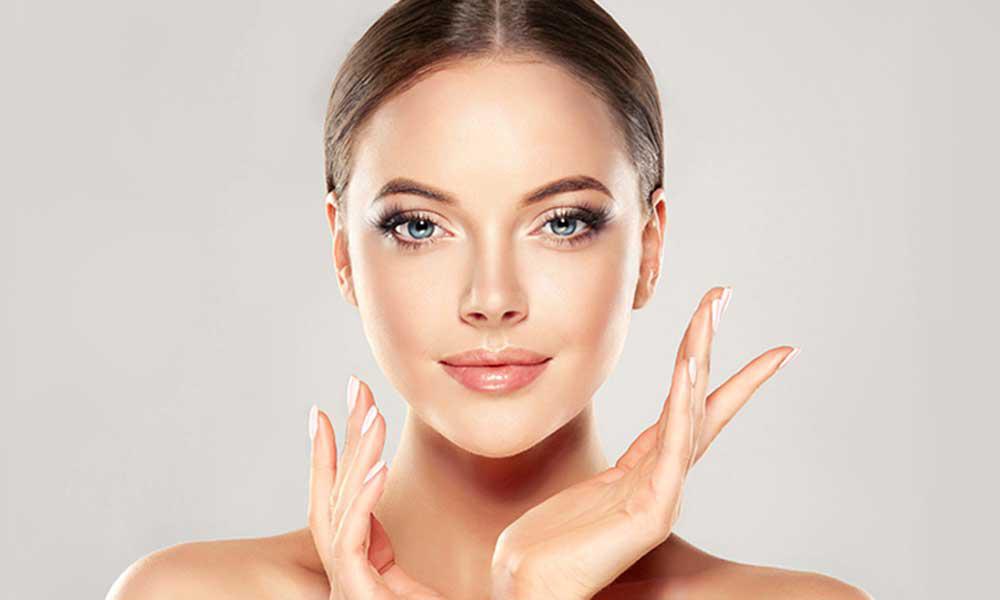 If you're not ready to commit to the cost and recovery time of a facelift, there are minimally invasive treatments available.
Silhouette InstaLift is an innovation that treats moderate signs of aging in a 45-minute outpatient procedure! Get your "lunchtime lift" and see the difference Silhouette InstaLift can make to your sagging cheeks and jowls.
Dr. Hayes has helped many patients to attain the look they desire using non-surgical and minimally invasive techniques. He is a board-certified general surgeon with over 25 years of experience. Bridgetown Aesthetics is located in Portland, Oregon, serving the aesthetic needs of PDX and the surrounding area. Call (503) 505-5288 to schedule a consultation and learn more about our suite of services.
Before and After Photos
What is the Silhouette InstaLift?
Silhouette InstaLift employs an amazing thread lift technique. It empowers patients to rejuvenate their appearance without the need for a surgical procedure. Its effects are nearly instant, as many recipients begin to notice results the first day. Silhouette InstaLift provides a temporary lift to your appearance, producing outcomes analogous to those of a facelift. It can be performed by itself or in combination with other minimally invasive procedures—like Botox and dermal filler injections—as part of your comprehensive facial rejuvenation plan.
Dr. Roby Hayes is an expert, board-certified surgeon who has spent his career performing a variety of surgical and non-surgical procedures to help his patients look and feel their best. If you're interested in any Bridgetown Aesthetics' services, check out our blog for all the latest info.
How Does Silhouette InstaLift Work?
Silhouette InstaLift is an FDA-approved, minimally-invasive procedure for treating moderate signs of aging around the face, neck and jawline. Say goodbye to that little "turkey neck" of loose skin hanging from your profile. Silhouette InstaLift's invisible, dissolving sutures hem in sagging dermis to tailor your look from all angles.
One Treatment With Two Benefits
A lifting action occurs as soon as Silhouette InstaLift sutures are placed, for immediate yet discreet results
A regenerative action follows as Silhouette InstaLift promotes the restoration of lost collagen, thus providing gradual and natural-looking results
Benefits of Silhouette InstaLift
People are drawn to Silhouette InstaLift by its relatively low-cost and short recovery time. Dr. Hayes achieves its rejuvenating results without incisions or the risks of general anesthesia. Silhouette InstaLift is an outpatient procedure accomplished with the use of a local anesthetic, usually lidocaine. Its dissolving sutures ease the healing process and require less follow-up.
The benefits are especially dramatic in the cheeks and neck.
Silhouette InstaLift is a quick and simple procedure, also known as a "non-surgical facelift" by those who have seen its outcomes and have been duly impressed by them. Patients rave about the natural-looking results.
Silhouette InstaLift vs. Traditional Facelift
Both the Silhouette InstaLift and facelift procedures seek to restore the youthful contours of your face. They go about accomplishing these results very differently, however. It is important to be fully informed of these differences so that you will have realistic expectations before committing to a course of action.
A traditional facelift can rejuvenate your appearance by excising loose, sagging flesh by way of an incision. It is a surgical procedure that often employs general anesthesia. But many patients wish to avoid risks and recovery time associated with surgery.
The Silhouette InstaLift does not involve the removal of lax skin, but rather uses sutures to non-surgically lift the face backward and upward to a more youthful position. As the sutures dissolve, they stimulate collagen production in the face.
You'll learn about all the options available to you during your private, personal consultation with Dr. Hayes. Inquire at Bridgetown Aesthetic to learn more.
| | | |
| --- | --- | --- |
| Rejuvenates the face | Silhouette InstaLift | Facelift |
| Minimally invasive procedure | Silhouette InstaLift | |
| Requires general anesthesia | | Facelift |
| Simple procedure with quick recovery | Silhouette InstaLift | |
| Long-lasting results | | Facelift |
Ideal Candidates
Ideal candidates show moderate signs of aging. Silhouette InstaLift is especially effective for treating jowls or sagging cheeks. The procedure is recommended for men and women 30 years of age and over who seek natural-looking results without risky and invasive surgery.
Dr. Hayes will determine your candidacy for Silhouette InstaLift by inspecting your skin quality, tissue mobility, facial bone structure and severity of wrinkles. An in-depth consultation with Dr. Hayes is the first step to assess whether the procedure is right for you.
Your Personal Consultation at Bridgetown Aesthetics
Your personal consultation with Dr. Hayes is the perfect time to discuss your aesthetic goals. You and the doctor will go over any questions and concerns you may have. During the appointment, he will conduct a thorough examination to be sure that you are in good health. This is your opportunity to make sure you're clear on both the risks and benefits of Silhouette InstaLift. Dr. Hayes may even recommend alternative or additional procedures that will help you to obtain your desired results.
Contact Bridgetown Aesthetics today to schedule your personal consultation!
Silhouette InstaLift Procedure
Silhouette InstaLift takes just a 45-minute visit to Bridgetown Aesthetics. You will be able to get back to your life with minimal recovery time. The procedure is a tailor-made treatment, so it can be adapted to your needs and preferences. Silhouette InstaLift pairs well with other aesthetic treatments aimed at adding volume, increasing tightness and reducing wrinkles in the face.

During your visit, the doctor or attending aesthetician will mark your skin for suture placement. After an injection of a local anesthetic, the doctor inserts the suture under the skin to a depth of about five millimeters.

No incision is required, as the Bridgetown medical professional will thread the sutures through the skin using a fine needle. Resorbable cones oriented in opposite directions (bidirectional) hold the sutures in place.

Once the sutures have been applied, the doctor performs slight compressions to the tissue to create the desired lifting effect. Any remaining slack from the sutures is cut off. Dr. Hayes may place up to 20 sutures, depending on the patient and the treatment area.[1]
Complementary Procedures
Your aesthetic goals may dictate a comprehensive approach to your treatment. You can determine which course of action is best for you during your personal consultation with Dr. Hayes. Below, we've listed some complementary procedures that are typically paired with Silhouette Instalift to achieve optimum results.
Xeomin and Botox
A perfect complement to Silhouette InstaLift, Neuromodulators such as Xeomin and Botox can help with dynamic fine lines and wrinkles on the top third of the face. Both are reliable fighters of forehead lines, glabellar lines and crow's feet. As neuromodulators, they each work to relax the muscles in the face by temporarily suspending nerve communication. The effects are so immediate and effective that you might think you had a brow lift. But Botox and Xeomin are non-surgical injections. The effects last three-to-six months.[2]
Dermal Fillers
Often known by their proper names—Juvéderm, Bellafill and Juvéderm Voluma—all three can reduce the appearance of nasolabial folds, marionette lines and vertical lip lines. As their name suggests, Dermal Fillers will fill any parts of the face that tend to become flat or empty looking as the years pass. They are soft-injectable fillers that are most often used to augment the cheeks and lips, but they are very effective at adding volume to almost any area of the face that you are having issues with. The effects last for at least four months. Dr. Hayes will gladly recommend the best dermal filler for you during your personal consultation.[3]
Improve Your Profile With Silhouette InstaLift
Bridgetown Aesthetics specializes in non-surgical and minimally invasive procedures that will have you living your best life with minimal cost and recovery time. Get your "lunchtime lift" at Portland's own Bridgetown Aesthetics!
Dr. Hayes is eager to answer all your questions. If you're in the Portland, Oregon, area, call the office at (503) 505-5288 to set your in-depth, individual consultation and learn more. Our goal is to help you look and feel your best.
FAQ
What is Silhouette InstaLift?
Silhouette InstaLift is a minimally invasive procedure to treat moderate signs of aging. It is a non-surgical alternative to a facelift that uses dissolving threads to pull back sagging cheeks and jowls. Silhouette InstaLift will improve your profile. It is particularly effective on the "turkey neck" of sagging skin that tends to appear with age. 
How does the Silhouette InstaLift procedure work?
The Silhouette InstaLift procedure takes under an hour. It is often called a "lunchtime lift" because of its ease and brevity. No incision is required. Rather, Dr. Hayes or your attending aesthetician will apply a number of facial sutures using a simple needle-and-thread technique. Only a local anesthetic is required and the sutures dissolve over time. The results last up to a year.
What are Silhouette InstaLift's complementary procedures?
Silhouette InstaLift is best paired with Botox and dermal fillers to achieve optimum results. Botox and other neuromodulators are shown to be effective around the brow line. While dermal fillers can add volume and suppleness to sagging cheeks. Working together, all of these complementary procedures will rejuvenate your look! 
References
Abraham, R. F., Defatta, R. J., & Williams, E. F. (2009). Thread-lift for Facial Rejuvenation. Archives of Facial Plastic Surgery, 11(3). doi: 10.1001/archfacial.2009.10
Sundaram, H., Liew, S., Signorini, M., Braz, A. V., Fagien, S., Swift, A., Monheit, G. (2016). Global Aesthetics Consensus. Plastic and Reconstructive Surgery, 137(5), 1410–1423. doi: 10.1097/prs.0000000000002119
Pavicic, T., & Funt, D. (2013). Dermal fillers in aesthetics: an overview of adverse events and treatment approaches. Clinical, Cosmetic and Investigational Dermatology, 295. doi: 10.2147/ccid.s50546