Silhouette InstaLift
Offered at our convenient location in Portland, Oregon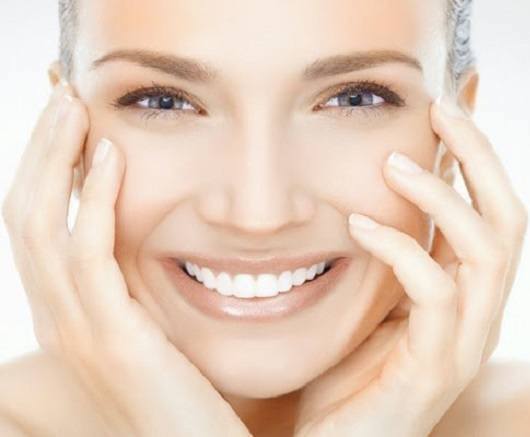 Silhouette InstaLift is a technological innovation offering women and men what no treatment has ever provided in such a simple and minimally invasive way: a reshaped face and restored volume using a 30- to 45-minute office treatment.
Dr. Hayes has helped many patients to attain the look they desire through this treatment. Please contact our office and schedule a consultation today to learn more!
What is the Silhouette InstaLift?
Your face is perhaps the most delicate regions of the body, not only because of its exposure to the elements every day, but because it is an area that is commonly affected by the natural stages of aging. With the new Silhouette InstaLift, patients can rejuvenate their appearance without the need for a surgical procedure using this unique Micro-Suspension Technology.
Dr. Roby Hayes is an expert, board-certified general surgeon who has spent two and a half decades making a variety of surgical and nonsurgical procedures a success for his many patients. Please contact our office today and schedule a consultation with Dr. Hayes at Bridgetown Aesthetics.
How Does Silhouette InstaLift Work?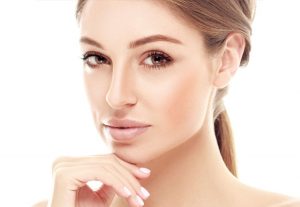 Silhouette InstaLift represents the state-of-the-art suspension suture and an extraordinary, true technological innovation that opens up a new era in aesthetic medicine.
Silhouette InstaLift is one treatment with two actions:
A lifting action occurs as soon as Silhouette InstaLift sutures are inserted, for an immediate and discreet result.
A regenerative action follows as Silhouette InstaLift promotes the restoration of lost collagen, thus providing gradual, lasting, and natural-looking results.
Before & After Photos
Benefits of Silhouette InstaLift
Often chosen because it's a minimally invasive alternative to a traditional facelift, it is also known as a "Non Surgical Facelift" by those who have seen its results and have been duly impressed by it. Because your cheeks and surrounding areas are targeting deeper layers of the skin without the use of an incisions, the cost and time of recovery are significantly reduced from this procedure requiring any level of anesthesia, and it is this convenience for the patients that Dr. Hayes and his staff have found patients appreciate first and foremost. Biodegradable sutures make for added comfort and ease of the healing process.
Some of the beneficial aspects to patients' appearance that they noted to us including that they felt the results looked natural, made their cheeks more contoured, improved their appearance quickly, didn't feel at all invasive and was as easy to recover from as it was to feel better than ever about themselves.
Silhouette InstaLift vs. Traditional Facelift
While both procedures have their pros and cons, realistic expectations are key to understanding what both the Silhouette InstaLift and Traditional Facelift provide.
While both target the same result, which is to restore youthful facial contours, they go about it using very different techniques. The traditional facelift can rejuvenate your appearance by excising lax facial skin to combat any sagging or looseness caused by age.
However, this procedure does require a surgical procedure with general anesthesia which some patients wish to avoid. The Silhouette InstaLift does not involve the removal of lax skin, but rather uses sutures to non-surgically lift the facial skin to a more youthful position. The results sought after and the recommendations by Dr. Hayes will serve to come up with the best procedure for your face.
Good Candidates
There are many patients who are completely healthy and happy with other aspects of their appearance but have mild to moderate sagging in the middle of the face, and these types of patients can serve as great candidates.
Anyone that has jowls or sagging cheeks is someone who has started to show signs of midfacial sagging and may be very happy with the results they can get from the Silhouette InstaLift.
Silhouette InstaLift is recommended for men and women 30 years and over who are trying to combat the signs of aging effectively, and who do not want any heavy and invasive treatment but are looking for real and natural-looking results.Candidacy for Silhouette InstaLift is dependent on one's pattern of facial volume loss, skin quality, mobility of tissues, facial bone structures, depth of skin folds, and expectations.
A free consultation with one of our Master Aesthetician and Dr. Hayes, is the first step to assess whether Silhouette InstaLift is right for you.
Alternative procedures, including facelifts or brow lifts, may not be within the scope of what this minimally invasive procedure can do and will be discussed at the time of consultation. Those who are desiring this procedure but who have very then tissue may not be good candidates. Contact our office, and we'll gladly schedule a consultation with Dr. Hayes.
Preparing For Treatment
Avoid medications, vitamins, or herbs that might increase bleeding: aspirin, NSAIDs (ibuprofen, Aleve), blood thinners, antiplatelet medications, vitamin E, omega-3 fatty acids (such as in fish oil supplements), garlic, ginger, ginseng, gingko biloba, green tea, feverfew, grape seed, horseradish, and fenugreek. There should be no active skin infection in the areas that will be treated. No other special preparation is required prior to Silhouette InstaLift treatment.
Procedure
Applying Silhouette InstaLift takes around 45 minutes in our Portland office. You will be able to get back to your full social life with minimal recovery time. Silhouette InstaLift is a tailor-made treatment, so it will be adapted to your needs and preferences and can be complemented with other aesthetic treatments.

The skin is cleansed and marked for suture placement. After injection of local anesthetic, Dr. Hayes inserts the suture under the skin to a depth of about five millimeters.

No incision is required, as the suture is inserted using a fine needle. It is held in place with resorbable cones oriented in opposite directions (bidirectional).

Once the suture has been applied, Dr. Hayes performs slight compression of the tissue to reshape it by hand and to obtain the desired lifting effect. The non-inserted ends of the suture are cut off. One or more sutures may be applied on each side, depending on the patient and treated area.
Recovery
After the treatment, slight edema or bruising may occur. Sometimes, a slight depression or skin irregularity may appear at the entry points. These inconveniences disappear within a few days after treatment.
The doctor will prescribe an antibiotic cream to apply on the entry and exit points of the sutures twice a day (in the morning and the evening) for five days:
Apply cold packs immediately after the procedure if required; cold packs should be wrapped to avoid direct contact with skin and insertion point
Take analgesia (e.g., Tylenol or ibuprofen) in case of discomfort (2-3 days)
Refrain from applying makeup for 24 hours
Sleep face up, in an elevated position on pillows (3-5 nights)
Wash, shave, and dry face gently without rubbing or massaging (5 days)
Avoid excessive face and neck movements (2 weeks)
Avoid overexposure to direct sunlight, and do not use tanning beds (2 weeks)
Avoid sports, in particular high-impact sports (e.g., running) (1 week)
Do not use saunas (3 weeks)
Avoid dental surgery (3 weeks)
Avoid face and neck massages and face and neck aesthetic treatments (4 weeks)
Social and professional life can be resumed quickly
Consultation
The perfect time to discuss your goals and go over any questions and concerns you may have is during a consultation with the doctor. Dr. Hayes and his office will make scheduling a consultation an easy process. During this appointment, there will be a thorough examination performed to be sure that you are in good health and are clear on both the risks and benefits of your treatment. Dr. Hayes will be sure to address each of your individual needs, and he may recommend alternative or additional procedures that will help you obtain your desired results. Contact our office today to schedule a consultation!
Cost
The cost of a Silhouette InstaLift treatment will depend on the areas that are treated and if additional procedures will be combined with this treatment to further the results. A cost estimate for this treatment will be provided during your consultation.
We know that financing the procedures you want can be half the battle, but rest assured that the Silhouette InstaLift is typically far more affordable than a facelift. One of our staff will speak with you about your options after establishing the price of the procedure and any additional ones you decide to add.
To get started with the process, schedule a consultation by contacting us to schedule an appointment here, and we'll get started on your goals today!