Lip Augmentation
Offered at our convenient location in Portland, Oregon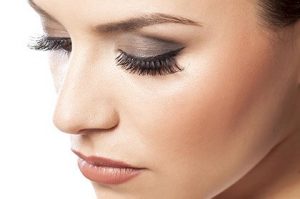 Today, men and women strive to have plump, full lips. If luscious lips don't come naturally to you, don't worry! At Bridgetown Aesthetics we provide our patients with a simple way to achieve the lips they want: Lip augmentation.
Lip augmentation encompasses a few different treatments that enhance the shape and volume of the lips. The most popular way to enhance your lips is with fillers. We will help you determine the best way to sculpt your lips and achieve the results you desire!
About Lip Augmentation with Fillers
Lip augmentation is an increasingly popular treatment, thanks to its quick procedure and incredible results. There are many procedures today that can enhance the appearance of the lips: we choose to offer our patients lip fillers because of how simple and convenient they are.
Lip augmentation with fillers is a minimally invasive treatment that allows men and women to improve their lips without preparation or downtime.
Injectable fillers have been around for quite a while and were originally used to return volume to the facial features of people with illness-related volume loss. Since the early 2000s, fillers have been used for soft tissue improvement. These fillers have largely consisted of collagen and have led to the development of hyaluronic acid fillers.
Juvederm
Hyaluronic fillers, or HA, are among the best filler options today. This is largely due to the composition of the HA fillers. HA is a natural substance already found in the connective tissues of our bodies. Hyaluronic acid-based fillers do not require an allergy test and will provide a natural feel and texture to the lips.
There are a few different HA fillers available today and we offer the one that is most sought after: Juvederm.
Juvederm is FDA-approved and a great solution to thin or small lips. By improving shape and volume of your lips with Juvederm, you impact the appearance of your whole face. Many patients look into lip augmentation to improve the distance between their top lip and nose or to balance out the size of their lips. Plump, youthful lips will improve the symmetry of your face. Fillers allow our patients to enjoy the results they are looking to achieve right away!
Benefits
Lip fillers are immediate! We love Juvederm lip augmentation because it allows our patients to see the changes they want during and right after treatment. Lip fillers don't take long to administer and are very convenient. This treatment is ideal for patients with a busy life or who are not interested in cosmetic surgery. Fillers will conveniently improve the lips in a quick, minimally invasive treatment.
Candidates
Lip augmentation is for men and women of all ages. Lately, younger people have been opting for cosmetic enhancements more and more. Among the more popular of these treatments are dermal fillers.
Lip fillers are a great way to enhance your features no matter your age. To learn if you are an ideal candidate for a Juvederm treatment, schedule a consultation with Dr. Hayes today.
Personal Consultation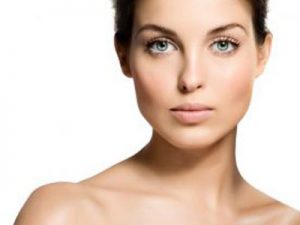 A private meeting with Dr. Hayes's team is your first step to luscious lips. This meeting provides you the opportunity to ask questions. They will take the time to address your questions and any concerns you may have. Dr. Hayes will examine your lips and ask if you have any allergies, are taking specific medications regularly, and inquire about your medical history. This information will help him determine if Juvederm lip augmentation is a safe and healthy treatment for you.
We strive to build a relationship with all of our patients. These consultations give us a chance to get to know you and develop a treatment plan that is personalized to your desired aesthetic.
Preparation
Lip augmentation requires little to no preparation. You will want to avoid smoking and taking NSAIDs like Aspirin, Advil, and Motrin a couple weeks before and after treatment. Dr. Hayes will inform you of any other steps to take to create a positive treatment. Please call our office if you have any last-minute questions or need to reschedule.
Treatment
Your lip augmentation will take place at our state-of-the-art office.
When you arrive you will be taken back to one of our treatment rooms. Your lips will be cleaned and Dr. Hayes will begin the treatment after properly numbing the area for your comfort. Juvederm will be strategically injected into the lips. Dr. Hayes will improve the lips and make sure they have a balance between the results you want and natural features. The whole treatment will take about twenty minutes.
Recovery
Injection sites may be sensitive and red. Be careful not to scratch them or apply pressure to the sites. Swelling is common with lip injections so you will be sent home with an icing pack for quicker recovery. Injection sites should be healed within a few days and your lips will look amazing immediately!
Results
These results will last anywhere from six to twelve months. Maintenance appointments are necessary to keep your results looking great. Dr. Hayes will inform you when to look into a maintenance appointment.
Complementary Procedures
We offer quite a few cosmetic treatments to help our patients look and feel amazing! Some of these simple treatments that could easily be added onto your lip filler appointment include:
Dermal Fillers
Bridgton Aesthetics offers its patients Juvederm and Bellafill to augment their face. These fillers are designed to treat different areas of the face and help you regain a younger, healthy appearance. Juvederm is the most commonly used HA filler today and will help correct moderate to severe nasolabial folds, vertical lip lines, and cheek depressions for up to a year. Bellafill on the other hand is designed to improve smile lines and acne scars. Bellafill is made up of collagen and PMMA microspheres. This impressive filler helps to reduce smile lines for up to five years and help smooth out acne scars for up to a year.
Get the most out of your lip augmentation treatment by complementing your features with dermal fillers!
Latisse
This product is a take-home eyelash serum that stimulates hair growth along the upper lash line. Latisse was created by the company Allergan who found that the active ingredient bimatoprost helps increase the growth of eyelashes. You can take this product home to improve the fullness of your lashes. Long eyelashes and fully lips go hand-in-hand. Enhance your features and attractiveness with latisse and lip fillers!
If you are interested in using Latisse to maximize your outcome or implement dermal fillers to further add contours to your face, express your interest to Dr. Hayes during your consultation. Together, you will create your best treatment plan.
Cost
The cost of your particular treatment will relate to how much filler is needed to achieve your results and whether or not you combine treatments into one appointment. Dr. Hayes will provide a cost estimate in your private consultation. Schedule a consultation with us now to get started towards more noticeable lips or give us a call at (503) 505-5288, we look forward to working with you.
FAQs
How long do lip fillers last for?
Juvederm lip fillers generally last about 6-8 months but can last for up to a year! Maintenance appointments will allow you to simply keep your results consistent. Dr. Hayes will inform you when to schedule appointments to keep your lips looking amazing.
What is the best lip filler?
Our patients love Juvederm! Juvederm lip fillers allow patients to maintain a natural looking and feeling lip. This filler helps to improve the borders of the lips, add volume and help achieve the perfect pout! To know for sure if Juvederm is perfect for you, schedule a consultation with Dr. Hayes.
What are lip fillers made of?
Lip fillers are made with a variety of ingredients but the most popular lip fillers are made of Hyaluronic acid. HA allows lips to maintain a soft, dewy look.
Do lip fillers hurt?
Lip fillers should not hurt. Before treatment, Dr. Hayes uses a variety of different numbing techniques to make the injections as comfortable as possible. After the appointment, your lips may feel sensitive, these symptoms should fade within a day or so and over-the-counter medications can be used to control any discomfort.
Is lip augmentation permanent?
Lip augmentation achieved with fillers is not permanent. The results may last up to a year but additional appointments will be needed to keep your lips looking their best.
What is the best filler for lip augmentation?
One of the best fillers for lip augmentation is Juvederm! Juvederm is an impressive filler that will make the lips fuller and better shaped. Women and men often seek out lip augmentation to balance out their total facial features and achieve a more sensual appearance. To learn more about lip augmentation with Juvederm, call us or schedule your consultation by clicking here.